---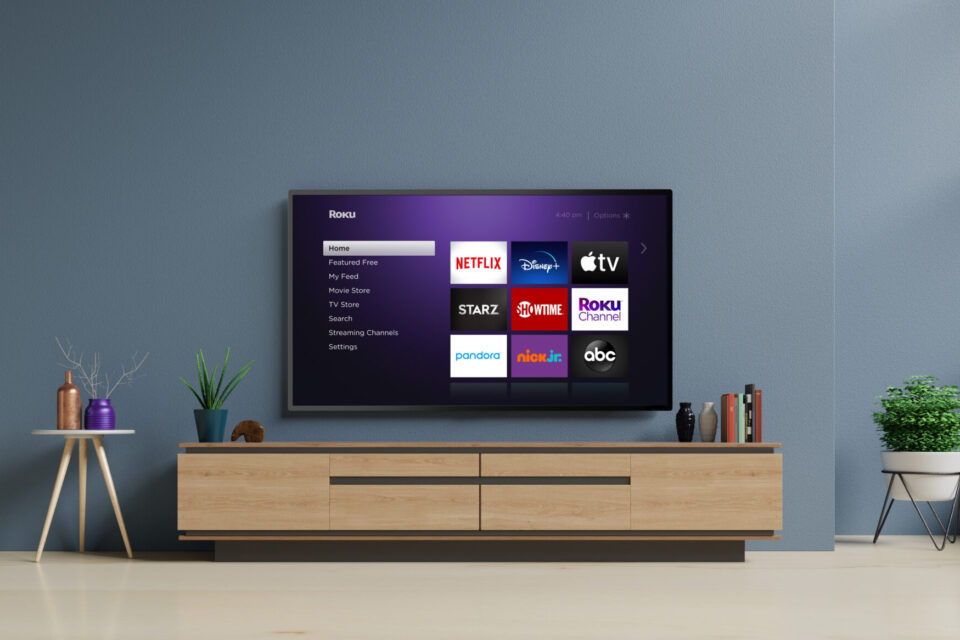 If you are looking to cut the cord you will likely need some kind of streaming device. Because unless you watch nothing but live network tv you will miss out on the rest of what there is to see. A lot of conversations around streaming involve a discussion of what is the best streaming platform or device. The argument is not worth having. Because the truth is that you hardly have to choose just one.
One easy way to stream with two different platforms is to use a TV with one built-in and add another via a streaming device. For instance, I have a Hisense television powered by Android TV, Google's TV operating system. The Android TV operating system is available on televisions and multiple set-top boxes. That TV has a Roku plugged into one of the HDMI ports. Now that means I have access to two full app stores and two platforms with unique features. Why would you want to combine Android TV with Roku? Because the differences can combine to allow for the most Flexible set of streaming options on the market.
What makes Android TV and Roku such a good combination?
Both platforms have some very unique exclusive features. We will start with Roku.
Roku has the best universal search of any platform by far. It leaves almost no stone unturned when searching for a person, movie or TV show. Because of this, it allows users to find content on apps they hardly knew existed. Roku also has the Roku Channel. This is a free ad-supported service with lots of movies and TV shows ready to stream. It pulls in content from multiple services and puts them all in one place. The Roku Channel also allows users to sign up for premium channels and be billed through Roku. It also has a new feature that allows users to browse a live program guide that looks like a standard digital cable guide. But instead, it is full of Internet-based channels and even integrates premium cable channels into the mix as long as you sign up for them via The Roku Channel.
Roku has more unique niche channels than any other platform and the most organized app store which is called "Streaming channels" It is the simplest system to navigate and is super customizable with multiple background themes and screen savers built-in.
Android TV on the other hand is the most open-ended app environment on the market. With one simple click users can grant access to their device or TV to allow any Android app available in the world to be added to their entertainment lineup. This includes multiple browsers and app stores outside of the Google Play Store which comes built into the system.
Android TV also supports a number of games. You will not find support for the most complicated modern games but things like Sega Genesis and even beyond can easily be supported. Classic arcade games and more can be downloaded directly from the store. And to top it all off, Android TV sets and devices support Smart Cast or Chromecast. This technology allows users to send video, music, and pictures from Android-powered devices as well as Google Chrome browsers to the TV. Why would you need to do that when there are already so many apps available? Because sometimes despite thousands of apps, there are things you can only get via a website. For instance when DC Comics decided to host a virtual comic book convention, DC "FandDome" there was not an app set up for it. So no streaming platform or mobile device had a dedicated app to view it. This left us one choice to stream it to a TV. We used a laptop with Google Chrome installed and cast a tab to the TV. With the laptop sitting out of the way we watched the 8-hour event in full HD. There are numerous applications of the Chromecast technology that take advantage of its ability to stream from websites.
Is it expensive to set up two different streaming devices or platforms on one TV?
If you are in the market for a new TV you can find a dozen different TVs with Roku built-in. There are also a number of TV brands that embrace the Android TV OS. If you already have a perfectly nice TV with HDMI ports you can find a high-quality Roku player for less than $60.00. You can add Android TV to any television with a Mi Stick for less than $50.00. So, if you have a TV that you like already you can add two great systems for just over $100.00. It may seem like a lot to take in. And you may decide to try out one before the other. But we believe if you want to get the most out of streaming it is very much worth it to cover all your bases.
Check out the Mi Stick here
Check out Roku here
---
Trending Now
You may also like