---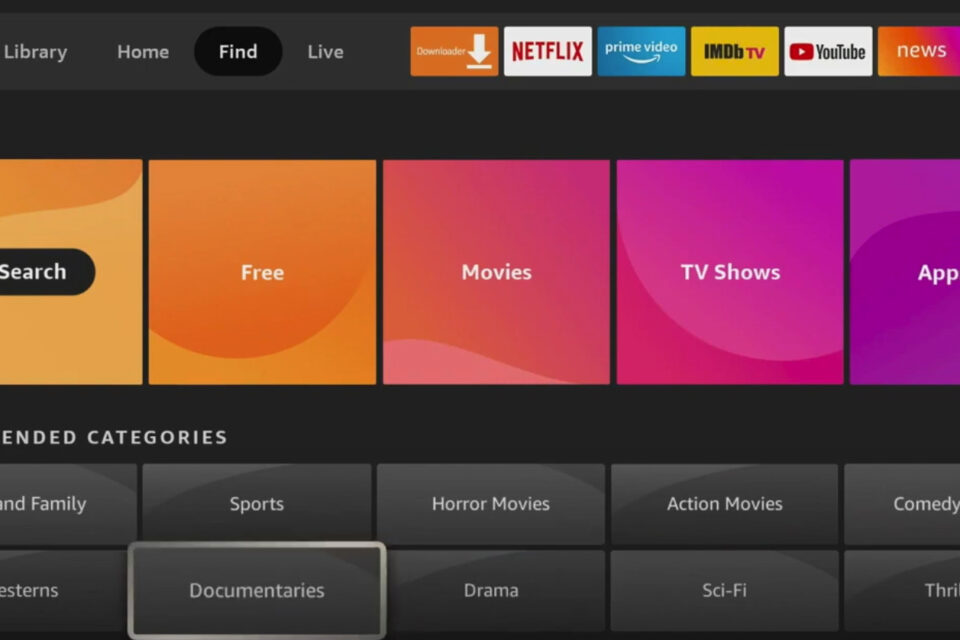 Lots of people when they are choosing a device look for reasons to choose one item over another and in many cases it is hard to find concrete differences between them. Because all streaming devices and smart TVs for that matter are designed to help users stream content the average observer and even many retail clerks say things like "well this is better for you if you have Prime or this is better if you have Apple products. But there are some things that really stand out about most of the products on the market. Here are some major features on Fire TV that you will not find on Roku.
It has a browser
Fire TV has a built-in browser. It's called the Silk browser but in the case of Fire TV it's typically just labeled as "Internet". The thing about having a browser is that it allows users to get to the content that is not on the app store by going to the site itself. There are other ways to do this, but this is the most point-and-click way to do so. Some users may remember when Amazon had a disagreement with YouTube and had to use the browser to allow users to get to YouTube's mobile website as a substitute for the app. In general, not every single website in the world has an app so browsers can be super helpful.
It has a full voice assistant
There is a big difference between having a voice-powered search that can open apps and find you something to watch and a full voice assistant. Amazon Fire TVs have Alexa built-in. Alexa is the Amazon-powered voice assistant that users find on products like the Echo Dot and Echo Show. You can ask the Fire TV device to launch Netflix, but you can also get a weather report. I asked it to give me chocolate cake recipes. It brought up a list of choices with step-by-step instructions. You can also control any Alexa-enabled device with the remote. Some Amazon Fire TV-powered TV sets are beginning to support voice commands without the aid of the remote.
It can support Android Apps 
Fire TV is essentially the same operating system as Android. There are some differences and a different app store but with a little bit of work the Fire TV can add apps built for phones and even Android TV devices. It is an unadvertised feature to be sure, but one that has made the device popular.
It has an integrated Live TV section that organizes multiple services
Fire TV has worked to build out an interface called Live that offers users quick access to apps built to deliver live TV whether via live free Internet streams or subscription live TV streaming services like Hulu with Live TV, YouTube TV, Philo or Sling TV. It will also allow users to add channels from Free ad-supported services like Tubi, Pluto TV and Xumo. Users who take advantage of the Guide can build a selection of favorites from across all of the supported services to be available right away at launch or browse all of the servivices individually or in on large meta guide. Users with a Fire OS-powered TV can also access channels from an attached antenna or even the Amazon Recast DVR. It is the most universal live TV grid guide in the industry.
It will play music on demand
Amazon Prime users have access to Prime Music. And the system links the service into the operating system. There are countless playlists in Amazon music so just asking Alexa to play anything from Soft Rock music to a specific artist will result in automatic entertainment. The songs on Amazon Music also typically display with the lyrics, which can help you finaly understand those hilariously misunderstood songs. Did he say bathroom on the right or Bad Moon on the rise?
Content-Based menu VS App-Based Menu
The Fire TV home screen is content discovery-driven as opposed to app discovery-driven. A Roku home page displays which ever apps have been downloaded to the device front and center. The Fire TV presents suggested content. Much of the content is Amazon-based meaning there will be a lot of stuff from Amazon Prime Video and IMDB TV front and center, but that is not all. The system also displays rows of content from free live TV news streaming channels, themed rows and more.
Will let you shop from TV
Did you mean to pick something up from the store but forgot? Tell your fire TV. Want to see what specials are out there is cyberland? There are multiple shopping channels built into the device.  With a registered credit card you and shop from your couch without any other device/
Supports console-style video games and gamepads
Most people don't get a Fire TV bc they want to play Sonic The Hedgehog, but you can. There are also apps that let you find and play PC games and tons of other stuff. The system will support multiple gamepads for complex games as well as some games that need nothing more than the included remote. Again, no gamer would get a Fire Stick instead of an XBOX, but someone who is just looking for something nice to kill time with now and then can find libraries of old favorites and some surprisingly good stuff in general.
Supports Facebook Watch
The Facebook Watch App is one of a number of apps that Fire TV has native full support for that can not be found on Roku.
Profiles
Individual users can have their own profiles on Fire TV. This includes profiles built just for kids with parental locks to keep kids in their lane. This allows users to set up things the way they want them with their own Prime Playlists, Apps, and preferences in place.
Help a click away
In the settings, users can find the help section. There are help videos, a section of quick Tips (sort of a FAQ) section, but very unique is the contact us section. Within this section, users can choose what they are having trouble with and click an option to have someone from Amazon call them. If your problem does not fall under their prefab selections you can just let them call you and explain your issue. This is super unique in this business.
---
Trending Now