---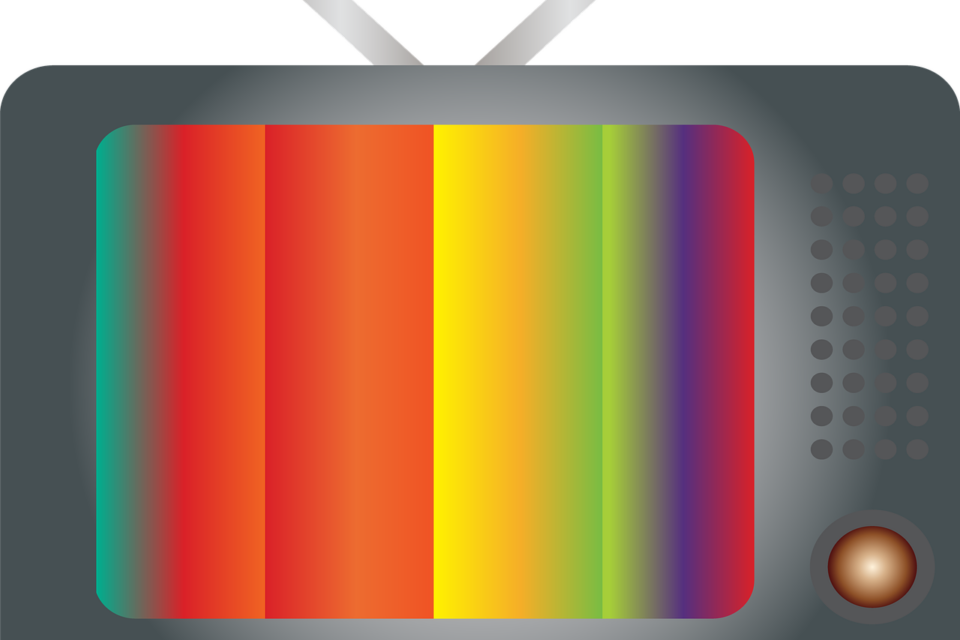 There are some out there who look at streaming and see it as the future of TV. Not simply part of the landscape going forward but THE way forward. It's understandable to have that viewpoint. Streaming is obviously an exciting TV option. Especially because it has a diverse offering of free and paid content. But the market can absolutely not ignore broadcast TV. As it's not because it is the best way to get the highest quality picture possible. While this is the main talking point you hear about when it comes to antennas it is really the least important one. As long as it delivers a good enough picture the general public would be none the wiser. In fact how often do you hear a normal person say "Sure I like Netflix but I think the picture could include a few more pixels and better color saturation"?
I bet never.
So no. This is not a story about how broadcast will have 8k sooner than streaming. There are a good number of reasons why broadcast TV still has a future.
Even Free services are not free
First of all, streaming options may not cost as much as cable, but they are not free. And I'm not just talking about HBO Max.  No internet-based TV service is really free when it comes to the family budget unless somehow your internet access is free. The fact is that in order to watch even a free streaming service, one needs to have Internet access. So services like Pluto TV don't ask anything of viewers in addition to having Internet access but without access, the service is as useful as a sundial underground. And who knows how expensive Internet access is going to be as demand continues to rise. I hate to point out the obvious but the biggest internet provider in your neighborhood is probably the same company you used to pay for TV service and or still do. Do you really think that companies like Comcast will not turn right around and charge $120.00 for broadband Internet access with the promise of providing the bandwidth for some picture quality or speed that nobody will ever actually perceive? So while you can certainly cut cable and stream all of your content for less money than you spend on a traditional TV service at the moment there is no guaranty that this will be the case later. People could be priced out of watching TV via the internet just like they have cable.
The Internet infrastructure can't handle the demand
If everyone in the county up and decided to cancel cable and satellite services and sign up for something like YouTube TV at the same time, nobody would be happy with their Internet speeds anymore. It would all start buffering because there is nowhere near the bandwidth capacity to support it. We have seen what happens when just a highly anticipated event like the Superbowl or the Final Four gets too much traffic. Imagine if 80 million people were online every time they turned on their TV. Through a combination of whatever replaces the thing after 5G and major infrastructural investments, this may be able to be done in a way that would not grind all internet activity to a halt. But we are a long long way from that. Think of the Internet the way it used to be described (the information superhighway) Do you live near a major highway? It's a lot like that shortcut through town that you know because you grew up there. If everyone else got off the highway and went your way, you would not ever get home from work.
OTA has no limits on viewers
900 million people can watch a broadcast if they live close enough to a transmitter tower and it will work as well as if only 6 people were doing so. That is really important to understand. Because it doesn't matter how good a show is if your audience can't see it. It is often referred to as a one-to-many model. The question is what can broadcasters do to educate the public on the usefulness of this fact. At the moment, major networks like ABC, NBC, etc, what people think of as local channels, make money by collecting re-transmission fees from cable companies. So they don't really want customers to drop cable and watch their channels over the air. This is why when there is a big fight between a cable provider and a station owner you never hear them say, feel free to watch channel 5 with an antenna from Best Buy instead of on Charter. They don't want you to drop cable in protest. They want the cable company to pay them to keep showing the channel. They are in the sales business, my friends. But if the business model were to shift so that viewer numbers drove ad rates to make up for re-transmission fees it would be easier to sacrifice the other fees.
ATSC 3.0 will make getting broadcast signals easier
At the moment there is a wide range of experiences with antennas. Because of everything from trees to where your home is located, rules about antenna placement and more, broadcast signals may be hard to come by. But that is going to improve tremendously as stations integrate ATSC 3.0 or Nex Gen TV technology. The new TV broadcast standard can be sent out (one to many) with a more powerful signal than the current standard allows. That means that people with smaller antennas will have a better signal than before. It means that people in downtown apartments with little rectangle antennas on their wall will be able to receive the kind of signal those who can mount an antenna on the roof receive.
Broadcast TV will be more user friendly
Have you ever been waiting for a game to finish so you could watch anything else? Sure sports fans are always excited to see the action dragged out. But if you are waiting for Family Guy and don't like football it is a real nuisance. Especially if a show is "joined already in progress". What about when bad weather hits? If a storm is going to hit two counties over but is in your viewing area you will hear about it. You might even find breaking coverage, and when I say breaking I mean the local storm team will take your show off the air to show you what rain looks like. It's water falling from the sky by the way. But when channels have ATSC 3.0 broadcasters will be able to target weather alerts directly where they need to go or even launch optional channels that people can choose to follow. To the viewer, it will be a popup (would you like to be taken to the weather emergency coverage?) or it might say "Residents on Capitol Blvd. There is a tornado in your area". On a less life and death scenario the game that won't end, broadcasters will be able to send out an option to jump to that other show with a temporary channel that will blend right back in with the main feed when the game is over. We already see sort of a version of that with over-the-air channels when they have digital channels. Tune in to _____ on channel 17.2. Cable sports networks will bump the start of a contest to a sister network ESPN to ESPN News or ESPN Classic etc. With ATSC 3.0 that will be seamless.
Channels will be able to offer multiple audio feeds
Dubbing, descriptive audio, alternate broadcast teams. All of that will be possible with broadcasts in the future. Visually impaired viewers will be able to take in shows like CSI in a whole new way, audiences who speak another language natively may be able to see a show in their own language without needing a special channel to do so. And for the sports fans, they will be able to choose which sort of audio feed they hear. Those capabilities are limitless. Want to hear a feed of just arena sounds ok. Would you rather hear your team's radio announcing team do the game instead of the network? Click here. Again want to watch the Lakers in Chinese? Click here. This is not to say that every station in every market will do things like this on every broadcast. But if it is available and there is demand for it, it will be possible. How would that change the way people enjoy sports? How could that increase the audience for every show on TV?
TV will still be about sales
One complaint I hear from experts in the field is that Next Gen TV is too aimed at the broadcaster and not the customer. This is because the new technology will be able to allow stations to target advertising at specific audiences, even specific viewers in a given market. If a channel can make more money selling truck ads in one neighborhood than life insurance, it will send you the truck ad. But at the same time, that means that the stations will want to attract more viewers. This means they will probably want to add in more of the features we already talked about. It's a two-way street. Watch our channel so we can show you more ads in between the broadcast of your team with your local announcers or the Portuguese language broadcast of The Bachelor.
The more money that can be made on broadcast TV the more channels you will see
At the moment there are a lot of broadcast networks outside of ABC, NBC, FOX, PBS, and WB. Over the past 10 years, they have gotten quite diverse. They have segmented into genre channels. You have 24-hour sports news and events channels like Stadium TV. There is a comedy-based network called Laugh, Antenna TV is a retro TV channel with programming from yesteryear and on it goes. No, The channels available at the moment are not like TNT or TLC. But they look a lot like those channels did when they first showed up on TV. And there is no reason that these OTA channels can't grow to offer new original programming or exclusives if they can begin to make more money. Sure Stadium does not have NBA games. But Neither did ESPN when it started on basic cable. ESPN used to be home to Worlds Strongest Man, arm wrestling, and darts.  And yet as cable's audience grew so did the scope of the content. And all these over-the-air channels need people to do is tune in for free. Nobody needs to pay $100.00-$150.00 per month for the chance to stumble across MeTV.
Remember why cable became a thing in the first place
In the late 1970s, there was not a think tank saying "Wouldn't it be great if we could make celebrities out of people who release footage of themselves having sex?" Or "What if we had a TV channel full of shows about fat people?" Nope. The reason cable TV got popular is because it was harder to watch TV without cable. The babyboomers had to get up and move an antenna an inch this way or that or even worse just hold it in place, or stand a certain distance from the TV. You have seen the old TV broadcasts of the moon landing, Superbowls, news broadcasts, etc. That was as good as it got before cable. And then all of a sudden you could just turn on the TV and it worked. Then on top of that, there were channels centered around specific interests like music videos, sports, news coverage, etc.  Well, as TV over the air starts being perfect, with no pixelation, strong genre-based channels that just works when you turn it on and this is the big one, does not cost you any extra money, do you really think the public will pass on it?
The higher-end TV manufacturers are already building sets with ATSC 3.0 tuners. They also have WiFi and Ethernet ports. Expect them to also have 5g receivers or whatever replaces 5G. It is all going to be TV. But one of the options could always be free. And the rising popularity of ad-supported Internet services tells us free is a really good price. And once customers can get good TV without high-end Internet there is no reason to expect that they won't start expecting it.
---
Trending Now
You may also like