---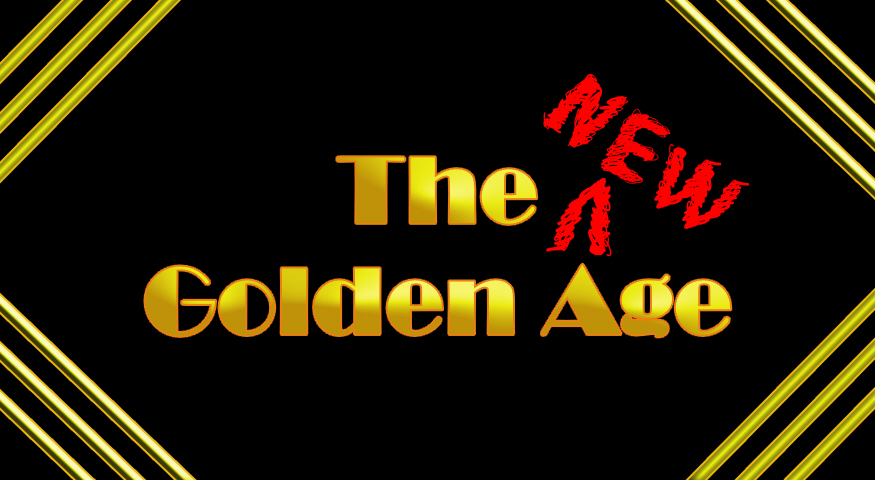 In the art world the Renaissance, between the 14th and 17th Centuries, is considered to be the 'Golden Age' of art. Art had been part of man's understanding of the world since cave paintings, but it was during this era that the foundation was laid for the modern art that we have today.
In cinema, the Golden Age is usually used to describe Hollywood (and even European films) between the 1930's and the 1950's. In the automotive industry the Golden Age is occasionally used to describe the Muscle Cars from the 60's and early 70's.
Movies existed long before the 1930's so why do we call the 30's the "Golden Age"? Is it because of color? No. Many color films existed prior to the 1930's. Some of them may have been hand painted to provide the color, but Technicolor was established long before the 1930's and some silent pictures were done using this color process. It can't be because of the inclusion of sound. The first movie that had sound in it was presented to the public in Paris in 1900. Some may argue that it was because they all converged together. I certainly think that there is merit in that aspect. But I think that it's more than that. I think that in them being all merged together it allowed for movies to be brought to a whole new level because of the creativity that it unleashed.
Likewise TV had it's own golden age in the 1950's and 60's that I would contend is separate from "Home entertainment", but still plays a huge role in our current "Golden Age" It might be easy to say that the 80's and 90's was home entertainments "Golden Age", by then the VCR allowed for people to record their favorite programs to watch on their own time, or even rent or purchase movies on VHS/Beta tapes or the DVD/Blu-ray's that took their place in the early years of this century.
I contend that it falls short of being a 'Golden Age'. Sure, one could argue that it had a lasting impact on the culture or that it achieved a high level of quality in its field, but I would argue that when looking at home entertainment that it could also be classified as a 'fad'. Finding VHS tapes are rare these days, but not uncommon and can be largely attributed to the bulk numbers that were produced through the late 80's through the 90's.
Why It's The Golden Age For Home Entertainment
There are a number of factors at work here from new tech to tried and true avenues of delivery.
The emergence of High Speed Internet
The advancements of internet services needs to be noted. Speeds needed to allow the home user to actually watch video is fairly recent in the context of home entertainment history. Before the early 2000s streaming anything took quite some time and it had to be something small, a movie preview, a news clip etc. And you certainly could not have hoped for HD-quality video or sound. That changed when broadband developed and it led to the rise of YouTube and Netflix which basically started it all.
The Emergence of Video on Demand For TV And Movies
Until fairly recently when you talked about Streaming, you automatically thought about Video on Demand (VOD) services, most notably Netflix and Hulu. They weren't the only services you could get on a computer Roku, Apple TV or the first smart TV's, but they were the most well-known.  VOD was around long before Roku or Netflix. In the mid 90's my local cable company offered Beavis and Butt-Head Do America on demand shortly after it had been in the theater and my cable service highlighted that you could watch it here before it could be rented or sold. The reason why this movie sticks out is because my stepson, who was around 5 at the time. He loved Beavis and Butt-Head and was angry that he couldn't watch it due to our not having the required cable box needed to access the service.
However after internet service speeds increased enough to make Netflix and Hulu a reality it made it affordable to subscribe to a service with a monthly fee rather than paying for each video. This merger of high-speed internet along with VOD service based on a monthly subscription, is the genesis of the cord cutting movement with both of them using technology that could easily trace their roots more than 20 years earlier.
Increases in High Speed Internet
Internet technology isn't stagnant by any means. In 2014 the FCC changed the minimum download speed to be classified as "Broadband" from 4 megabits to 25 Mbps. Fiber optic is growing, albeit slower than many streamers would prefer. By some estimates approximately 25% of the US population has access to the increased speeds this technology offers. Depending upon where you live and who your ISP is, you might be able to get speeds as high as 100 Mbps. Much of the US able to get speeds around 30 Mbps.
Currently many major cities have 100 Mbps download speeds available, which at the time that I got my Roku was considered "business" speeds and considered out of most consumers affordability. Now it's being promoted by those who sell it as required for trouble-free streaming.
Faster speeds not only made the various services that are now available over the internet possible, but make it possible for you to have your own personal cloud based (content stored on the Internet) services at home, which we'll get into further later.
Getting Cable Channels Without Big Cable Bundles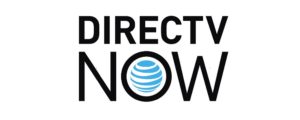 As I stated earlier, Netflix and Hulu services being made available in many ways created the foundation that
modern cord cutting was built on. Over the last few years other services built to replace cable outright have become  available. If you think that your local cable company is charging you way too much to watch to watch Shark Week on Discovery you can get Sling or PlayStation Vue. Do you like HBO and its original content but don't like the idea that you must subscribe to your local cable company in order to get it? Get "HBO Now".
The clear advantage of cord cutting is that you as the consumer gets to decide what services you get. You're not forced to get 15 un-watched cable networks in order to get those two channels that you desire. If Sling isn't able to meet your needs you can choose between Hulu with live TV, YouTube TV, PlayStation Vue, Philo, Fubo TV or other live streaming services to get close to or even meet your needs from as little as $20 or up to $100. Services often give you the ability DVR your favorite shows.
CBS Got in the game
CBS All Access will allow you to see CBS programs for a small monthly fee. No need to worry about missing last nights episode of Young Sheldon. You can watch it and all the previous episodes from this season. CBS All Access also has the new Star Trek Discovery program which is currently in its second season while talks are in discussion to bring back Patrick Stewart to reprise his role as John Luc Picard in the Star Trek franchise.
Free TV On-Demand
Not all TV shows online cost money. If you're a CW Network fan you can watch its prime-time material the day after broadcast on its Roku Fire TV or Apple TV app. You can also find the material at the CW site. Mobile Android and IOS based devices will also allow you to install it through their store app. ABC, NBC and Fox Networks will allow you to watch many of its programs the following week without you paying any form of subscription fee. The legacy networks also have several shows to stream entire run or large portions of shows no longer airing.  Crackle and Tubi are available on most streaming devices without costing you a penny.
Original Content
Original Content isn't anything new. Long before HBO had Game of Thrones it had the Sopranos. And because it was on HBO instead of CBS, and had no concerns about meeting broadcast standards, the show could be as gritty and realistic as it wanted. Other cable channels also began producing original content such as AMC's Mad Men, Breaking Bad and The Walking Dead or TNT's The Closer. The growth of opportunities free from the restriction of the FCC and network morays opened things up in a way never before seen on the small screen.
Netflix has jumped feet first into the original content for its subscribers making a name for itself with its House of Cards program and even picked up a few cable network programs that had been canceled like Longmire which originally aired on A&E. There are over 600 Netflix original titles including exclusive movies, reboots like Lost in Space, and One Day at a Time to a growing library of stand up comedy specials and talk shows.
But this isn't just limited to CBS or Netflix. Amazon Prime, Hulu and Crackle have jumped into the "Original Content" game with many of their programs gaining a faithful following. Even Walmart's Vudu service is teaming up with MGM to provide original content as well.
Digital Transition
As much as streaming has transformed how individuals watch TV, the television industry itself has changed as well. As a child growing up the majority of the population were limited to the big three Networks; ABC, CBS and NBC as well as PBS. In the late 80's Fox began to make its mark in the Television world which caused other networks to get created like UPN, WB (which later joined forces to become the CW) as well as Ion (formally PAX). The transition to digital TV has created a new line of networks that in many ways mimics the model of cable TV networks by targeting specific races and genres. Cable TV has Syfy to go after the Science fiction lovers and OTA TV has Comet. Cable has Nick at Night and TV Land for classic TV shows and its over the air counterparts have Antenna, MeTV, and Laff.
DVR
DVR simplified and improved home video recording by recording clean digital copies of content. TiVo, the well-known DVR that has worked with your local cable company to record programs for you makes a TiVo DVR that lets you access your recordings with many of your streaming devices. Tablo targets cord cutters with a TiVo like DVR that will allow you to watch live TV as well as recordings with your streaming devices and is compatible with most mainstream platforms. There are other devices on the market like Air TV, The HD Homerun and the soon to come Amazon Recast also provide options for OTA recording.
All without the requirement to string coax through your home like you needed to do with cable just a few short years go.
TV Picture Quality
If the ability to have multiple networks available isn't enough to tickle your fancy with the advent of the digital TV transition, there's no doubt that picture quality has improved over the years.
As a kid, 27 or 32 inch-TVs were huge while 13 and 19 inch TV's were still quite common. By the Early 2000's 720 and 1080 HD quality TV's were cutting edge and now as we come to the end of the 2010's 4K TV's are becoming the norm while 8K TV's are beginning to enter the market.
Improved technology in projection TV's is making them better as well as cheaper. Short throw Laser projection TV's are replacing the old three light style projectors of the early days and making them more reliable.
TV Anywhere means you take your shows with you
Probably the biggest benefit of our current golden age is that you can watch TV anywhere. You can access your Netflix, cable channels or even some of your local channels, depending upon what you are using at home to access it whenever you have access to the Internet, which these days is pretty much anywhere. As long as you have a screen and an Internet connection you don't have to miss anything.
Summery
Just as in the days of Hollywood's Golden Age, previous technologies managed to all come together at a specific point in time where it allowed for even more creativity to entertain us.
The technologies used in modern home entertainment have been around for several decades but have improved enough to allow them to be combined in new ways to meet our needs.
We're not at the peak of our internet speeds, streaming devices or services that are available to us. But we are at the dawn of them all being able to work together in a way which has shown dependability and reliability and new creativity to be available to us. Enjoy living in a golden age.
---
Trending Now
You may also like