---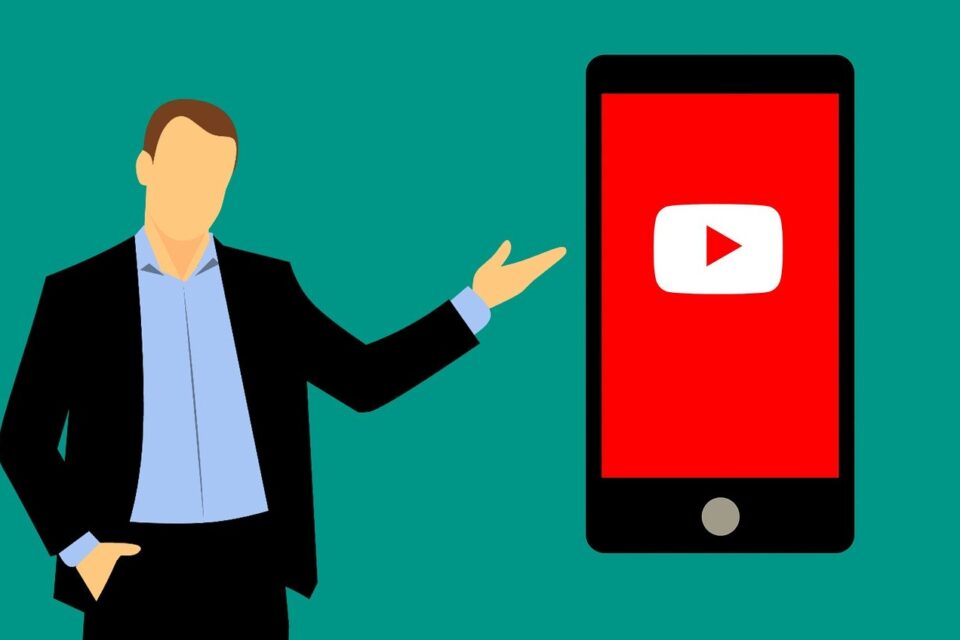 Why Are There Two YouTube Apps?
Often as I observe streaming topics online I see trends of understanding. And it appears that there is a deep misunderstanding growing that I want to address here. Now bear with me if this sounds crazy but there has been growing confusion about what kinds of services are offered by YouTube. I think this is YouTube's fault because of the way they brand their services. There are two major streaming options branded as YouTube. One of them is simply "YouTube". As in the free website and app that is home to millions of videos from full TV shows to short clips of cats. It has always been free to access and I would expect this to continue. YouTube is ad-supported which means that videos will have commercials before them. The creators earn money based on the commercials. That is pretty simple to understand right?
Well something else YouTube has done over time is provide an ad-free version of YouTube. This is called YouTube Premium. It is a built in service that is available via the regular YouTube app. It also at the moment includes access to YouTube Music. It used to include original TV shows and movies but dropped that model. I won't bother saying how much it costs because the second this is published it will be changed or be repackaged somehow. But YouTube Premium is still the same service with millions of videos of all types.
A few years ago, YouTube service also began to offer movie and TV show rentals. YouTube also has a section of free movies provided officially by YouTube. This is different than movies uploaded by you or me or any other user in the world. This ads another layer of confusion. It leads to people saying "I thought Youtube's movies are free" or "Why do I have to pay for this movie on YouTube". It's understandable that someone would make that leap. The easiest way to tell the difference between one and the other is that YouTube has a tab or button for the content it sells and distributes intentionally.  All of this content is available to any user with a free YouTube account. YouTube separates free content from paid content.
Then there is YouTube Live. This is also something built in to the free website and app. The content on YouTube Live is totally dependent on YouTube users choosing to turn on a live feed. With the right equipment you could go live on YouTube. Sometimes major organizations do it to reach directly to their audience. For instance the GOP and DNC streamed their conventions using YouTubes live function. All you have to do to watch live video on YouTube is click on the section that says live. What will you find? I have no idea.
And for the moment that sums up what YouTube offers via the traditional YouTube experience that has been around through out the 2000s. In general it is a nice helpful and entertaining tool with a lot of great information from smart people and a lot of crazy content from crazy people. Which is which we will leave up to you. Now let's talk about the totally separate version of YouTube called YouTube TV.
YouTube TV
YouTube TV is an online replacement for traditional cable TV. YouTube TV has a totally separate app from the free users supported YouTube app. It was designed to deliver live TV content just like other TV providers such as Dish Network, Comcast, Sling TV and so on. The TV lineup and prices changes depending on how negotiations go with various channel owners but it is credited by its users for providing access to what we all call "local channels" as well as a large lineup of popular cable channels. YouTube TV subscribers can also get access to an unlimited DVR to record all of that streamed content. The service offers on-demand viewing for the channels it supports and has proven popular.
The thing is that this is like we said a totally different thing than YouTube.com.
Are you confounded yet?
But even more confusing is this. Because apps are typically found on phones, tablets streaming devices and Smart TV's that means that YouTube has an app to deliver its free user supported content on TV. It's just called YouTube. But because we have to differentiate from one TV Streaming platform like Roku, Android TV, Web OS and others, writers refer to things like "YouTube's app for Android TV" or "YouTubes app for Roku". Those are not references to  the cable replacement service "YouTube TV". They are referencing a TV based version of the free website you access on a computer etc. That means that if you have a Smart TV or a streaming device you may see one app called "YouTube" and one app called "YouTube TV". The one called YouTube TV is not a YouTube app designed for TV's, it is like a cable service. Saying it out loud ties me in knots and I do this 24-7.
So if you are confused by all of this I do not blame you in the slightest. If you read this and wondered why in the world I would waste time explaining something that seems so obvious to you, understand that things that are obvious to some are baffling to others. I know there is confusion because when I write about one thing I get a lot of feedback from readers asking questions that show that they cannot tell the difference. Google has a lot of smart people working for it. I wish they had thought everything out more clearly a ways back. It would have been a lot less confusing if the name YouTube was only used in reference to the free videos. It's cable replacement service should have a totally different name like "Nexus TV" or "Google Stream". But as we can see from its fumbling around with the terms "Google TV" and "Android TV" or using the term "Chrome Cast" to describe a piece of hardware and a way to stream content Google just expects everybody to read between the lines and keep up.
Just remember this the next time you see a conversation concerning what you can and can't watch on YouTube.
---
Trending Now
You may also like