---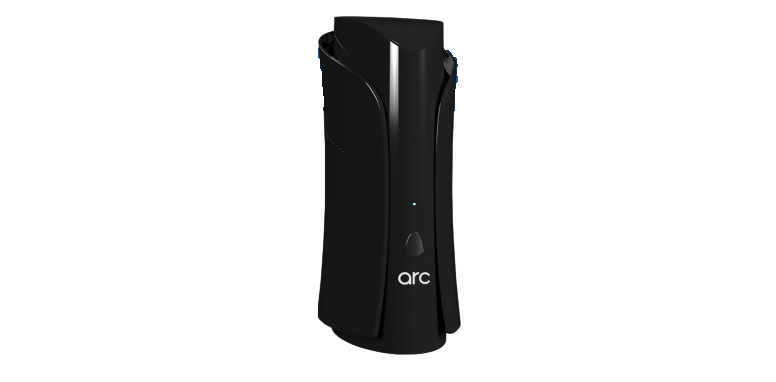 Matricom the Company behind the popular Android box, G-box will be releasing a new device that combines a smart Home hub, Streaming device and Router into one device. The product which  at this point is called the Arc is set to retail at $349.00 putting it far above the cost of other smart home hub devices such as Google Home or The Amazon Echo devices but offering up the selling point that it will do more for the home than any other device on the market.
What is the OS?
Like G-Box the arc will run a version of Android meant for phones. This is not Android TV,but instead a stylized version of the tablet operating system. this mean that users twill have access to the standard Google Play Store. This has plusses and minuses in that many of the apps that will run on the device are not designed to work on TV's. This means that the controller for the device will have to be an air mouse in order to work correctly with the vast majority of the apps.
Is arc Voice Controlled?
We do not have confirmation as to whether the arc has Voice Controls or not. We can confirm that the device can be controlled by typing commands into the keyboard supplied with the device.
What does the arc do?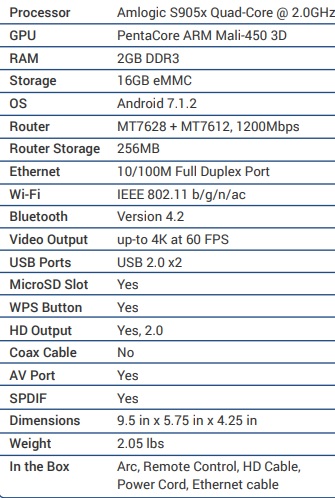 The arc will;
Connect WiFi, Bluetooth and Z-Wave compatible smart home devices to control your lights, thermostat, home security and more from one easy home management
system.
Pair your devices to schedule automated smart scenes.
Track your energy consumption with Z-Wave powered metered devices.
Use the Arc's smart hub to tap in and find out how much energy your devices are using and discover ways to save.
Choose from 1000's of entertainment sources such as Netflix, Hulu, and Prime Video.
Search by cast, genre, year, rating and more for
blockbuster movie titles and critically acclaimed TV shows. (Phone-based apps)
Enjoy live TV from local and International channels.
Connect your entire home or business with Arc's strong and reliable internet.
Switch between Low, Normal, and "Through-the-Wall" mode to extend or shorten your network range.
Block threats on your network with the router's smart firewall and antivirus software. Blacklist devices connected to the Arc's network. Download games and apps from the Google Play Store. U.S. based in-house customer service and technical support.
Full Disclosure (The Streaming Advisor and Matricom discussed a paid arrangement for a sponsored review of the arc but were not able to come up with an equitable agreement for both parties. This article was not paid for in any way.
---
Trending Now
You may also like