---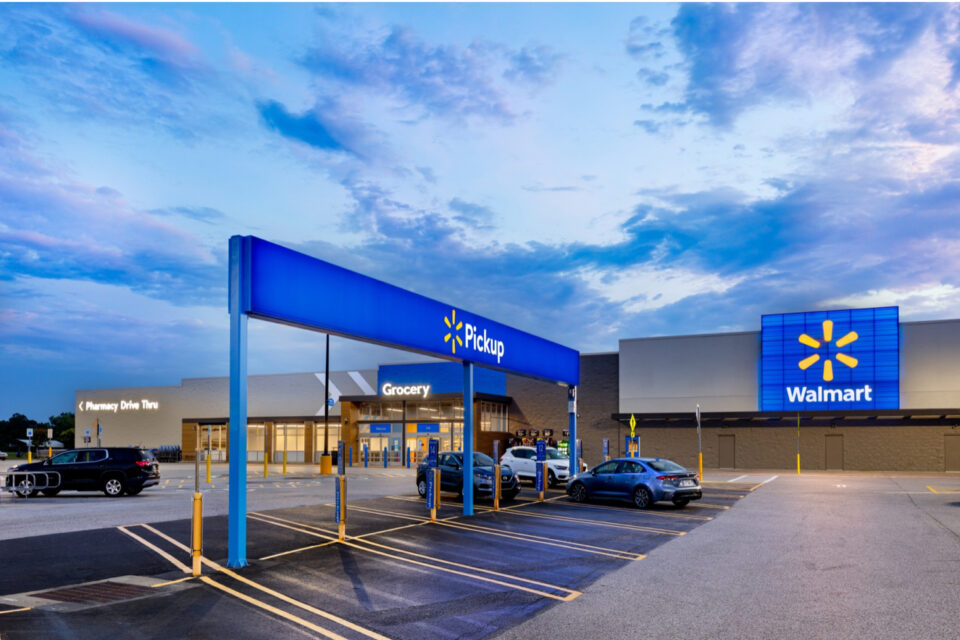 Many in the media talk about Amazon and Amazon Prime as though it exists primarily as a video service company trying to sign up people for a video service along the lines of Netflix and HBO Max. And yes, Amazon has its own studio, releases movies occasionally for short theatrical runs and makes TV shows and films for the Prime Video service. It spends billions on video and music content. But the truth about Amazon is that unlike Netflix or Warner Brothers Discovery, the video content while not the least of its concerns, is hardly its focus. Neither is the music service, kindle lending library, or the free twitch stream.
And the billions it spends are just a percentage of the money it has to work with. For the love of God, Amazon essentially funds a private space program. Do you think Netflix is about to fund a space program? How can a video company also fund a space tourism company? Because Amazon is not a video-on-demand and rental company. It is the biggest online retailer in the world.
Its video business exists primarily to encourage users to sign up for Prime and order items from its website. That's the real reason that Fire Stick users are encouraged to take advantage of a free month of Amazon Prime. They say it's so you can watch the video content. But really they hope you will order things with free shipping and decide it's too convenient to live without. The rest of the features are just to keep people paying in between ordering socks, batteries, antennas, Rokus, Fire TV sticks, Omni TVs, bandaids and who knows what else. There is not much you can not buy from Amazon.
For years the only company that could compete with it on the scale as far as a retail merchandise business has been Walmart. The company with stores seemingly in every town has the distribution network to move items anywhere in the country and over the past few years has moved into grocery delivery and in some cases instantaneous delivery of other items from local stores. It has also developed its own service that delivers items without a delivery fee other than a once a month payment of 12.95. It's called Walmart+. At our home we got an item from Walmart two hours after ordering it recently and we don't even have the service. Amazon has been able to become a juggernaut in the retail space because you could order virtually anything on its website and have it delivered. Almost no other store can compete with that. Best buy may have TVs, but not walking shoes. Walmart is by far the only company that offers home electronics, appliances, groceries, clothes, toys, books and many of the other things that Amazon can deliver all from one place. This means that one of the biggest differences between the two delivery services is that Walmart+ does not have a  video service attached to it. That may be changing.
The New York Times, according to three people with knowledge of the situation, reported that Walmart has been in conversations with Comcast, Disney, and Paramount about adding their streaming services to Walmart+. The expectation would be that Walmart would partner with one service to blend it in as a perk for members much the same way that cell phone providers offer free Netflix or Hulu etc to their customers.
Not only is Walmart looking into video, it already offers something Amazon can not. A discount on gas. Many Walmart stores have gas stations on-site and a chance to save money on the precious commodity is a pretty big perk. Of course, if you really want to make sure you get those savings, you will need to get gas from Walmart often if not most of the time. And while you fill up, maybe you need to pop in and grab some chicken. Oh, did you see the discount on dip today, how about some great value chips to go along with that and a Pepsi to wash it all down on a hot day. Hot day, did someone say ice cream? Oh it's all the way in the back. Feel free to look around at the other displays.
Around here UNC fans hit NC State fans with a "not our rival" chant. That is essentially what Amazon can do to the video industry. But in the retail world, Walmart is the Celtics to Amazon's Lakers. And its exploration of the video is an indication that it intends to make the rivalry more interesting. Walmart also offers some other things that Amazon does not including its own cell phone service. Could we see a discount for that built into Walmart+ at some point?
Make no doubt. For the first time since it quietly started selling traditional books online and began to expand into other fields, another behemoth is taking aim. And I would expect that it will eventually be shooting with all barrels. Mark this day as the beginning of a major fight.
---
Trending Now