---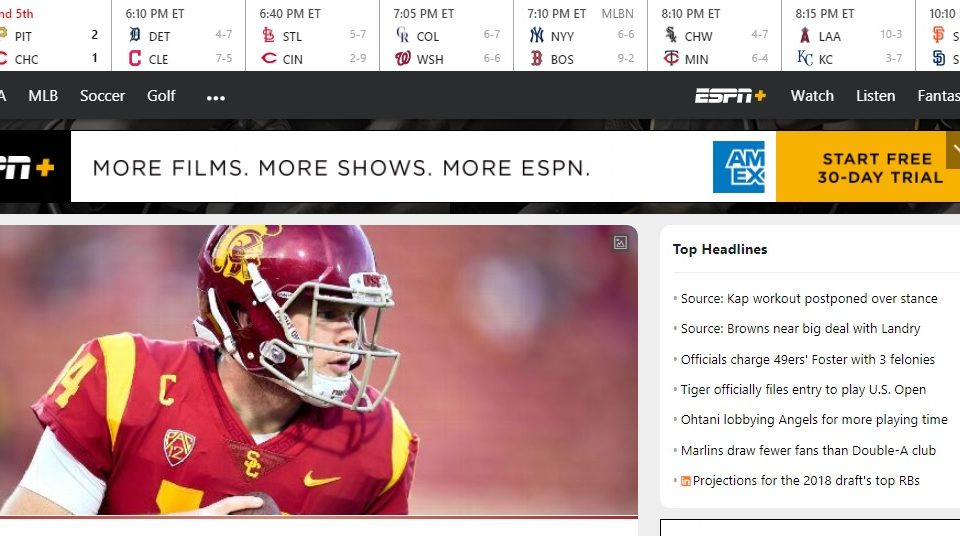 A new survey of cable TV subscribers shows that the number one reason subscribers have their service is access to ESPN. In a story by Broadcasting+Cable 78 percent of ESPN viewers listed the channel as a must have. This belies a major problem for the cable industry. Once people realize that they do not need a traditional cable subscription to get the chancel then they may become cord cutters.
Not surprisingly the ESPN preference was led by men. Other male favorites included History, ESPN2, Fox News, CNN, Discovery Channel, Fox Sports 1, Comedy Central and National Geographic. Women shared some preferences with an eye toward Food Network, HGTV, CNN, Hallmark Channel, ID, TLC, Lifetime and History.
The results provide a roadmap for media powers as they lean into cord cutting with their direct-to-consumer products. For instance both men and women listed channels in the Discovery Networks family of networks as favorites meaning that once they understand exactly what is offered by Discovery+ they could be open to a transition away from the traditional TV model. Paired with a service like Sling TV Orange users can access almost all of their favorite programming for a fraction of the cost of cable. Even more imagine if Disney were to get more aggressive with ESPN. The survey might mean that a decision to offer ESPN's family of networks independent of cable and satellite distribution could end cable TV as we know it.
It will all come down to consumer education.
---
Trending Now