---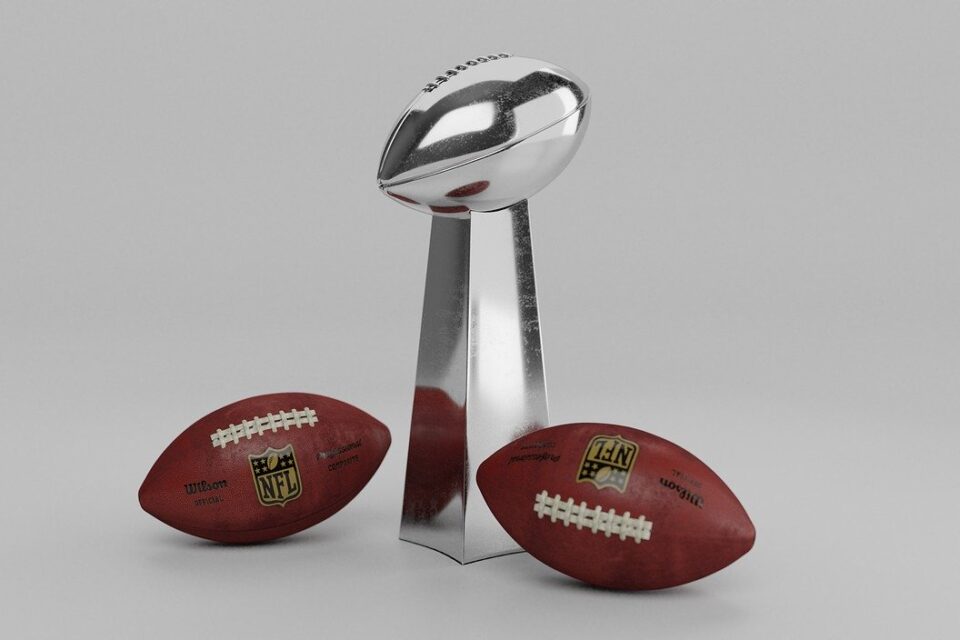 A few months ago The Streaming Advisor addressed the looming new deal for NFL Sunday Ticket, the NFL option that allows users to watch all out-of-market NFL games. Since its inception in the late 1990s, the viewing option has been tied to the satellite TV service DirecTV. In an article, published in February we laid out scenarios for five different streaming services we believed could make a run at it. It now appears that three of those guesses are the leaders. According to reports the next owner of NFL Sunday Ticket will come down to Amazon, Apple or Disney.
After the 2022 season Sunday Ticket will have a new provider, and and depending on how things roll out, by the time the next football season starts the TV world could look a lot different.
There may not be a DirecTV anymore
Satellite TV provider, Dish Network has been angling for DirecTV for a couple of years now and Dish Network chairman Charlie Ergen has said a potential merger with DirecTV is "inevitable" during multiple post-earning analyst calls. Ergen has been calling for a merger since 2020. Without the Sunday Ticket service, DirecTV will not have the appeal that it does in the marketplace at the moment. According to CNBC, DirecTV Sunday Ticket averages fewer than 2 million subscribers a year, but that is when it is something that requires users be subscribed to an expensive satellite service.
There are a couple of questions here and how they are answered could have a big impact on DirecTV. How many of those subscribers will drop DirecTV when it is no longer the gait keeper for the service? Do those NFL Sunday Ticket subscribers have DirecTV so that they can get the NFL package or would they have DirecTV regardless because of their TV options? What if just half dropped? That would be nearly 1 million lost subscribers. The thing about Sunday Ticket was that it was a big part of why AT&T wanted DirecTV in the first place. Could the stock price dive when it loses the TV package?
Dish Network is probably waiting to see the answer to these questions. And if it is in a position to scoop its longtime rival up along with DirecTV Stream and U-Verse it will eliminate a competitor on multiple fronts and strengthen itself in the process, becoming a much larger satellite and streaming company all in one fell swoop.AT&T spun off its TV service assets but still owns 70% of DirecTV. Would AT&T sell? They sure seem like they are in the selling mood. Just ask the folks at the new media company, Warner Bros Discovery. A sale would let AT&T continue to cut debt as it positions itself strickly as a 5g, fiber, and cell phone provider. The move would add millions of new customers to Dish making it one of the biggest national TV providers across multiple platforms in the country.
So, that's one thing to look for.
What if it's Disney?
If Disney wins the rights to NFL Sunday Ticket and pairs it as an addon to Hulu with Live TV or something as inexpensive as ESPN+ just think of the ramifications. Remember what happened when FOX got the NFL? FOX went from being an also-ran network to becoming, FOX. Nobody knows exactly what Disney would do if put into the position. Would it sell it completely on its own? Would it require users to get a subscription to the $4.99 per month ESPN+? Would it work the games into the ESPN App? Would it copy DirecTV and require users to have its full live TV package for $69.99 in order to get it? Any of those things or none of them could happen. But with that ball in Disney's court the ramifications could be huge.
What if Disney is able to turn this into 20 million new subscribers for ESPN+? Disney could suddenly have enough clout to begin looking at actually offering ESPN's full suite of networks independently from TV providers. Either way, when Disney came to the negotiating table with other companies in the cable replacement space with a lot more clout. Keep in mind, Fubo has only offered ESPN since June of 2020. Right now Hulu with live TV is slightly ahead of YouTube TV as the leader in the cable replacement streaming services. Both services have over 4 million subs. But what if YouTube TV couldn't have ESPN anymore?
Could Dish Network Become the Satalite Provider for NFL Sunday Ticket?
The CNBC article referred to an idea that the winner of the Sunday Ticket bidding may want to sell Satelite rights to DirecTV in order to allow the relationships with all of the sports bars and Sunday Ticket to continue. But of course, if the company merges with Dish then that won't be an option. Could the winning bidder then work with Dish instead? Disney could just tell the business owners to use whatever streaming app the service is going to live on, but a satellite distribution is going to be more efficient on that kind of scale.
What if it's Amazon?
If Amazon wins The Sunday Ticket fight it could build the service into Prime. It could make it an add-on to Prime but require it before the Sunday Ticket purchase. $130.00 per family per year with all the Prime perks, and you can now watch on all of the Amazon apps and be billed through Amazon, etc. It is unlikely that Amazon would simply sell it without tying it to Prime. But Amazon will be in a position to pay for it all without even having to factor in advertising. Because it can sell all the NFL merchandise, deliver the game day food, and sell every other thing in the world too. With free shipping. It can also use the platform to advertise its growing Freevee service. But of course, it will totally reel in advertising revenue because of the deal. And it might make it cost less.
All that has to happen is that the richest man in the world has to decide he isn't losing the bid. Amazon is also in the position to deliver the service through its already developed live TV grid. The company has been spending big to put together a great NFL team from Play by Play to the producers and studio talent, just for Thursday Night Football. This could change a lot of things in the streaming space.
Why we think it favors Disney
Because Disney is a TV company. Amazon is in the TV business. So is Apple. They both produce TV content, they make devices that deliver TV content, heck Amazon makes TVs now. All three have apps on every relevant TV platform. But Disney owns TV networks. ABC has been an NFL media partner since the launch of Monday Night Football. Even before being the home of MNF ESPN aired NFL games through various agreements. This is important because the NFL wants its Sunday Ticket partner to own a stake in NFL Media.
The NFL also wants its new partner to be able to deliver the service in a mobile environment. This of course would work for both Disney and Amazon. Both companies have apps on Android and IOS. Disney of course though has a lot more experience delivering live sports content through mobile apps than Amazon.
What if it's Apple?
A few weeks ago many observers spoke as though it was a foregone conclusion that Apple was going to be the home of NFL Sunday Ticket. Why? Well because a couple of influential people said so and most of the rest of the media as usual just said the same thing without using any imagination or looking further into it. Apple wanted it. And there had not been rumblings that anybody else was putting out a major bid, so there you go. Oddly enough two major bidders kept plans a lot more close to the vest. Apple ends up in the tech headlines like this a lot. Remember the hype about the upcoming live TV service Apple would be rolling out? But hey there is still time for people to be right about that one. I mean it isn't expected to come out till 2016. But still. Apple could sign an agreement with the NFL that not only secured a stake in NFL media but made it the exclusive home of all out-of-market NFL games. After all, they just did the same thing with MLS. And people call soccer Football everywhere else in the world. If it does it will be a gigantic win for Apple that will make the Apple TV+ app sought after like never before and make Apple a sports behemoth overnight. Like Disney and Amazon, it has numerous ways to bundle an NFL service within its ecosystem, it has apps in place that would be able to deliver it. And it makes the most popular smartphones in the world. But Apple would certainly need to get an app ready for Android mobile devices fast.
We don't really know how this will all shake out or when. But what we can feel fairly confident about, is that it will be huge news for whoever ends up with it.
---
Trending Now