---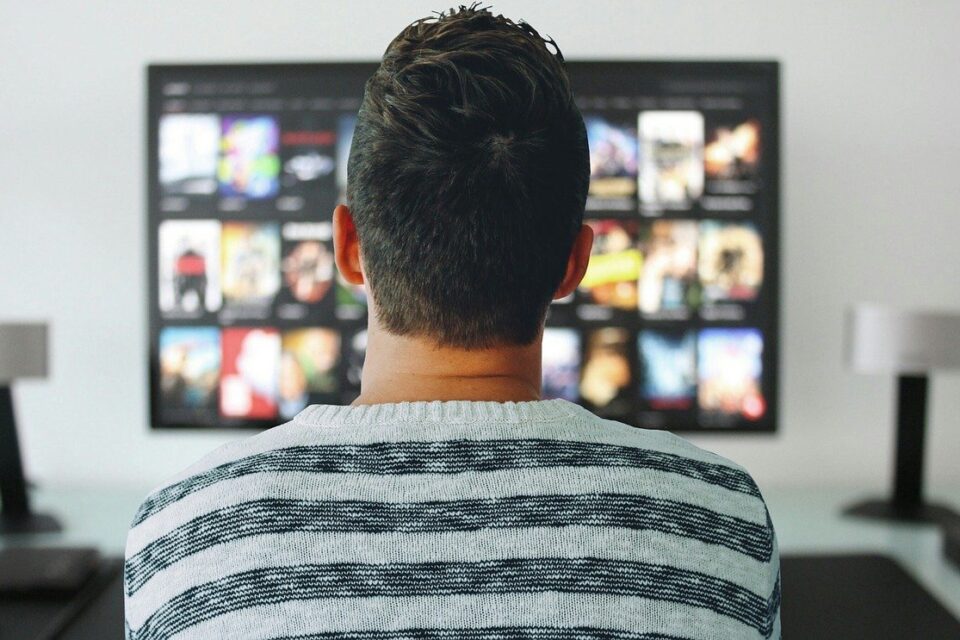 Peacock made one thing more simple for cord-cutters who are wrestling fans. It put two services together without raising the price of either and in turn freed them up to spend money in another place. And the effects could well benefit other streaming services. When a friend of mine realized that his WWE Network membership was going to be transferred to Peacock and he could get it for $5.00 or upgrade to commercial-free Peacock for $9.99 he said he would instead add CBS All-Access (Paramount Plus soon) and get two services for the same money as one service he was paying for. So now he will have access to live CBS, WWE PPV events, Peacock originals and exclusives, and the whole run of the new Star Trek world for the cost of the WWE Network, which he was happy to pay for over the last 3 years.
This got me thinking, what would happen if other companies stopped the segmentation of the market and began to merge content back together. There will be other big pickups along the lines of the Peacock WWE situation but first, we will look at low-hanging fruit. This story will look at streaming options that are too similar to exist separately and both grow substantial audiences, especially if they are forced to make a choice. We are not trying to pick winners and losers in this story. But there are thousands of services out there. And at some point, there will be a coming together or elimination. This is part of how we think it will go.
Masterclass and The great courses+
What do these services have in common? Well, that's easy. They have streamed lectures about different subjects. Subscribers sign up to learn about new subjects learn how to do things and just increase their knowledge in general. They are great for life long learners, a cool resource for homeschoolers, and just fun for those looking for academic enrichment. The problem is that there are a few too many options at the moment. I am not one to say which is the better of the two. Both offer a great deal of content in a time when audiences flock to things like YouTube looking for answers to everything from what is string theory to how can you pick out a good wine. These two services bring that kind of content together in a way that respects the audience and avoids the sort of fragmented suggestions that can grow from the more open version of the Internet. By putting them both together it would create an educational resource that would almost be like auditing the lecture of your choice at any school you wanted.
Britbox & Acorn
These two services are wonderful niche services built around British and Eurozone content. You can find BBC hits, Original Programming shows from Australia, movies, classic programming etc. The thing is that they both have the same description and lack what the other delivers. Now there are a lot of Anglophiles in the US and abroad I'm sure but are there so many that there is a pent-up demand to power two streaming services around the exact same kind of content? They both have a focus with Britbox being more of an archival/library service and Acorn focussed more on new and cutting edge content I think it is more than plausible if the services were combined that the audience would grow because of the fact that it would then be a one-stop-shop.
Smithsonian & History Vault and Curiosity Stream
What do these services have in common? They are educational programming. The services are built around science and history-based shows and documentaries. At the moment two of them, Smithsonian and History Vault are really just derivative of TV channels, while Curiosity Stream was born as a streaming service, but is building out a linear channel as well. In order for these services to be put together, there would have to be some kind of a sale. History Vault is owned by A&E Networks, which is a division of Disney, while Smithsonian is tied up in the Viacom CBS family. So one mega power would have to buy a piece of the other. This would not be unlike Sony buying Crunchyroll from AT&T/Warner Media. Curiosity stream is currently its own thing. If a merger were to take place I would expect one of the big names to buy it and then work out a deal for the asset from the other power player. It would be nice to have one big educational service in the way there is now one big DIY/Reality programming service.
Hallmark Movies Now, & FRNDLY
Those looking for Hallmark TV without getting dragged into a massive TV package can flock to FRNDLY, which offers content from all of the Hallmark channels as well as other similar services. Trust me, you will never ever run out of Christmas and light romance movies to watch, ever, NEVER. To each his or her own. But despite that there is in fact a Hallmark Movies channel all on its own, which of course is an outgrowth of the Hallmark TV channel. This is not the TV everywhere app from Hallmark that is tied to accessibility via a pay-TV subscription. You see, Hallmark has that old HBO Now HBO Go problem. It confuses people who would otherwise jump right in. So there are multiple ways to get Hallmark content with FRNDLY providing more for your money. If I would recommend just one it would be FRNDLY, but the service would make so much sense being absorbed.
Pure Flix, Minno, Up Faith and Family, Crossflix
There is a market for Christian film content. But right now it is splintered all over. And those who want to bring it into their homes have to really spread themselves around to do so at the moment. My belief on this is that with combined resources and subscribers a service built with all of these together would be a landing place for those looking for clean content with the Christian bend. With more money and talent resources it could free the combined company to pursue more library content and even allow for more new original content. There may be a big enough market for all of them on their own, but it would be of service to the audience to put it all together.
I know that some of these channels/services may be your own personal big favorite and the idea that I would advocate scrapping one over the other or blending them may offend your sensibilities. But the thing is that this stuff happens naturally. Comedy Central didn't start on its own. There were two comedy based cable channels that launched at around the same time, "HA" and "The Comedy Channel". They merged under Viacom which owned "HA". CNN tried to compete with ESPN News with its own CNN SI before just dragging it back into the fold and killing the brand, AMC once was "American Movie Classics" and specialized in old Black and white classic movies when Turner got into the game with TCM. TCM won the fight and AMC rebranded and began playing movies from the 1980s and producing the originals that have defined it today. There was not a big enough audience for old movies. There are other examples surrounding the history of TV. And I'm telling you, History repeats itself.
---
Trending Now
You may also like