---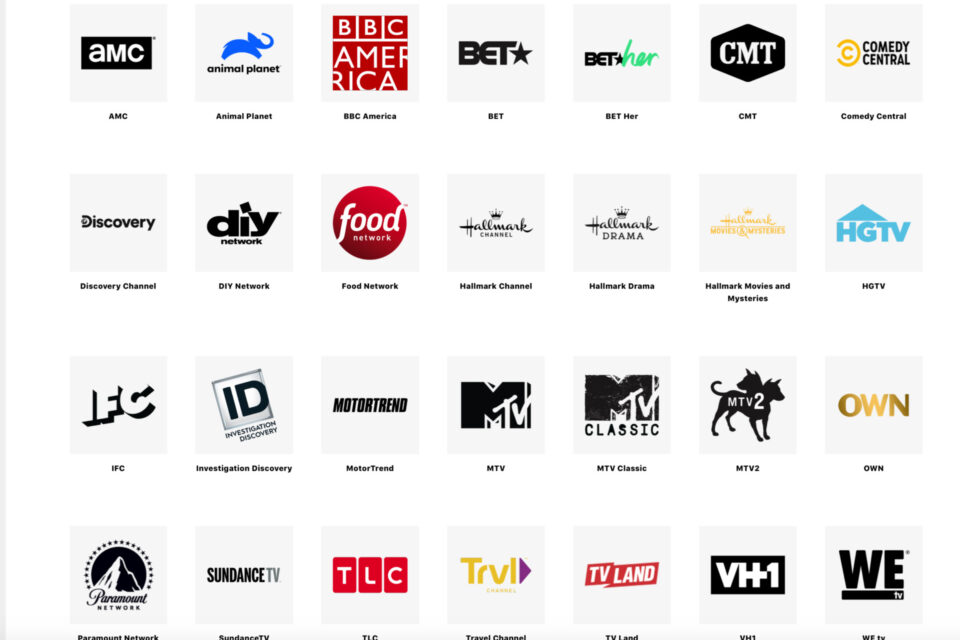 The Disney YouTube TV standoff ended the way things like this almost always do. Everything fell into place within days of the deadline. In this case, the agreement came on the other side of the deadline. But along the way I observed something curious. I saw a lot of YouTube TV subscribers cheering the idea that Disney's lineup might drop from YTTV and lower the price of the streaming service by $15.00. There was a definite feeling of good riddance in the air in many comments. This makes me wonder. Why exactly are they YTTV customers in the first place? I am aware that YTTV has a nice Interface. I've used it. But it is a rather expensive monthly bill. And if people are not paying a premium for sports I wonder what in the world they are paying for?
I would venture that it may well be access to the major broadcast networks. For people who can not, no matter what set up they try, receive ABC, NBC, etc via an antenna, paying a premium price makes sense, except that if you are not looking for sports there is not much that can not be seen from those major networks for a lot less money. Primetime shows are available on-demand for free on network TV apps. With apps like Hulu's on-demand service and the new CBS app that have the entire current lineup of shows available within no more than a week of airing.
Is it all about a few syndicated TV shows like Jeopardy? Having a mother who raised me on Alex Trebek I can understand wanting to be able to tune in to something that is akin to a nightly ritual. Live broadcasts of the show along with Wheel Of Fortune or Family Feud are dinner-time traditions in many households. Bur are they leading millions of people to sign up for a service that costs $60.00 or more a month?
Local news is very important to some people and came into prominence again during Covid 19 shutdowns. But again, local news is very easy to access without paying for a streaming service. Many local TV stations have Roku and Android apps that will stream the latest news broadcast, in some cases live.
We bring all of this forward because there is a service called Philo that has built up a small but loyal following that from its inception left out sports, news, and broadcast channels to offer only general entertainment cable channels, with a DVR and on-demand element. The thing many people do not know about the price of cable is that it is driven by 24-hour sports channels, news channels and fees associated with broadcast TV channels.
So think about it like this. If you live in a place where an antenna can provide the free broadcast networks ABC, NBC, Fox, and CBS you can probably receive a lot more channels than that. Once you have taken care of that part of TV the question is, do you like to get a daily dose of TV news outrage to get your blood pressure up before you go to sleep. If the answer is no, then you can cross off the need to pay for all of those channels. Most people only watch one of three anyway. Did you know that there are tons of 24-hour streaming news options for free too? Over the past few years, some very niche services have been launched that can meet the needs of many viewers. Discovery+ offers a gigantic library of programming from 20 different channels on-demand. FRNDLY offers all of the Hallmark channels and a host of other similar networks for a song.
There is a big reason why TV bundles and even cable are still popular. Ease of use. And if it is far to much trouble to get shows from multiple apps, services, and methods just to save some money then I can understand why you would just stick with a traditional lineup. Some of the most common advice I give to people weekly is to stick with cable if that's what you like. What difference does it make to cord-cutters whether someone else isn't? But for people with cable or one of the cable replacement services who want to save a lot more money, there are options out there that should be explored. Keep in mind, most of the streaming bundles have no cancelation fees. And getting back in if you find you miss them is as simple as clicking a button.
So as we near a new year, I encourage you to explore options. You may find something else you really like.
---
Trending Now
You may also like