---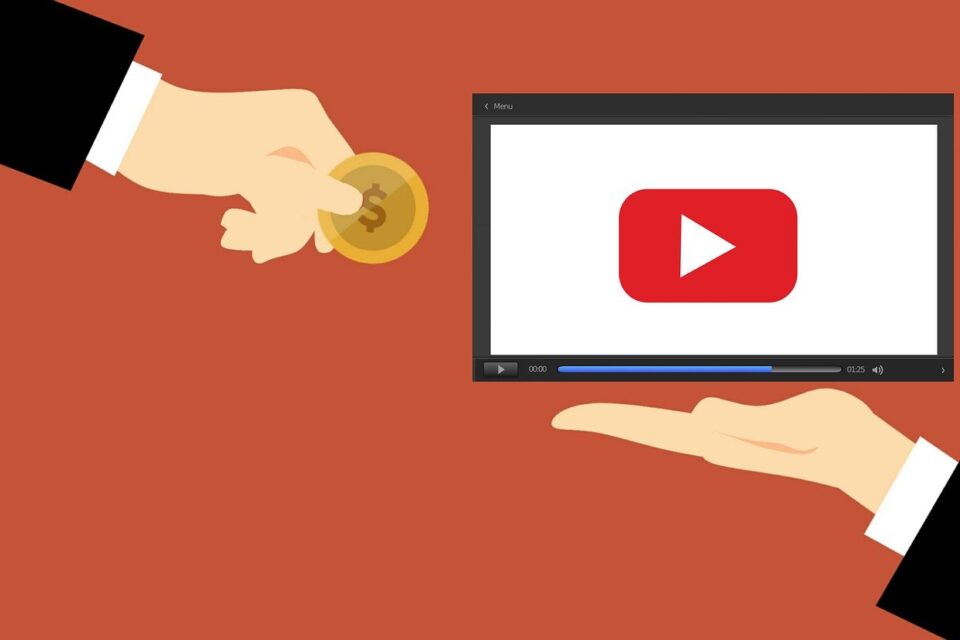 Yes. YouTube debuted a way to access YouTube TV via the YouTube app last week. And yes, the capability launched on Roku when Google and Roku are in a PR war concerning the YouTube TV app couched around a number of issues of which the two sides claim the moral high ground. This has been covered already. But is the appearance of the new path to YouTube TV simply a reaction to the Roku disagreement or a coincidence?
You hardly have to be a flat earther to draw a line from the YouTube TV fight with Roku to YouTube TV being available on the still available YouTube app. It seems like an obvious counter punch. It looks like Google is saying we dare you to limit the number one streaming app in the world. But did Google put this entire workaround in place just because of a flareup with Roku? Would this massive media company go back to the drawing board at the last second to basically put out a shortcut? I don't think so. I think Google has been working on this for quite some time. And here is my logic.
HBO MAX
We are all getting used to the idea of HBO Max. But it was not long ago that HBO had two apps. HBO Now and HBO Go. One for pay-tv subs and one marketed towards cord-cutters. HBO finally pulled them all together into one place and provided two login options. This served a number of purposes not in the least ending confusion within their customer base that didn't understand why they couldn't use one app or another. Can't you hear the customer service calls, "Hey I have HBO on my Comcast and I'm supposed to be able to watch the HBO Now thing but it won't let me in." "Sir you just need to download HBO GO" "Isn't that what I already have? My Neighbor has this and it works fine!"
I had countless conversations with family and friends that sounded like that. HBO obviously did some other things with the MAX service like bringing in programming from other networks and such. But the end result was one app to rule them all.
Hulu
Hulu competes directly with YouTube TV on the live TV replacement front. And when it decided to get into that game it simply updated its existing app to support live TV. This made sense for Hulu because the app itself was already a destination for TV shows and movies. Because of this is was able to expand options and choices within its search and passively advertise things as available with live TV. People who were already signed up for the inexpensive on-demand service could be tempted to try out the live TV service in preparation for something like the Superbowl or a new season of a show that was not available via the service the next day or for whatever reason. Some cord cutters just end up missing consistent live TV whether for local sports or what have you. The thing is that Hulu didn't ask people to leave the Hulu app and download a new app and set up a profile and sign in and type in a new code on a computer or mobile device. It just says "hey want to add live TV?" Click here. And of course it can advertise its service on the same app that provides it.
This has to be what YouTube is getting at. Now while it is logical to jump to the idea that it started on Roku first because of the problem I think Google has been watching where things are going, mining its data to see what people are looking for as far as live TV, and essentially monitoring its competitors with its own built-in capabilities. Google has to know that the more barriers you put in the way of making money the less money you will make. There is a huge difference between saying "Oh YouTube has a TV service, I'll have to check that out sometime" and "Oh YouTube has a TV service and I can add it by clicking this one button at the end of an ad and try it for free." It has the potential to add so many customers quickly for the same reason Hulu can. No new app, no new sign-in, no code, etc.
If YouTube TV is built into the YouTube app and made the only portal to the service it will mean that millions and millions of Americans will have the service one click away at all times. They may even tap it by mistake or out of curiosity. Plus it also puts Google in a position to say, you better play by our rules or you will lose two services at one time and dare anybody to market themselves without the YouTube app. This is not something Apple, Samsung, LG, and others want to deal with.  Plus there is an added benefit. YouTube can potentially make more money off its existing customers using the milk model.
The Grocery Store Model
If you go shopping at a traditional grocery store, you might notice that meat and milk are almost always towards the back of the store. That is not by chance. Those items are placed there because people go to the store with staples in mind. But on the way there they will pass shelves full of cookies, bbq sauce, Chips, Pasta, Coco puffs, and everything else there. It's set up so that the grocery store can have a conversation with you and sort of soft sell you into buying something else. Are you hungry? Don't you want to grab a bag of chips. You can open it and pay for it at the register. Are you sure you have enough catchup for the cookout. Its only 98 cents for a bottle may as well be on the safe side. Did you work up an appetite with all that hard shopping? Why don't you grab a candy bar or soda here at checkout to replenish! Do you think those free samples are some form of community service?
Now think of how YouTube's traditional app works. "Here are videos from people you follow, get up to date", "Here are the videos the most people are watching have you seen them yet? All your work buddies will be talking about them!" If YouTube TV is embedded in YouTube's main app that means that users will have to walk down all those isles of other goodies on the way to the back of the store where Fox News, or Rachel Maddow, or the big game or Wheel of Fortune is. And you know the show hasn't started yet let's watch the ad-supported video beforehand. After all, it's super easy barely an inconvenience. While you are catching up YouTube will make more and more money from their ad-supported click-through advertising. And even if their audience never makes it to the TV show they were going to in the first place they will instead spend time in the rabbit hole watching videos and most importantly advertisements. Because what does Google care? It already has your subscription money in the bank. And you don't want to lose that DVR or local channels and so on.
This is just one man's opinion. If YouTube does not sunset the YouTube TV app then obviously my guess here is wrong. But if this is YouTube's plan it may work out very well and also play like a customer-focused move in the midst of a very public battle with millions of people watching. People will thank the most powerful advertising company in the world for collecting more information from them and swear they are on their side. Let's see how this all plays out.
---
Trending Now
You may also like