---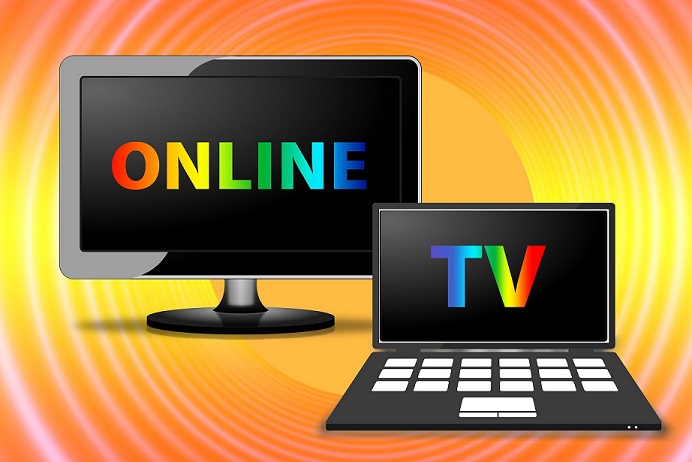 Look. Cord cutting has never from the start been a way to get every single channel and watch every single show on earth for less than the cost of the introductory bundled price of cable. And to pretend like that is the actual cost of cable for the average person is at best horrible reporting. While I do not subscribe the conspiracy theory that established companies are in bed with the cable company trying to distort the truth about cord cutting I firmly believe that there is a tendency for reporters to pile up services and costs in order to build some sort of false equivalency with cable. They need to wake up and actually try to do it for real and not in theory themselves.
In a recent article from Mashable once someone asks "Is TV on the internet still cheaper than cable? It used a vanilla cable/internet bill of $100.00 and compared it to paying for multiple services without cable. Included in the "cost analysis" is HBO ( assume they are referring to HBO Now), Amazon, Netflix and Hulu along with CBS All Access and the not even in existence yet Disney and ESPN services. Who is the lucky SOB that gets HBO included in their basic cable package? Has anybody noticed the huge overlap between what you find on Netflix and Amazon?
I have a question?Who says that a person without cable must have every single one of those things? And why does every argument about cable boil down to a regular bundle vs a moron every streaming service in the world?
For the vast majority of people in the US, not having a cable bill but having an Internet connection is the base starting point for cord cutting. I'm sorry but because cable companies talk about a bundle does not mean that you get a real cost reduction for the services. It just means it is all on the same bill. It is kind of like the combo meals at a movie theater. You're spending 24 dollars on popcorn a drink and a candy bar and pretending to save money on more popcorn than you can eat in one sitting and a drink that will send you to the bathroom 20 times during the movie. I'm sorry but because cable companies talk about bundled services it does not mean that the Internet is really cheaper when you have cable TV after introductory rates end. Any halfway-intelligent person with a cable bill for the last 4 years from one company should be able to see this. It is not 100.00. Even with intro rates, there are a number of fees on top of it like modem fees, extra box fees, a fee for local channels etc. I recently saw a family members bill from Charter here in Raleigh. They pay $180.00 for cable, phone and a basic internet connection with no wifi included. This is not hearsay. I saw it in my hands with my own eyes. And I have seen worse.
Does anybody have a real good idea about just how many families could not give a darn about whether they have ESPN or not? I don't have any hard numbers myself. But I know many many people who never ever watch sports ever. They would never consider signing up for an ESPN service. I don't pretend to think that they represent everyone in the country but really. My mother could lose ESPN and never notice. So could her parents. Has it ever occurred to these "journalists" that if someone wants to watch a movie release from Disney they can do so by renting it for $4.99 or less online or even (gasp) getting a physical disk at Redbox or purchasing something they want to watch again and again? Here is another question. How many movies that have been made do you feel must be accessed every day? I like all of the Marvel Universe movies but I have not seen Captain America Civil War since I saw it at the movie theater. Now and then I get a hankering to brush up on a film but not being able to watch Guardians of the Galaxy Volume 2 without a new independent service is hardly a deal breaker that would make me sign up for an old fashioned cable bundle again much less pay for a whole other service. Is it enough for you readers? Most people do not come home every night and say OK, time to watch Iron man for the 80th time this month. Or maybe I'm wrong about that.
How many people can not use an antenna to watch CBS and any other broadcast network? Yes, I know that there are definitely some who can't. Is it in the multi-millions though?
Cutting cable means that you no longer have to subsidize things you don't like. some don't like reality shows and some can't live without them and think the NBA is a bunch overpaid dropouts. And there are a lot of households that can be quite happy pairing down options and focussing on say what is available with an antenna and adding Hulu for lots of network content. CW, a growing network already has a free app with all of its shows on it. Others will follow like the Comet TV app with free streaming scifi. There are so many ways to use streaming and an antenna to watch TV it's not even funny. It's just about making a choice of what you think is worth the price. And in the end if someone family really loves everything cable has to offer and you are convinced it is worth it then they have ample opportunity to pay those prices for it.
---
Trending Now
You may also like