---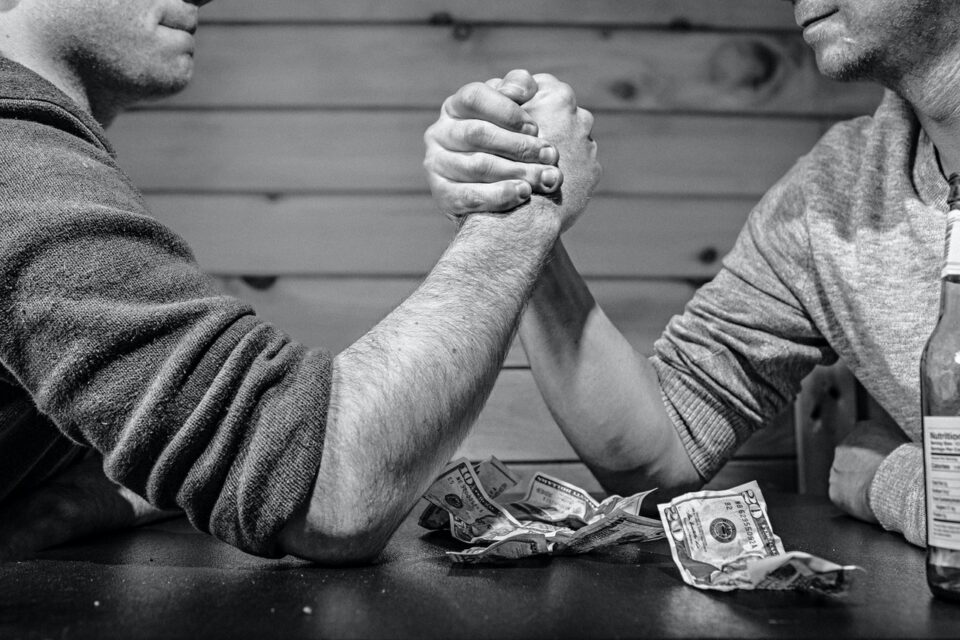 Orby and Philo are probably some of the lesser known services available for people looking for cable alternatives. The reason we chose to compare the two of them is that they make somewhat similar claims and pitches to potential audience members. For instance both offer channel bundles that don't include sports or local affiliates. Both do not offer news channels with the one exception for Orby being CNN. But boy are these two companies different in the way that they approach content delivery, set up and more. We decided to address Orby because we have seen so many people talking about it in response to basic questions concerning cord cutting and streaming. Take a look at how they break down.
What do you need to get set up?
Orby- In order to start using Orby a potential user has to purchase an orby receiver online, over the phone or at a retail outlet like Best Buy. There are two versions of the receiver, a $100.00 receiver for live TV and a $200.00 receiver for live TV and a DVR capable of recording 100 hours of HD content. Users also need to have a satellite dish installed at a cost of $150.00 unless they get a discount which seems to always be available. So we would sort of say the cost of instillation is 25.00. Something else you need is an appointment. You will also need a credit card or debit card to use for automatic payment because Orby does not send out a printed bill.
Philo-In order to start using Philo users will need access to the Internet and any one of a number of streaming device options. The options include web browsers, iPhone & iPad, Android phones & tablets, Android TV devices and TV's, Roku devices and TV's, Apple TV streaming boxes, Amazon Fire TV stick, cube or TV's, and Chromecast via Android. By having the service on such a wide range of devices it is possible that anyone who is already using streaming for TV may have a way to access it. The cheapest solution for those who don't already have a way to watch on TV would be a Roku Express . On average you can usually find one for $35.00.
Cost
Philo-Costs $20.00 per month
Orby-$40.00 to $50.00 depending on the package
What channels do you get
Philo-61 channels of core entertainment and educational channels. Viacom, Discovery Networks, A&E Networks, AMC Networks and Turner Networks. This means things like TNT, TBS, SyFy, Discovery Channel Nickelodeon, HGTV, TLC. You get the picture. If it usually comes in a bundle you will probably get it. The main exception is Disney based channels. Because Philo doesn't offer sports it doesn't offer ESPN or anything else owned by Disney so no Free Form or Disney Channels. See the line up on Philo's Home Page.
Orby- Orby builds its lineup around entertainment channels from Viacom, AMC Networks, Discovery Networks and A&E Networks. For $40.00 users get access to 44 channels including Discovery Channel Nickelodeon, HGTV, TLC and for 50 get $68.00. The extra 10 dollars ads things like BET Jams, Discovery Family, Military History, CNN International and others. Take a look at both channel lineups here.
DVR
Orby-In order to access a DVR on Orby, users must purchase the Orby DVR receiver for 200.00. The recordings are saved to the specific unit and not sharable. The total capacity for HD content is 100 hours.
Philo-Users can record unlimited content for free. The catch is that Philo stores the content for 30 days and then deletes it. Therefore you cannot make a recording of a series and keep it long term. It is more of a catch up feature than a library building feature that makes it in many ways indistinguishable from on-demand other than you can fast forward through commercials.
Major differences
Orby's Box is just a TV Box. For $100.00 users get a box that does nothing but plays TV shows. That's it. There are no apps or other functionalities. This would not have seemed odd 10 years ago but by today's standard a set top box with one function feels like a new car without power windows. Even many cable providers are going towards boxes with at least Netflix and other major streaming services built in. When compared to using a Roku, Fire TV Stick, Smart TV or any number of other methods to access Philo it seems just strange.
Philo can be accessed by mobile apps. This might not be how you would prefer to watch TV but it is available if you like. If you are home you have tons of options to see it on a TV but on the road you can access programming via a computer or smart phones and tablets from Android and iOS. I have definitely found myself on the porch with a set of headphones and an iPad. Orby has a mobile app that lets you pay for your service from anywhere. It does not allow you to watch TV on it.
Multiple Screen Support
Philo-Philo will support up to 3 people streaming on separate screen simultaneously. Each instance will of course require a device with a Philo app on it. Philo also offers up to 10 profiles for multiple users. It also supports TV Everywhere apps so that you can sign in and watch a dedicated app for something like TBS to save a screen.
Orby-Orby allows for up to 4 users to access the service at a time. But each user will need their own separate Orby receiver at the minimum cost of $100.00. So let's say you want 3 people to be able to watch. It will cost 325.00 to put that into motion, don't forget the installation fee (after the $125.00 "discount"). And as mentioned above there is no mobile viewing app for Orby so users will have to have a receiver, no sneaking off with an iPad.
Now it is possible to spend more than $325.00 buying streaming devices if one chooses to buy 3 full priced Roku Ultras or Apple TV's. But it's also possible that one already has something to stream with on hand. But nobody has an old Orby receiver that they got for fathers day sitting around.
Hassel
The need to purchase and install equipment is another major factor that separates these two products. A new user may not have a streaming device in the home yet. They may not even have a computer or smart phone, but a quick trip to Walmart can change that for less than $40.00. And the range of products that can be used to access Philo is so wide ranging from high powered 4k streamers to basic HD and even options for older CRT TV's. In a couple of minutes someone can have a streaming device hooked to a TV and on the Internet ready to go. For Orby to require an expensive receiver at minimum is an ask. And to also require users make an appointment for instillation is a whole other step. Even with what seems like a perpetual discount the installation will cost $25.00. And then you will have a 27 Inch dish with an OTA antenna hooked to your house. If you don't mind that it's no big deal. But if you live in a place that doesn't allow for things like that to be installed you better hope you can get it in the attic.
Single Use VS Multi Use
Something that I can't get my head around is this. Let's say you are a new Philo customer and you didn't have a streaming device at all. So you were to buy a Fire TV Stick for $45.00 to watch Philo. If in two months you decide to cancel the service you now own a top notch streaming device that can run thousands of apps including lots of other live TV streaming services if your needs change. It plays music, podcasts, tons of free content. If after two months you decide that Orby is just not for you, you have a dish on your house and at least one receiver box that does absolutely nothing. You can't return it if as few as 14-30 days have passed. You can't use the set-top box for anything else. I see them for sale on eBay for full price by people hoping to recoup their money.
In the end we do not know how much or how little you are looking to spend on TV and cannot presume to know what kind of technology one has in the home as far as streaming devices. Though we can assume you have the Internet in some form being that you are reading this and this is an online publication. We found it stunning that the same basic channel lineup was $50.00 on Orby vs $20.00 on Philo. A lot of people who approach Philo and cord cutting/cable replacement services do have some means to stream. For instance there are 80 million Roku and Fire TV users out there and other with Apple TV or Android TV devices. We do not know if either will stand the full test of time but would recommend that if you could start with either the best way to go has got to be Philo with a bullet. Even if you start from scratch you can get all of the equipment needed at minimum for one TV for less than $40.00 with a DVR function included while one Orby DVR on one screen will cost $200.00. Even if one chose to get 4 fire sticks it would cost say $160.00. Still $40.00 less than 1 Orby DVR.
If someone lives in a place where they cannot access the Internet and wants a live TV solution that does not require a credit check, has a few hundred extra dollars to blow then Orby could seem like a life saver. But we do not expect that there is a large base of people for which those are the circumstances. And we never even talked about signal loss during rain storms.
---
Trending Now
You may also like