---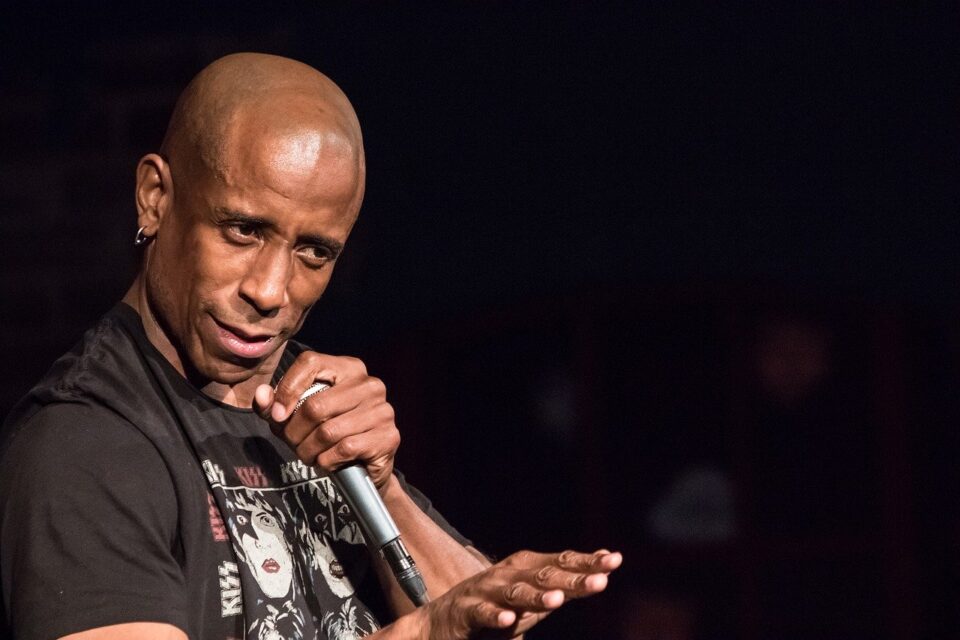 Want to make yourself feel better? Believe it or not it is scientifically proven that smiling and laughing makes you feel better, unless you have a bad cough that gets brought on by laughing. In that case avoid this list. While laughter is not the best medicine when you have a curable disease, it can certainly help us through troubled times and make us feel better while we cope. And there is a lot of coping happening right now. The Streaming Advisor has put together a listing of great sources for Stand-Up comedy online. While we all have our favorite go-to sitcoms Stand-Up comedy is an art form of personal connection and shared life experiences that makes us laugh at ourselves and with each other. Take a look at our list of both free and paid options and let us know if there are any treasure troves we missed.
Free Sites and Apps
YouTube 
Comedy Central Stand-Up:
Comedy Central Stand-up is a YouTube Channel from the cable channel Comedy Central. The channel features full standup specials and a number of shorter clips of comedians to take your mind off the day and get in a laugh. The YouTube channel from the network with Comedy in its name is certain to deliver.
XUMO
Comedy Dynamics
XUMO is a somewhat lesser known service that is finding its way into more and more smart TV's and streaming platforms. It is an ad-supported service that has content from a number of places. It's best source for stand-up comedy is from Comedy Dynamics. Comedy Dynamics has a collection of comedy specials and documentaries that rotates but with over 60 roll length comedy specials this should be a great place to explore. You can watch the curated comedy dynamics channel or dive in to it's on-demand menu to enjoy a big menu of funny.
Pluto TV
Stand up comedy
Pluto TV delivers both on-demand and curated live TV. It's Stand up comedy section features nearly 100 different comedy specials to get those happy thoughts going. Many well over an hour of uninterrupted frivolity.
Stand Up TV
Stand-Up TV is a rotation of comedy greats 24-7. You don't know what's next but that's the point just lean back and laugh. Its set up like a traditional TV channel meaning you just turn it on and let the programming come to you.
The Comedy Central standup Channel
Much like the YouTube channel of the same name the Pluto TV channel curates stand up comedy specials and clips and puts them together short attention span theater style. Again this is not your local improv company. The biggest names in comedy got their start on Comedy Central back when it was know as The Comedy Channel and its competitor HA, which was later bought out in a merger.
Tubi TV
Tubi TV has over 300 free full length stand up comedy specials and stand up comedy shows featuring numerous comedians giving it their all in short sets, so only their best stuff. This is hours and hours of comedy gold.
Paid Options
Netflix
Netflix is the new can't miss location for Comedy acts replacing HBO in the hearts and minds of the current generation of stand up comedy fans. The service has hundreds of comedy specials from both archived sources and original productions. Despite what their promotional campaign might have said, Netflix is no Joke when it comes to delivering stand-up comedy.
Amazon Prime Video
Amazon does not make it as easy as some which is a shame because there is a lot of great material on Amazon. Just go to the search and look for Stand Up Comedy and the category will populate with tons of great specials as well as series from the 1980s-1990s featuring sets from legends when they were up and coming stars.
HBO Now/HBO Go
HBO was once the precipice of Standup Comedy. It was where legends lived and where they started. HBO has a giant library of some of the funniest comedians ever. Some are featured one hour specials while others are earlier breaks like the HBO Comedy Half Hour or the legendary One Night Stand.
TV Everywhere
Comedy Central App
Considering the number of options highlighted earlier based on content from Comedy Central it should be no surprise that one of the best places to find great stand up content is Comedy Central's TV everywhere app. But If you want to get the most of this app you are must sign in with a provider. TV Everywhere apps require users to authenticate (choose their pay TV service and sign in to their respective websites).
That does not mean that you have to be a cable subscriber to jump in. Click more providers to see a searchable list of possible partners. Cable replacement partners include Philo and Fubo TV are both partners that allow users to sign in and stream away. One big treasure trove us the Comedy Central Presents library with 15 season of The Stand Up Show featuring a whose who of popular comedians and amazingly funny people who either didn't make it or left us too soon.
The app also features a show called "The Half Hour" its tagline is guess how long each show lasts? Ha. It too is a series of up and coming comedians sharing their wares. There are full length specials and other series including a John Oliver helmed stage show.
There you go friends. Tune in, Stream On and smile.
---
Trending Now