In Field Of Dreams, James Earl Jones's Terrence Man tells us that America has been "erased like a blackboard, rebuilt and erased again. But baseball has marked the time. It reminds of us of all that once was good and it could be again." That poetry gives the game a magical and important feel. And Baseball fans believe in that magic and do not want to lose their connection to it just because they don't want to pay too much to watch TV. The landscape for Major League Baseball is changing rapidly meaning this section may need regular updates. But there are some surefire ways to see baseball without cable and we will explore them here.
MLB TV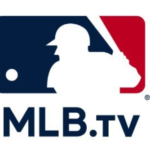 MLB TV is one of the oldest streaming options in professional sports. The service began as a computer-based way to watch teams from outside of one's media market from the comfort of home. The service is like others in the professional sports world.
It is great for fans of a team who live outside of its primary city but tough on those who do. New York Yankees fans in NC can watch all of the team's contests as long as they are not part of a national broadcast. But those same fans may not be able to watch the Baltimore Orioles. It does include the Atlanta Braves.
The service works like that in all markets. Milwaukee can not see the Brewers, Chicago can not see the Cubs etc. But Cubs fans in California can.
This is all because of local TV rights. The streaming option is primarily a paid service but those who have the app and a username can watch one free game per day without any subscription at all. You just don't have any guarantee as to which game it will be. But in reality that makes the option no different from ESPN or Fox. Either way, it lets users kick back and watch a game. For those who choose to subscribe there is a tool on the website that will show you which teams you can't watch before you sign up.
MLB.TV has options for both fans who want to access the entire major Leage and for fans who want to subscribe to see one specific team. The prices jump around a lot as the season grinds through the summer and fall meaning its tough to nail down a "this is the price" statement. But as of this writing users can sign up to follow all allowable teams for $24.99 per month or one team for $19.99. If you are just a general basball fan or live outside your team's area this is a great setup.
Antena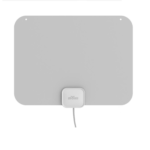 Baseball still comes on free TV. The MLB has broadcast deals with FOX Sports which put 50 games on broadcast TV during the 2023 season.
That's a hefty portion of free baseball. Often multiple games are  slated for the same day and now and hen at the same time.
In that case which game is seen is based on the market where a person lives. So unlike the MLB TV service you get a better chance to see the most local team in that scenario.
While more of the Major League Baseball season is on cable channels the games available over the air will prevent baseball fans from having to feel disconnected to the sport. And it will only cost the one time price of an antenna.
Apple TV+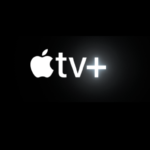 Apple has gotten into the sports streaming world with its own weekly baseball offering exclusive to subscribers of its innexpensive streaming option. The Apple TV+ service is not primarily a sports streamer but along with its slate of original programming users also get a Friday Night Baseball game out of the package.
Apple TV+ currently costs $6.99 per month but is also available free to those who buy new Apple devices from computers and tablets to phones and Apple TV set top boxes. So if you are looking for some new tech to go along with your cable free lifestyle it may turn out to be a win win. The good news though is that after years of being creepily walled off, Apple is now making many of its services available to users on other platforms.
In order to access Apple TV+ users must have a smart TV or streaming device that provides the app. Those platforms include Roku, Google TV Devices, Fire TV, Apple TV, Samsung Smart TV's. LG Smart TV's, Vizio Smart TV's, XBOX, PlayStation and XUMO TVs.
ESPN+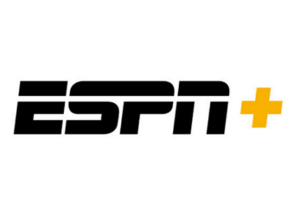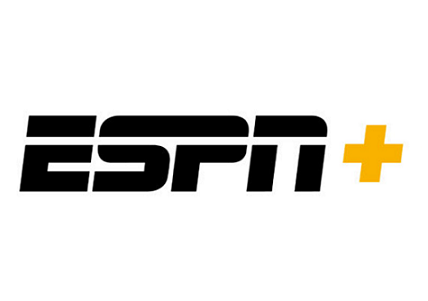 Don't get fooled now. ESPN+ is not simply a way to get ESPN without paying for a large bundled service. It is an app from ESPN that streams contests that are not already on the main ESPN networks. At the moment ESPN+ costs $9.99 per month or $99.99 for those willing to pay ahead of time. The service can also be bundled with Disney+ and Hulu for a discount on all three services. And if one or both of those other services is part of your cord-cutting plan it is worth it to look into that.
That being said there are a lot of baseball games that are not slated as ESPN national TV games every season meaning that for a small monthly fee users can watch baseball all week without paying big time cable prices.
In order to access ESPN+ you will need either a smart TV that offers the app or one of the devices, mobile or attached to a TV, that offers the service. Smart TV brands that offer the ESPN+ app include Samsung, XClass/XUMO TV, Roku, Fire TV, Apple TV, Google TV, IOS, Android and via a computer.
Peacock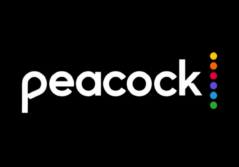 Peacock is a growing streaming service backed by NBC and Comcast that provides general entertainment with a healthy dose of sports on top. In the MLB category, the service is home to the first televised game of the day on Saturday.
Users can get access to Peacock at two price plans. $5.99 per month and $59.99 for an annual plan. There is another plan that provides Peacock's on-demand streaming services commercial free as well as a live feed of NBC for $9.99. But for the purposes of the baseball games it can be had with the intro plan.
Peacock's general entertainment includes exclusive streaming runs of Universal Pictures releases, WWE live premium events, exclusive streaming for SNL and many other NBC Universal programs, The WWE library, and Peacock Originals.
It also includes other sports action like college football via NBC's deal with Notre Dame and the new Big 10 Saturday Night package along with the NFL Sunday Night Football.
Premium Cable Replacement Options
If you have a bigger budget or a major need to be able to access as many games as possible you will find that having a streaming service that provides access to channels like ESPN, FS1 and Regional Sports networks such as Bally Sports, make the entire process easy. Service options include Sling TV, Hulu With Live TV, and YouTube TV which will give users access to TBS, ESPN, ESPN2, The MLB Network, and FS1. In the case of Hulu With Live TV, and YouTube TV users also get access to Fox's main broadcast station. Fubo TV another premium cable replacement offers ESPN, ESPN2, The MLB Network, FS1, and Fox's broadcast network along with the vast majority of regional sports networks as well. These options provide users with a more cable-like feel than any of the others listed but also come with a more cable-like price. Prices vary depending on promotional packages but range as low as $45.00 for the necessary Sling TV combined package to close to $74.99 for Fubo TV. To be fair though in all reality the cost of any of these services is far less than a cable package for any customer not in the intro pricing.