Acorn TV's Fall 2018 slate features must-see new dramas and returning favorites. North America's largest streaming service specializing in British and international television will feature the U.S. premieres of more Acorn TV Originals, including its first sole commission with Agatha Raisin, Series 2 starring Ashley Jensen (Catastrophe, Ugly Betty) and co-producing Irish comedy Finding Joy from Amy Huberman; as well as BAFTA Award-nominated Welsh drama Bang, fun travelogue Vintage Roads Great and Small, BBC documentary Young, Gifted and Classical, and Swedish crime drama A Simple Heist; plus new seasons of Acorn TV favorites Guy Pearce's return Jack Irish (TRAILER), Ackley Bridge (TRAILER), The Heart Guy, The Brokenwood Mysteries, and the series finale of addictive period drama A Place to Call Home.
Monday, Sept. 10th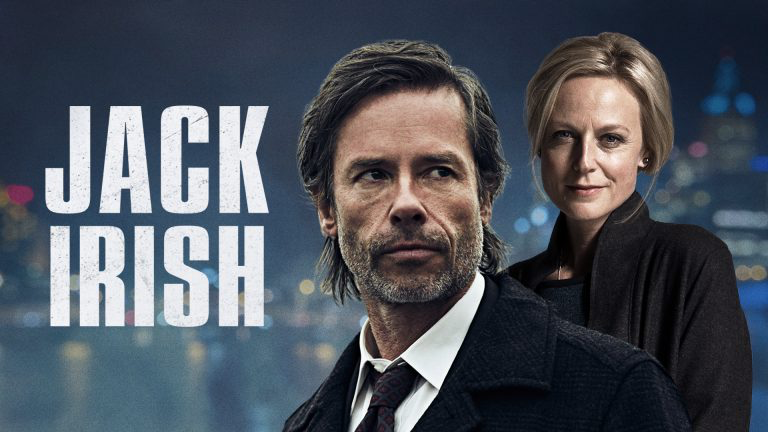 JACK IRISH, Season 2 (Exclusive US/Canada Premiere, TRAILER)
"Terrific… sharp and witty and clever" – THE NEW YORK TIMES
"Tight, taut, high-powered viewing… highly addictive" –The Guardian
"Terrific… a perfectly imperfect hero whose company you'll relish… with romance, exotic suspense and dry wit, Jack's the whole package." -TV Guide
Popular film and Emmy-winning tv star Guy Pearce (Iron Man 3, Memento, When We Rise, Mildred Pierce, The King's Speech) returns again to his Aussie roots as the late Peter Temple's antihero in a new six-part thriller. Jack stumbles into the world of manipulative Pharmaceutical companies, corrupt educational institutions aimed at international students and fatal clinical trials. The apparent suicide of a foreign student triggers a chain of events that will see Jack risking his life to uncover the truth. Season 2 features returning favorites Marta Dusseldorp (A Place to Call Home, Janet King), Roy Billing, and Aaron Pedersen (Mystery Road). (6 EPS)
Mon., Sept. 24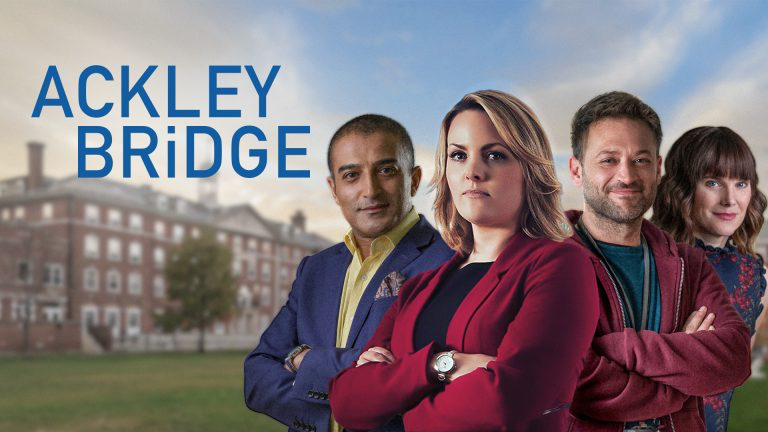 ACKLEY BRIDGE, Series 2 (Exclusive U.S./Canada Premiere, TRAILER)
"Humorous, mischievous… an assured, cleverly cinematic school comedy drama" –The Australian
From the creators of the BAFTA Best Drama Winner Shameless and BAFTA Best Miniseries winner National Treasure comes the return of school-based British drama.
Set in a 50/50 multicultural school in West Yorkshire, Ackley Bridge offers a character-driven, gritty, funny, truthful, and mischievous angle into the daily drama of the teachers, teenagers and families whose lives and cultures collide in a fictional 21st century Northern town.
(12 EPS) Wed., Oct. 3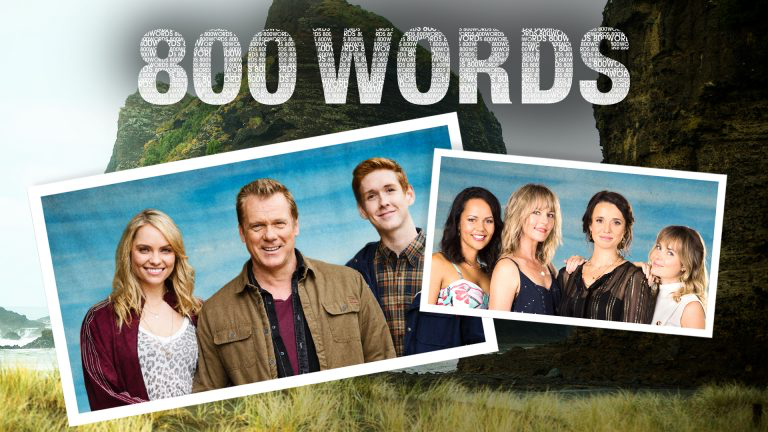 800 WORDS, Season 3 Finale (Exclusive U.S./Canada Premiere, TRAILER)
*Next Day Premiere follows New Zealand broadcast
"The Best Show You're Not Watching" –Inquisitr
The season finale of Season 3 of this hugely popular and award-winning New Zealand family drama.
Logie winner Erik Thomson (Packed to the Rafters, The Code) returns as George Turner, a man making a home for himself and his
family in a beautiful and quirky New Zealand coastal town.
Mon., Oct. 8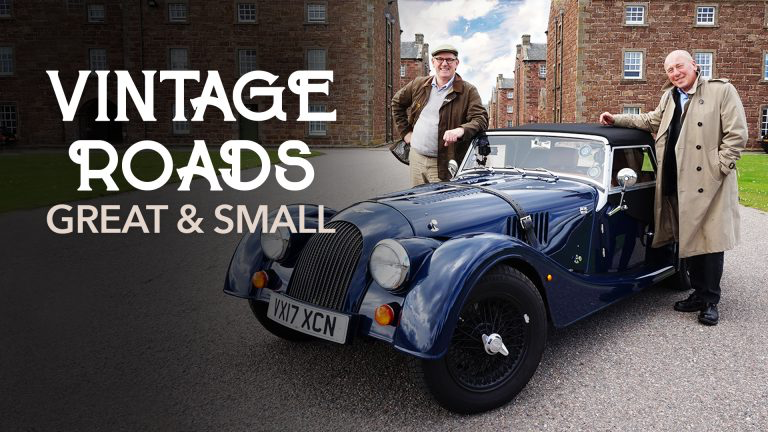 VINTAGE ROADS GREAT & SMALL (U.S. Premiere, Travel Doc)
One of Britain's most popular television pairings, Christopher Timothy (EastEnders) and Peter Davison (Doctor Who), famed for their roles in All Creatures Great and Small, go back to the 1930s to relive the Golden Age of Motoring.
Getting behind the wheel of the 1936 designed Morgan 4/4, they set out on a series of road trips along some of Britain's most beautiful vintage roads.
Taking inspiration from old travel guides of the day and travelling the most iconic sights of the regions, they experience the thrills of the era when Britain first fell in love with the motor car and when the open road was a gateway to adventure and exploration.
(3 EPS) Mon., Oct. 15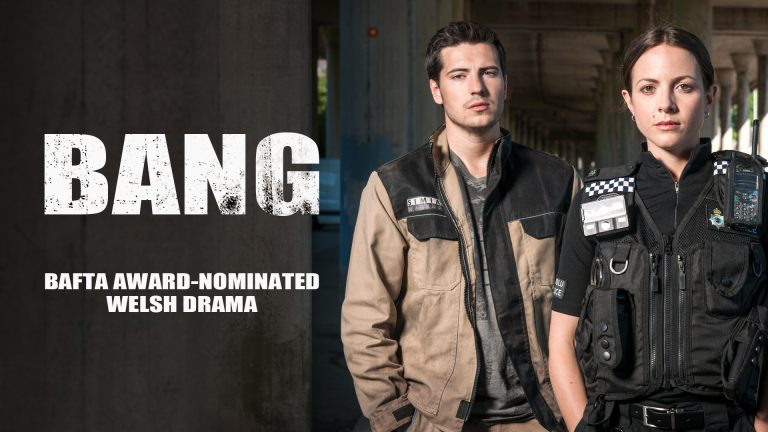 BANG, Series 1 (Exclusive U.S./Canada Premiere)
*Nominated for Five BAFTA Cymru Awards including Television Drama and Writing
Following in the acclaimed footsteps of Keeping Faith and Hidden, Bang is a Welsh crime drama about blood, love and human relationships from BAFTA award-winning writer Roger Williams. Set in the steel town of Port Talbot, loner Sam has his life transformed when he comes into possession of a gun and starts to break the law.
His ambitious policewoman sister Gina is paid to uphold it and makes it her mission to find the owner of the weapon.
The family saga plays out against an inquiry into the shooting of a local businessman that raises questions for Sam and Gina about their father's murder when they were young children.
(8 EPS) Mon., Oct. 22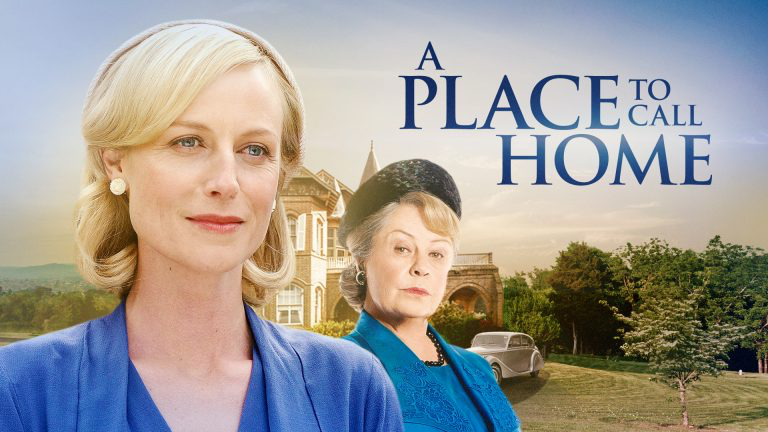 A PLACE TO CALL HOME, Season 6: The Final Chapter (Exclusive U.S. Premiere, TRAILER)
**Series Finale
After six critically-acclaimed seasons, the addictive Aussie period drama comes to a satisfying end.
Mon., Nov. 5
A SIMPLE HEIST, Series 1 (Enkelstöten, U.S. Premiere, Foreign-Language)
New six-part Swedish crime drama about a doctor and a teacher approaching retirement who decide to secure their futures by doing something drastic; robbing a bank. Jenny Bengtsson is a teacher living in Kalmar, Sweden, struggling to stay afloat during her divorce. Her best friend, Doctor Cecilia Stensson, has financial problems after failed investments in the stock market. Every day they're forced to take crap from students, parents, patients and bosses who all expect them to give more than they're able to. They're tired of women always being the ones stuck between family and career and constantly having to struggle to make ends meet. When they both realize that the future is anything other than bright, they decide to do something drastic, insane actually – to rob the main branch of the Stockholm Bank. From Oscar-nominated producers FLX, The Simple Heisttells the story that leads up to the crazy decision to rob a bank, the preparations, the heist itself and the aftermath: does the money solve all their problems or do they just get new ones? How are they supposed to drive a getaway car with a drunk teenager in the backseat? What's the best way to commit breaking-and-entering when you have your grandkids with you? And how do you poison an entire biker gang? (6 EPS)
Mon., Nov. 12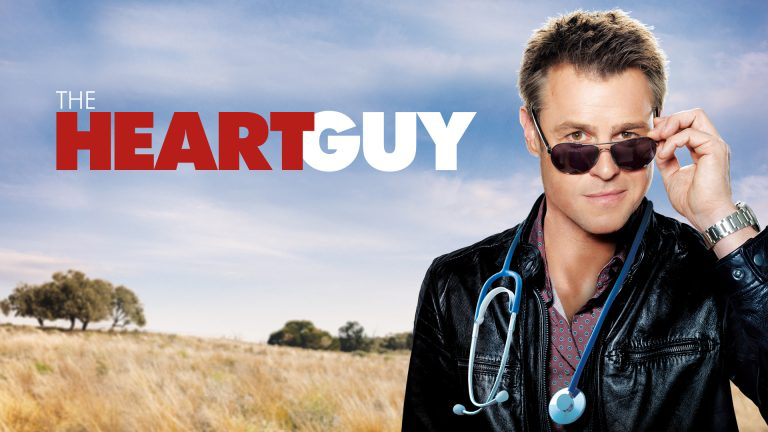 THE HEART GUY, Series 3 (Exclusive U.S./Canada Premiere)
"A satisfying, funny and touching redemption fable…This Heart Guy is a heartthrob for sure, and the show's another fine and entertaining discovery by Acorn." –TV Guide
Acorn TV's must-see Aussie medical dramedy returns.
Called Doctor Doctor in Australia and akin to an Aussie Doc Martin with its fish-out-of-water premise and eccentric characters.
The series follows a charming and genius doctor (Rodger Corser, Glitch, The Doctor Blake Mysteries) forced to return to his hometown and become a local doctor after his personal life spins out of control.
(10 EPS) November TBD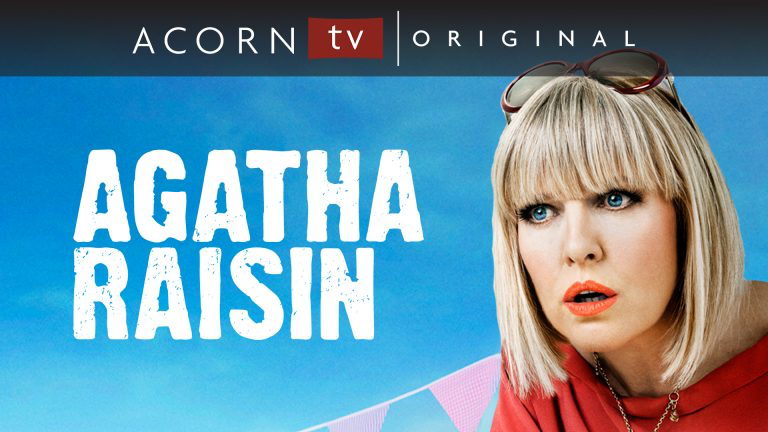 AGATHA RAISIN and the Wizard of Evesham (Movie 1 of 3) (Acorn TV Original Series)
*WORLD PREMIERE
*Acorn TV's first sole commission
"My favorite show of the summer…comic mystery with delightful Ashley Jensen" –The New York Times
Emmy®-nominated actress Ashley Jensen (Catastrophe, Extras, Ugly Betty) returns in the adaptations of MC Beaton's best-selling novels.
The series follows a London PR whizz turned amateur sleuth, who becomes entangled in mischief, mayhem, and murder when she opts for early retirement in the country. The first TV movie of three in production follows the 2016 pilot and 8-episode Series 1. (TV Movie) December TBD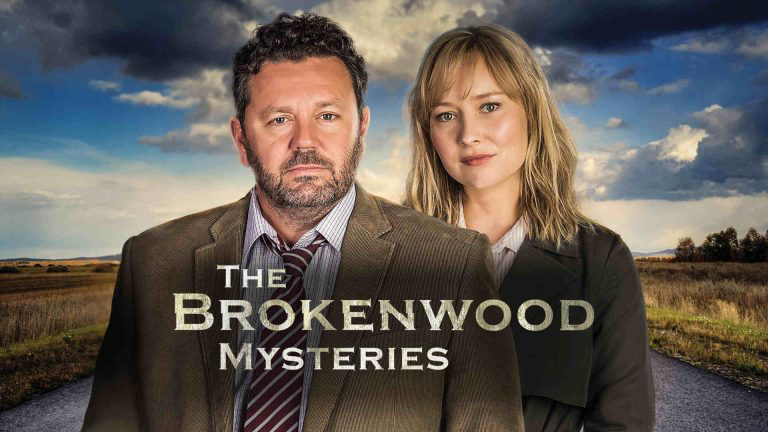 THE BROKENWOOD MYSTERIES, Series 5 (Exclusive US/Canada Premiere)
"Must-see TV…Awesome… Mike Shepherd is an immensely likable guy…Easygoing, intelligent, and depending on the situation, funny or downright witty." –British TV Place
Acorn TV's New Zealand detective series is filmed amid the beautiful landscape of New Zealand's North Island.
It returns with four feature-length, standalone mysteries featuring compelling characters, dry humor, and piquant wit.
After transferring from a big city to the small town of Brokenwood, Detective Senior Sergeant Mike Shepherd (Neill Rea, Go Girls) works cases alongside methodical young assistant, Detective Kristin Sims (Fern Sutherland, The Almighty Johnsons).
(4 TV Movies)
YOUNG, GIFTED & CLASSICAL: The Making of a Maestro (Exclusive U.S. Premiere, BBC documentary)
Sheku Kanneh-Mason made history in 2016 when he became the first black winner of the BBC Young Musician competition. Sheku has six musically gifted siblings and this film explores their extraordinary talents and issues of diversity in classical music. The BBC documentary follows Sheku and his brothers and sisters and examine the sacrifices that parents Stuart and Kadie make in order to support their children in pursuing their musical dreams. Told through the prism of family life we get an understanding of what it is that drives this family to be the best musicians they can be. At the heart of the story is 17-year-old Sheku, and we see him coming to terms with his Young Musician win and the pressures and opportunities it brings. His life is changing dramatically as he now has to learn to deal with the challenges of becoming a world-renowned cellist. He gets advice from those who have trodden this path already, including international violinist Nicola Benedetti and renowned cellist Julian Lloyd Webber, discovering what it takes to be a famous international solo musician. The documentary culminates with Sheku's biggest performance to date, playing at the world-famous Royal Festival Hall in London, with Britain's first all-black and ethnic minority orchestra, Chineke!. As the preparations for this ground-breaking concert begin, the film explores what it means to be a young, black, classical musician in today's society. (1 EPS)
Mon., Oct. 29:
FINDING JOY (Exclusive U.S./Canada Premiere, Acorn TV Original Series)
New Irish comedy created, written and starring Irish Film & TV Academy winner Amy Huberman (Striking Out, The Clinic). The six-part comedy series follows a single woman, Joy, after a painful breakup who looks for happiness in all the wrong places. Finding Joy is a warm, irreverent show with a lot of heart and laughs as Joy struggles with life, her friends and her world. (6 EPS)
Called a "glorious streaming service… an essential must-have" (The Hollywood Reporter) and featuring "the most robust, reliable selection of European, British, Canadian and Australian shows" (The New York Times), Acorn TV continues to curate the very best in international television with a deep library of mysteries, dramas, and comedies without commercials. Acorn TV is available via Comcast, Roku, Apple TV, iOS, Chromecast, Android, Amazon Fire, Amazon Add-on, among many other devices and offers a free trial and thereafter is just $4.99/month or $49.99/year.