So Amazon has changed the name of its streaming video service to Amazon Prime nearly all devices. Why did it do this? It should be obvious. It wants to make sure that every time someone talks about streaming video options they will also say Amazon Prime. Why is that important? Because it will remind people of the paid perk package that includes free shipping and other things. It's called Amazon Prime.
Where can you find the Amazon Prime App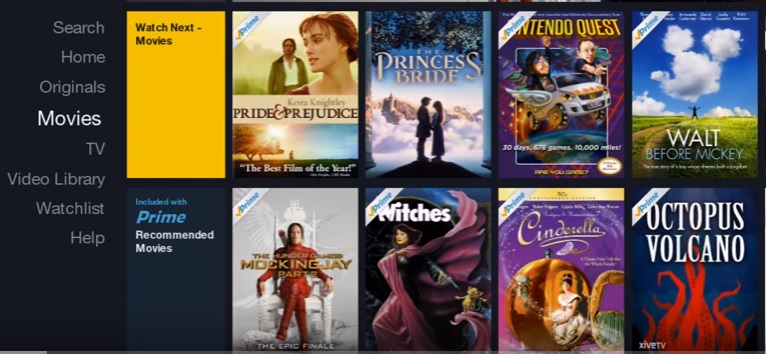 The Prime app, which is available across multiple streaming platforms has been transformed into a hybrid app/banner add on every device that supports it.  This is a company that knows from its metrics that Prime customers shop at its website more than non-prime customers. The company builds signing up for Prime into the setup for its Fire TV streaming devices. Despite the investments it has made in streaming, for the e-tailer, its video app and even the Fire TV itself is very much about getting people to buy into its bread and butter mission of being the worlds biggest retailer.
Low cost equipment for High adoption rates
This is why Amazon sells its equipment at almost no profit. The streaming devices and Kindle Fire Tablets are meant to put a store in your hands where you sign up for video services and shop. I would not be the slightest bit surprised if Amazon put a shopping tab on their video app, at least for things that someone buys regularly.
Kudos to the retailer and its marketing team on this move. It will probably work out a lot better than if Vudu changed its name to Walmart. Did you know Vudu was owned by Walmart? The truth is that most people don't mind letting Amazon into their homes because the company makes our lives easier with one-click shopping and such. My family has used Prime for years both because of the shipping and because of the perks it gives my wife and daughter when it comes to e-books. So this is hardly a post to attack the company. But not to acknowledge what is happening would be negligent.