---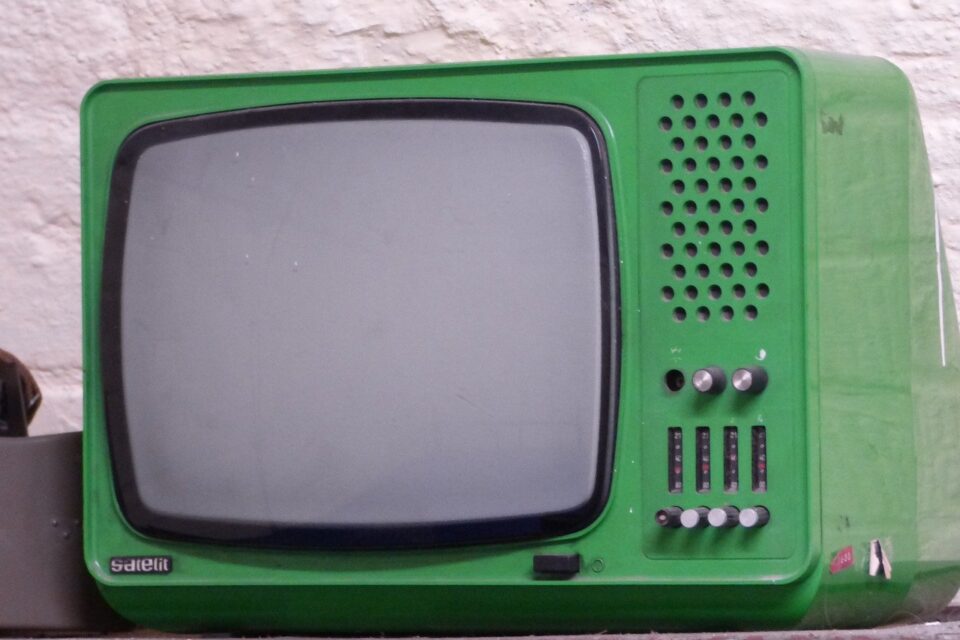 Facebook watch, the streaming side of the social media business has a new slate of programming to check out next week. Take a look at what is out there below.

Monday, November 15
STEVE on Watch
6am PT / 9am ET
All-New Episode: Senior Couple Shows Off Sexy Dance Moves!
Senior couple Celina Fajardo and Filberto Padron know how to get down! After going viral on social media for their dancing videos, the charismatic pair opens up about maintaining their youth through their shared passion before showing off their sexy moves for Steve Harvey!
Peace of Mind with Taraji 
9am PT / 12 pm ET
All-New Episode: 50 Million Followers and Social Anxiety with Bretman Rock
While most of us don't think twice about things like going to the grocery store, for people living with social anxiety disorder, those little everyday things can become terrifying. Social media star Bretman Rock shares his experience with social anxiety and how he has learned to manage it. Then, an investment broker reveals how her social anxiety has affected so many areas of her life. And licensed therapist, Minaa B. offers tools to help whether you suffer from social anxiety yourself or are trying to help a loved one who might be struggling from it.
Tuesday, November 16
STEVE on Watch
4am PT / 7am ET
All-New Episode: Earth, Wind & Fire Praises 9-Year-Old Music Prodigy!
Only 9 years old, Ellen Alaverdyan has serious skills on the bass! The talented youngster performs for the audience after dishing to Steve Harvey about her soulful influences. She also gets an incredible surprise from two of her biggest inspirations: music icons Bootsy Collins and Earth, Wind & Fire!
Face to Face with Becky G
9am PT / 12pm ET
All-New Episode: Becky G & Tinashe: Being Boss Women
Becky G & multi-platinum R&B disrupter Tinashe talk about how female artists (especially artists of color) need to fight 2x as hard to have the careers that they deserve. By taking control of her own career, Tinashe was empowered to become her own Boss Woman. These two powerful artists share their personal journeys, battles, and triumphs to becoming the BOSSES they are today and doing it on their own terms.
Wednesday, November 17
STEVE on Watch
6am PT / 9am ET
All-New Episode: Harvard Student Donates $40K Scholarship to Classmates in Need!
Verda Annan has a spirit of generosity! After receiving a full ride to Harvard University, the college freshman reflects on her selfless decision to donate a $40,000 scholarship to other classmates in need. Plus, Steve Harvey rewards the 18-year-old's kindness with a brand-new car!
Red Table Talk 
9am PT / 12pm ET
All-New Episode: Will Brings Serena and Venus to The Red Table
Will Smith is taking over the Table for an exclusive conversation with two of the greatest athletes ever – Serena and Venus Williams – about their critically-acclaimed new film, King Richard. It's a revealing discussion about lessons, losses, wisdom and wins, plus a few star-studded surprises! Later, the tennis phenoms are joined by their mother and sisters for their very first appearance as a family.
Thursday, November 18
Red Table Talk: The Estefans
9am PT / 12pm ET
All-New Episode: Secrets to Long Lasting Love
Two wildly different marriages are explored: one open, one monogamous. For the first time, Gloria and Emilio share their epic love story while Younger star Nico Tortorella and their spouse Bethany Meyer reveal how they navigate their polyamorous marriage and break down their relationship from a modern, non-binary, sexually fluid, point of view. It's an unexpected look at what it means to be married today.
---
Trending Now