---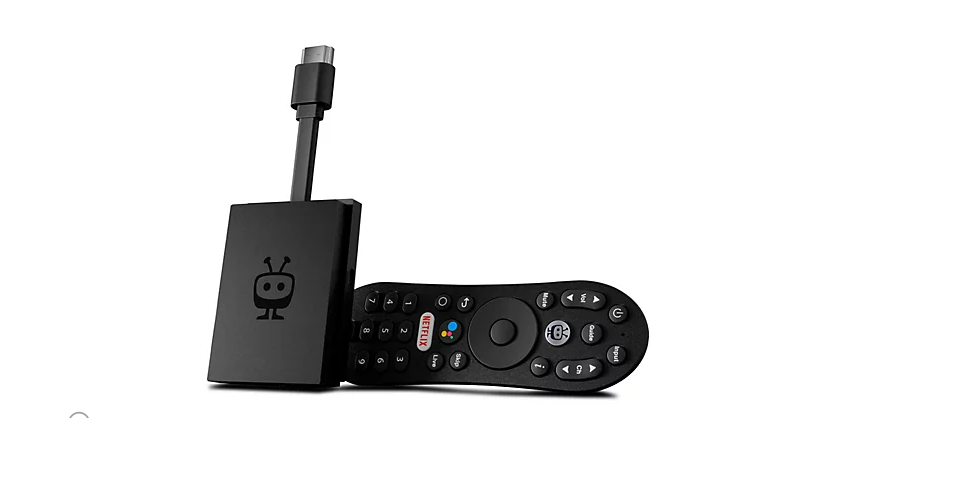 The TiVo Stream 4k  dongle hit the scene in 2020 after what we did not realize would be the last CES for the forcible future. The system came with a promise to cull together shows and movies from multiple services into common categories. The device does just that rather well once the user has signed into the multiple services that are preprogrammed into the device.
There are 16 free and or subscription services built into the mix and they are all aggregated together so that they can be loaded as options for movies and TV shows assigned to custom categories within basic genres. Let me explain. The system is set up almost like a stand-alone video service. Think Netflix or Hulu. They don't just have a Movie section, they have a sci-fi section, Kids, Documentary  etc.  That is what TiVo Stream 4k  does. And within a said section like Sci-fi it will break things down like buddy flicks, Sci-Fi Comedy, Space Adventures etc. And within those categories, there will be choices from multiple streaming services all in the same rows. The idea is that it allows users to find things to watch without having to search through all of their services. It saves time and pulls it all together.
Something like this could be a perfect solution to the so much to see but too much to search for problem that streaming has given us. And it almost does it. But there is a glaring weakness. The sources are limited. For instance, free streaming service Tubi is included in the mix but equally abundant Crackle is not. Neither is its corporate cousin Popcorn Flicks. There are a number of free services and subscription services not built into the system. And at issue is that while those apps are available through the Google Play Store, they still can't be added to the mix. So in other words, you will still have to search apps individually to see everything available. Now it is more than reasonable to imagine that one could find an entertaining option when presented with everything available from Netflix, Hulu, Amazon Prime, Disney+, Peacock and Paramount+ and even Vudu's free selections. But the principle that the Stream 4K totally solves the problem is out the window.
Another thing that Stream 4k almost does perfectly is integrating live streaming with the old-fashioned feel of remote control. There is something fun and certainly familiar that we associate with channel surfing. It was never efficient but gave us a chance to engage our primal hunter-gatherer instincts in the modern age. Stream 4k debuted with Sling TV built into its live guide and lets users click up and down through their choices as well as search for programming through a traditional program grid. But unlike other services the program grid is all or nothing. Sling TV works great in the channel surfing mode, but the feel of the grid is actually far less convenient than the native Sling TV app. This is because users can not find programming based on subject/genre. The actual Sling TV app allows users to specify and search categories like "News" or "Sports". But on the Stream 4K The channels appear blocked together in like families but not in a way that allows users to zero in on anything. It's all scrolling. Even stranger, the system does not actually display all of the channels available via the streaming service. This is a very weird problem. Even if you pay for the movie/premium tier and receive Showtime, Showtime's numerous channels do not populate in the Sling tv block of channels on the Stream 4K  guide. They are still available via the actual Sling TV app, but it defeats the purpose of the universal app to jump in and out of multiple apps.
Showtime is totally frozen out
Upon exploring this issue further we uncovered another huge quirk. While Sling TV is built into the Stream 4K services meant for use in the collective search, movies on Showtime are not even reflected as being available via Sling TV when they are specifically searched for. In this example, we searched for "The Last Of The Mohicans". The 1992 film is absolutely available on Showtime on-demand within the Sling TV app. But a search for the title within the Stream 4K app only provides the user with choices to rent the movie from Amazon and Vudu. That is very strange.
The rest of the guide features sections from Pluto TV, Tivo+ (powered by XUMO), and Locast, the streaming option for local OTA channels. Locast will only be available for those who live in areas serviced by the option.
The sections again are all-or-nothing choices. There are hundreds of options between Pluto TV and TIVO+ but again, like with the Sling TV example, there is no way to specify the type of programming you are looking for. So while Pluto TV has comedy, News, sports and other categories users are simply invited to click through options.
This whole thing has a weird effect. It gives users the choices that are available due to the explosion of free and premium streaming. But at the same time ties them in to the old channel surfing model whether they want to surf or not.
Great Controller
This is not to say that the system does not have some real plusses. The remote, which is based on the TiVo Remotes used for years on the company's popular DVR's might be the best streaming device remote on the market. It provides access to voice controls through Google, A simple directional button with a universal OK button in the middle, volume control and as mentioned earlier a channel up and down button for the traditional channel surfing. There is also a power button to turn the TV on and off (once it is programmed) a traditional (for streaming devices) back button a Netflix quick launch button and unlike any other mainstream device on the market a number pad. This makes typing codes so much easier. If only the numbers could be programmed to launch apps. There are buttons that allow a user to easily jump from the Android TV screen and the TiVo Stream 4K app as well, which is very necessary if one wants to jump into the basic Android TV settings and tweak things.
Open Secret
This is really an Android TV device with a TiVo branded app that launches on boot. The operating system is Android TV through and through. While it may look like the TiVo boxes at first glance one will notice in the settings area for the device itself that TiVo Stream 4K is in fact listed as an app just like Netflix or Crackle. Technically you could probably download the TiVo app onto other Android TV devices and do the same thing. This is actually one of the coolest things about Android TV as a platform is that it can allow a partner to develop an app that sort of takes the place of the official home screen without requiring a brand to build its own operating system. It does a similar thing with the AirTV Mini player built to highlight Sling TV.
No DVR Integration
TiVo popularized the DVR. Yet there is no way to access a DVR in the TiVo app. Not even a way to access an existing TiVo DVR. If one launches a program on Sling TV they can record it via Sling TV because once a selection is made the user is brought into a individual apps environment. But that is not a universal system. Maybe we are asking for too much, but when you see a traditional searchable program grid it comes with expectations. Especially from a company that sort of became the face of DVR for a generation.
Biggest Failings
This is probably by design and by contract, but having Sling TV be the only service that is built into the guide the Stream 4K misses out on the chance to be a universal solution for cord cutters. It feels like we are inches from the perfect plug and play device that would easily allow people who don't really want to learn how to navigate 10 things just to watch TV. If Sling TV were the only live streaming service on the market this would not be an issue. But there are many. YouTube TV, fubo TV, Hulu With Live TV and YouTube TV to name the major players. There are others with more limited selections. If the TiVo guide were there as a catch all for which ever service you so chose to pay for it would be brilliant. It would be so nice if when you set it up the device said "You have Hulu with Live TV great press guide and you will see the entire lineup from Hulu". What this does is limit one of its best features to less than 1 fourth of all of the people who subscribe to live TV streaming services. There may be no way around that issue at the moment. But if this is a system with a future it should be addressed to prevent it from being a purely niche product. TiVo has implied that plans to continue to develop the product and even looks to integrate it with smart TV's.
The limited number of streaming services available for its meta search is also a disappointment. Apps like Just Watch, which can be added to any Android TV device are far more expansive in their searchable apps. While it is not unreasonable to expect one to find something to enjoy among the big players built in, it is still limited compared to the scope of what is available. There are other products with far more expansive meta searches. And the strange case of Showtime/Sling TV not returning in searches is confounding. It is still one of the major premium movie and TV services in the country. Its ViacomCBS siblings Pluto TV and Paramount+ are built right in. Why not Showtime?
The Program Grid could be much more customizable. Users should be able to pick and choose what is available in the guide populated by multiple services. Maybe there is a favorite channel from Pluto TV that one wants with movie selections like a westerns channel or Riff Tracks. But it is instead set up so that Pluto is its own neighborhood, TiVo Pluss is its own neighborhood and so-on. The closest thing to this ability is that users can create a favorite channels list. But the failing is that none of the available services has all of its actual channels listed. So it is a favorites list made up of what ever grab bag options TiVo provided.
In the end you get a very slickly designed system that feels like an echo from another era of TV that almost brings it into a new one. But instead it just misses. With the Google Play Store and Android TV's more open nature there is hardly a limit to what you can do with the system. But that is the case with any Android TV system whether they are sold with a TiVo app built in or not. This is a product with so much promise, like one of those jump through the roof athletes in the NBA draft. But like a pure athlete who can not pass or hit free throws, the package is incomplete. It is ironically not even the perfect device for someone who uses Sling TV due to its limited guide functions. As an Android TV system it performs just fine. And the meta categories are great. Seeing sci-fi movies from Netflix and Tubi in the same place is very helpful considering that Netflix does not often allow itself to be integrated that way (see Apple TV). But its inefficiencies cause it to miss the mark.
Not by much, but a few steps.
---
Trending Now