See Where to whatch your favorite cable channels for less: Suppose TV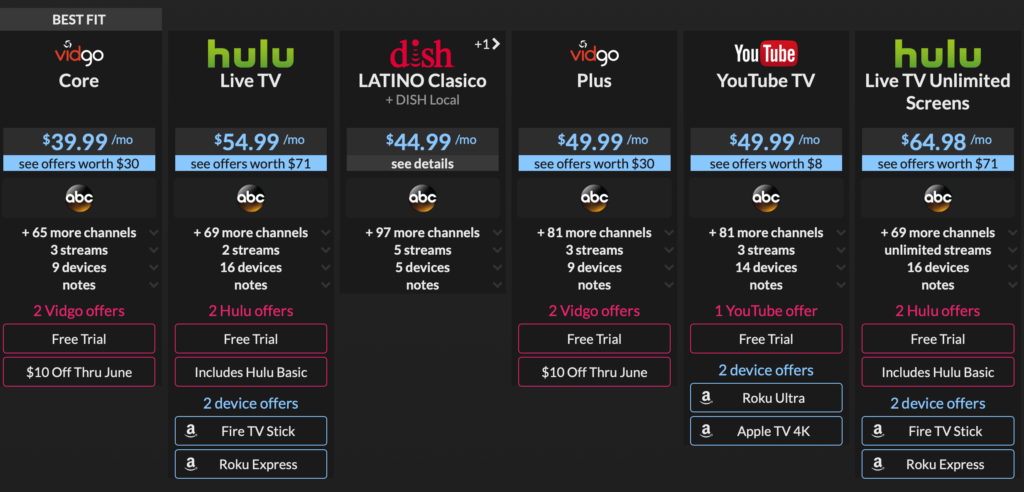 The Cord Cutter Toolbox is a selection of web resources that will help cord cutters like you find out where to watch the content you want to see, how well an antenna will work in your area and even find out which cable replacement services provide the channels that your household desires. There is also a tool to find out what is playing on specific streaming services.
Suppose TV is an interactive tool that helps cord cutters narrow down which cable replacement service to choose based on pricing and channel selection. Users can start with their must have channels and be shown the variety of services that cover them. Check it out here.
See the channels you can get from the FCC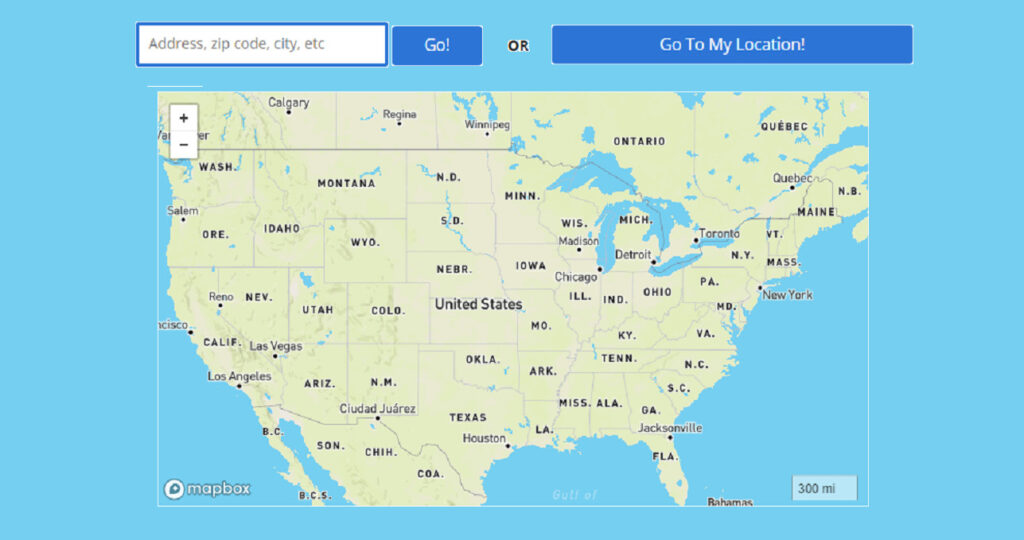 The FCC website gives users a realistic idea of which over the air TV channels they will be able to receive for free with an antenna. The tool assumes an outdoor antenna will be installed 30 feet above ground level. At my home we receive far more channels than is listed. So don't be afraid to experiment with indoor models. Just keep the receipts. This can be a very helpful and eye opening exercise. Check it out here.
See where to find your favorite shows and movies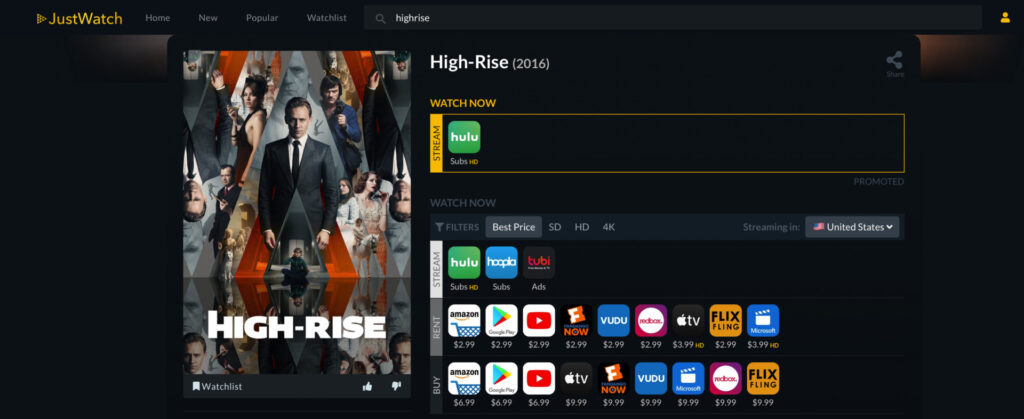 Let's face it. Cable and satellite services do one thing very well. They tell you what is available via their provided channels. Cable replacement services do the same thing but all of those streaming services, free and paid require you to jump into their apps in order to see what they have to offer. That's why there are services like Just Watch. Just Watch allows users to look for specific shows and movies and gives them a list of the services that have them whether they are paid or free. The site also has an options to browse the selections of a service by genre and a number of other search filters as well as create watch lists. Plus Just Watch has apps for Android TV, Apple TV and Fire TV. I find their listing more complete than the built in search results. Check it out here.