College sports is sort of a tough nut to crack when it comes to where to find coverage. Unlike transparently professional sports college sports is not one entity. The NCAA does not make TV deals for all of the sports that take place within the confines of the NCAA's governing body. This leaves the various college conferences to make compete against each other for media attention, TV rights and other perks. The landscape is why there has been a breakdown in what we would call traditional major college sports conferences. In two years the Big Ten and Pac 12 will look very different as will the Big 12 and SEC. But that's the why. This guide is about the how. Check out how to watch college sports without cable below.
How To Watch College Sports Without Cable For Free: Use An Antenna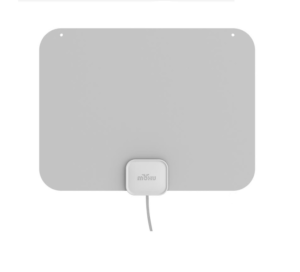 When people say college sports it is usually shorthand for basketball and football. Yes, there are probably a couple of people out there worried about watch the USC Tennis team if possible, but from a general understanding and a review of TV ratings, it's all about football and Men's Basketball, though there has been an obvious uptick in interest for Women's Basketball of late. If you are that USC tennis fan we have another service to talk about in this guide.
There are lots of college football games and college basketball games on network TV. And aside from the major affiliations and deals in place for major conferences like the Big Ten, SEC, ACC and Big 12, there are also numerous regional rights deals in place that will affect users strictly locally. When I was in college at East Carolina, we could find the Pirates playing on the local NBC affiliate within the eastern NC region, while the rest of the state would see something totally different in that time slot. And this is the case everywhere. Whether you realize it or not many of the football and basketball matchups you see are based on your address and are likely available via free over-the-air TV.
For your specific favorite team, you may have to do a little digging but all it takes is a Google search for Home of the (Your School). And if you follow an athletic program that does not have such a station in your area you never did anyway. On the other hand, major college football and basketball can be found all over. Like the NFL you can find big matchups on every major broadcast network. Most recently the BIG Ten announced a partnership that will put a primetime game on NBC every weekend. NBC is also home to a large selection of Notre Dame football. CBS plays home to the SEC and so forth. Again there are so many deals in place it would behoove you to just check it out ahead of time. CBS Sports is also a prime partner for major College Basketball.
Network and regional TV contracts do not provide access to every single matchup that will be on TV any given weekend. But if what you are looking for is a way to enjoy a game without being too particular grab a beer and see what's on.
How To Watch College Sports Without Cable: Inexpensive Apps
Paramount+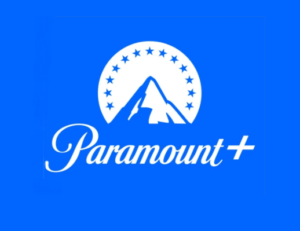 Paramount+ is an app from Paramount INC, the parent company of CBS, Viacom and Paramount Studios. The app which offers two tiers of service is available via every major streaming platform and allows users who pay $9.99 per month to watch a live stream of their local CBS channel through the app.
For users who live in a location that does not allow them to utilize an antenna to receive OTA signals, this can be an option that opens up a lot of content. From College Football to Men's and Women's college basketball including the Mens NCAA Tournament there will be something to see weekly in season.
Paramount+ of course will not give users access to other major TV networks, but you might be surprised at how much action you can take in with just access to the content broadcasted by CBS Sports.
As we mentioned. Paramount+ does have two tiers of service. It's into tier that costs $4.99 does not feature access to the CBS feed so keep that in mind if you sign up so that you are not disappointed at kickoff time.
Peacock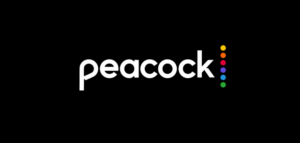 Peacock is beginning to stake its place within the world of sports, especially football. The Comcast-owned streamer, by way of NBC already had a contract to stream Notre Dame football during the regular season. But the recent deal between NBC and the Big Ten (which has way more than 10 teams) will bring the new highly anticipated Big Ten Saturday night primetime game to the streamer as well. Users can access the games with the less pricy $4.99 price tier.
If users would rather add a full feed of NBC to their streaming toolbox then they can choose the higher-priced service tier for $9.99. That version of Peacock will provide users with commercial-free on-demand content as well as a live feed of NBC via the app. Either way the app provides a way to enjoy the action every weekend, especially during College Football season. And if you don't feel that you get enough value from it during the rest of the year all you have to do is cancel it.
On an unrelated note Peacock also offers WWE live premium events all year as well as the WWE library.
ESPN+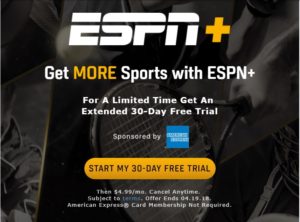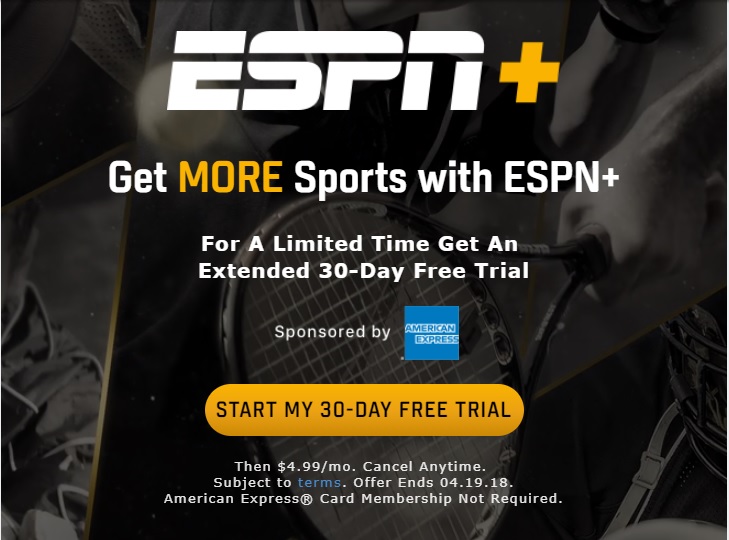 ESPN+ is a subscription service available via major streaming platforms that delivers sports content typically unavailable on network TV. The service has the rights to a number of college sports conferences that are rarely highlighted on major network TV but have great contests on a weekly basis no less.
In general, ESPN+ is a nice complementary sports app that provides live college football and basketball along with other college sports like tennis etc. The service also carries soccer the CFL, mixed martial arts and many other types of athletics.
In the college sports world, the selection is vast. While you will not find Auburn Vs Alabama live on ESPN+ you may well find Boise St or another strong brand that big-time sports fans will recognise. ESPN+ also provides access to things like ESPN3, which is a large selection of online-only content.
On top of that ESPN+ is the home of the ESPN 30 for 30 library of sports documentaries.  Keep an eye on ESPN+ over the next few years. With Disney continually evaluating the future of TV and its various contracts there are many who believe that the company will eventually put ESPN in a position to be available without a pay TV subscription at all. It is worth checking out. You may be pleased to find out the streamer is the exclusive home of your favorite non-power 5 conferences.
Premium Cable Replacement Apps (Hulu With Live TV, Fubo, YouTube TV, Sling TV)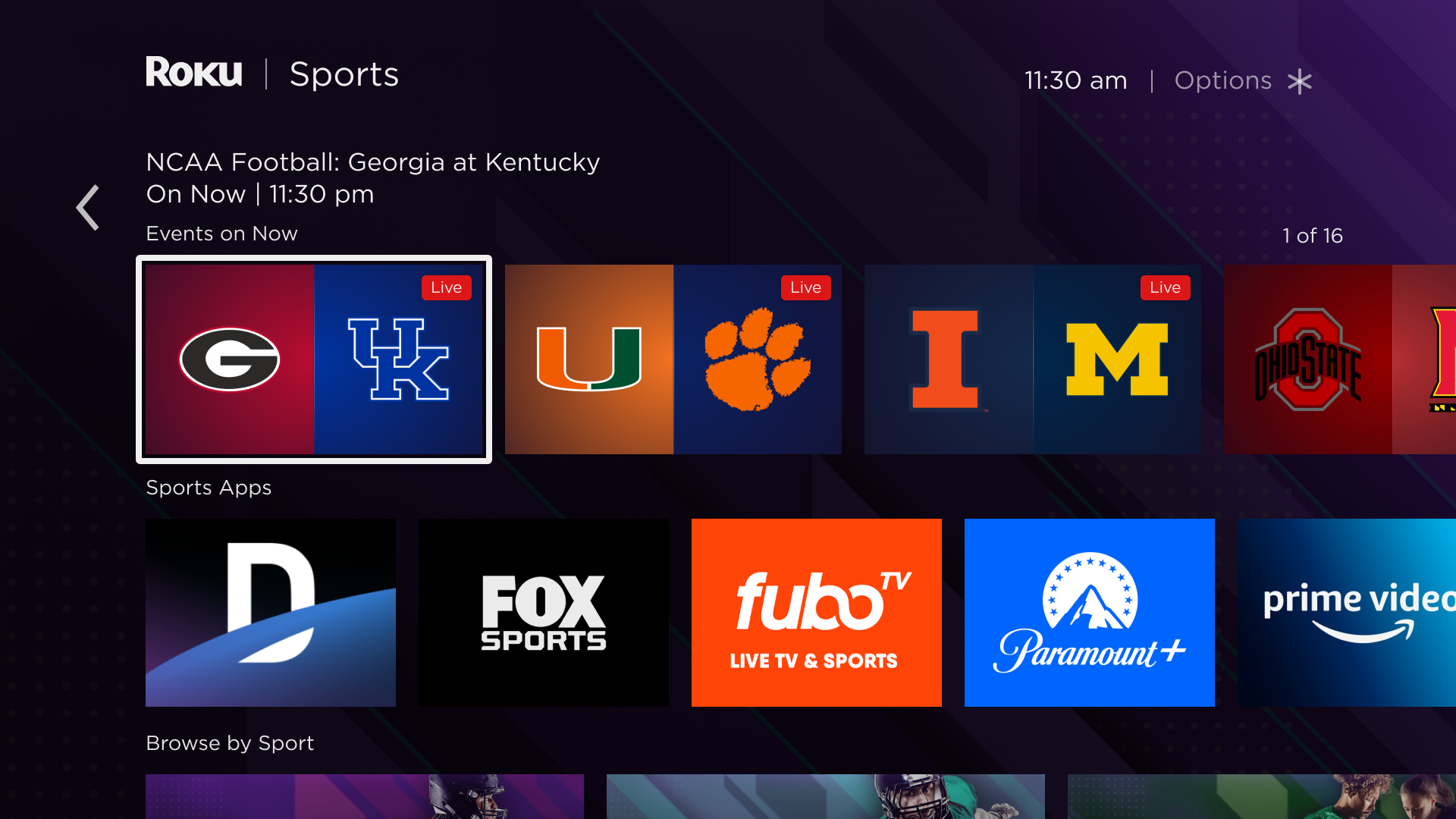 TV solutions come in all sizes. Ans if you want comprehensive college sports coverage you can not get around the need for some sort of true cable replacement service. The other options on this list will definitely keep you from being in the dark during any given season, but if you want to be fully illuminated you have to pay more. But I believe in this case you get what you pay for. For instance, those who pick up Hulu with Live TV for $69.99 gives users ESPN, ESPN2, ESPN U, The SEC Network, FS1, FS2 and bundles in ESPN+ while also providing a large group of other popular channels that like any bundle will represent some faves and some that you will never watch in a million years. Fubo offers ESPN, ESPN2 FS1 and FS2 along with the vast majority of regional sports networks. Sling TV has multiple combos of sports programming including access to ESPN and ESPN2 in its base offer and a sports add-on for 10.00 that gives users the full range of ESPN channels and ESPN3 Internet content. While YouTube TV. YouTube TV includes all of the ESPN channels, All of the Turner channels (which you need for NCAA Tourney Time) FS1 and FS2 along with access to all broadcast networks.
The thing about these premium choices is that they cost $40.00-$80.00. So this doesn't fit the bill for those who are trying to just cut their spending to shreds. But these no-contract bundles are a far cry from the few hundred dollars many cable companies charge for similar services. Check out each using the Cord Cutter Toolbox and see what fits you.