The vast majority of NBA games are on TNT and ESPN and regional sports networks with a nice helping of weekend matchups on ABC each season. The NBA also has a direct-to-consumer offering that lets users watch teams that are based outside of the subscriber's media market.
Watch The NBA Without Cable via Premium Services
Hulu with Live TV, Sling TV, YouTube TV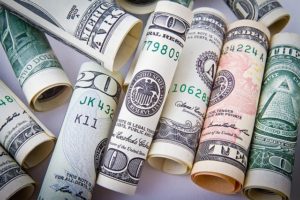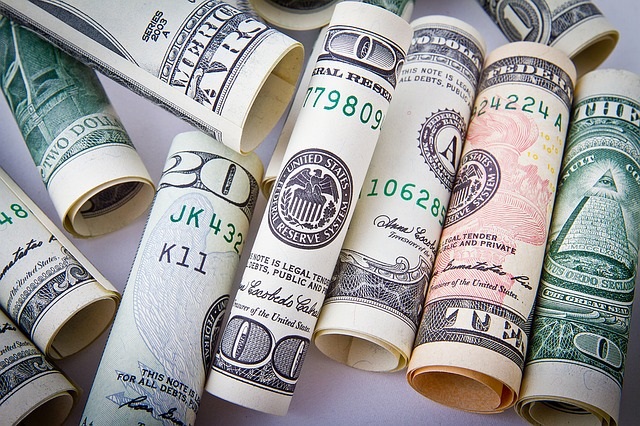 Unfortunately, the current NBA TV contract does not feature many games on free over-the-air TV. That means if you want to watch the majority of national NBA telecasts you are simply going to need access to TNT and ESPN. Both networks have multiple games each week. That means that if you don't want to pay for traditional cable your choices have to start with the cable replacement services that deliver selected channels in smaller packages but do so for considerably smaller monthly bills.
The least expensive TV package that will do the job as far as giving you access to marquee matchups like TNT's weekly contest hosted by the Inside The NBA crew as well as ESPN and ESPN2 NBA telecasts is by far, Sling TV. No Sling TV's base package does not offer as many channels as some of its competitors but for $40.00 per month, subscribers can snag 31 channels and not miss a minute of the NBA's biggest matchups on cable. Sling Orange package though does leave off access to over-the-air networks. Hulu with live TV and YouTube TV offer TNT, ESPN, ESPN2 as well as ABC for full national NBA coverage. They are priced at 69.99 and 72.99 respectively. Both throw in different bonuses such as Hulu with Live TV comes with the "Disney Bundle"  giving users Hulu with live TV, Hulu's On-demand service, Disney+, and most importantly for sports fans ESPN+. Essentially its three entertainment services for a relatively good price. YouTube TV will net you a discount on NFL Sunday Ticket and YouTube Premium (commercial-free YouTube).
NBA League Pass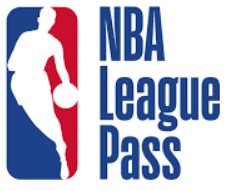 NBA League Pass is a service from the NBA that allows subscribers to watch all NBA games that are broadcast out of the viewer's market. This means that an NBA fan in New York would not be able to watch say The New York Knicks on NBA League Pass. But if that fan wanted to watch the Lakers, Bulls, Bucks or any other NBA team they would have the rest of the BBall world at their fingertips. NBA League Pass offers two subscriber packages. One for the person who can't choose a favorite and one for those with eyes for only one. But the one team plan only saves you 1 dollar a month or $10.00 a year. Be aware, that if a game is on TNT or ESPN it will not be featured on League Pass.
The big package which has two tiers League Pass: $14.99 and League Pass Premium: $19.99 for
Live and on-demand games**
Every feed – Home, Away, Mobile View, language options, and alternative streams
Multiple condensed game formats so you can catch up on the game's best moments
Access to NBA TV's 24/7 stream including analysis, games, exclusive features, interviews, press conferences, and live events***
NBA Archives: access to classic games, documentaries and more****
Access to full game archives starting from the 2012-2013 season to the present
Availability on the web, mobile & connected devices, and gaming consoles. Click here for a full list of supported devices
Stream games on one device at a time
Ability to watch multiple games at once on web with multi-view
League Pass Premium:
Stream games on two devices, at the same time
Access to in-arena content during commercial breaks
Fubo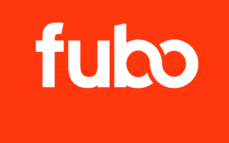 Fubo TV is another premium cable replacement service with a bit of a different niche. It has its plusses and minuses. On the basic cable front Fubo offers ESPN and ESPN2 but does not currently offer TNT. Fubo Also offers ABC. On the plus side Fubo TV is the only streaming service on this list that offers regional sports networks. RSNs are hard to come by these days on anything outside of the most Cadillac cable plan. So the fact that Fubo offers an expansive list of them is very unique and can be a solution for anyone who primarily wants to follow the local team through out the season. Fubo's RSN lineup (which is dependent on the location of the user) is as follows:
Fubo RSN Offerings
Altitude Sports, AT&T SportsNet Pittsburgh, AT&T SportsNet Rocky Mountain, AT&T SportsNet Southwest, Bally Sports Arizona, Bally Sports Detroit, Bally Sports Florida, Bally Sports Great Lakes, Bally Sports Midwest, Bally Sports Indiana, Bally Sports Kansas City, Bally Sports North, Bally Sports Wisconsin,  Bally Sports Ohio, Bally Sports San Diego, Bally Sports SoCal, Bally Sports South, Bally Sports Southeast, Bally Sports Southwest, Bally Sports Oklahoma, Bally Sports New Orleans, Bally Sports Sun, Bally Sports West, Marquee Sports Network, MSG, MSG+, NBC Sports Bay Area, NBC Sports Boston, NBC Sports California, NBC Sports California+, NBC Sports Chicago, NBC Sports Chicago+, NBC Sports Philadelphia, NBC Sports Philadelphia+, NBC Sports Washington, NESN, ROOT Sports Northwest, SNY – SportsNet New York.

NBA League Pass Integration
Fubo TV also allows users to sign up for NBA League Pass and find and watch the games through its own interface. The cost for League Pass is identical $14.99. But it comes with the convenience of sending the bill to one place for all the NBA action.
Watch The NBA Free With An Antenna
Antenna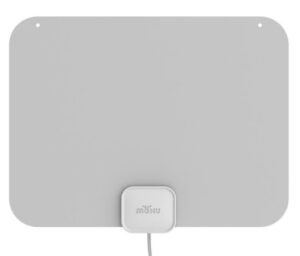 As stated before. There are most definitely some NBA games available over the air. Just not nearly as many as are available via cable channels or the NBA League Pass.
During the previous 2022-23 season ABC broadcasted over 30 NBA  regular season games and the full NBA finals. This is a healthy portion of NBA basketball but not the buffet that the premium offers give you. But for those who are looking to cut cable and do not expect to be able to see exactly what they did with a pay TV service, it is a decent consolation prize.
The vast majority of the televised games feature the top teams or biggest media markets in the league for obvious TV ratings reasons so prepare for a big helping of the LA Lakers and other teams from major TV metros. The games are accompanied by slick TV studio pregame shows as well. All you need is an antenna capable of picking up a clear TV signal and you will be seeing free basketball in the highest quality picture possible.
Editorial note. There are some unscrupulous companies that somehow get away with marketing their antennas as being able to get cable channels like ESPN and TNT.
These claims are patently false. It is also impossible to buy an antenna with say a 1,000-mile range or anything much more than say 75-85 miles from a transmitter. Keep your eyes out for that nonsense and do not set yourself up to be disappointed.