Fire TV is a streaming platform made by Amazon. It is an Android-based computer that provides a way to watch content from the Internet on televisions with HDMI ports. Fire TV devices have been evolving for years since they debuted but at its core, it has always been the same. It is a device with multiple apps but built to highlight Amazon's content offerings over others and provide a portal do take them in.
Do you have to be a Prime member to use Amazon Fire TV?
It is not a stretch to say that membership to Amazon Prime is integral to getting the most from a Fire TV Stick. You can see this from the home heading, which is the home screen default. The system's menu is fully integrated with the companies offerings. While there is a row along the top of the screen that shows downloaded apps as well as recently used apps the vast majority of screen space is used to encourage you to check out movies and TV shows available from Amazon.
Its third row starts with a sponsored row. This means that it is for companies who pay Amazon for the right to be at the top of the screen. If you get the apps and sign up to pay for them with one click options via Amazon the company will cash in. The next three rows are all Amazon based. One row for Amazon Original Series, One row for IMDB TV (owned by Amazon), Movies and a Row called "Top Movie picks for you" with all movie picks from Amazon's catalog. All of these top selections lead you to Prime Video. In other words, if you don't have Amazon Prime the system will encourage you to get it at every turn like the south of the border signs dotting HW 95. There are also a number of rows dedicated to TV shows and movies not built into the Amazon Prime service. Most are there to encourage you to sign up for services and be billed through Amazon.
The same pattern follows on the other headings via the Fire TV menu. Your videos, movies and TV Shows are all set up to highlight Amazon based selections.
This is not meant to be a criticism of the product. It is meant to be an apt description. People as things like "do I need Prime video to watch a Fire TV?" and the answer is no. But without it, most of the menus are kind of pointless and there is no way to get rid of them.
Make Amazon your middle man
Most cable companies don't own anything but digital pipes. That might seem like a weird way to describe the industry but Cable and satellite for the most part, are delivery systems, not channel owners, although mergers have changed that in some cases. But quite simply put, your local cable company does not own CNN, ESPN, Fox News, HBO, NBC, PBS or anything else you pay or paid to receive via bills. These companies maintain a digital highway and contract with all of these content providers in order to build the services that they sell. So when users pay a local cable company for HBO, or Showtime etc, what is happening is that the cable company is collecting the money for HBO and Showtime and sending it along. This allows these big content companies to produce shows and secure rights to content without having massive customer support centers. They let the cable companies handle subscriptions canceling and billing. Well if you are a pay-TV subscriber who wants to deal with the local provider as little as possible or even a cord-cutter who is trying to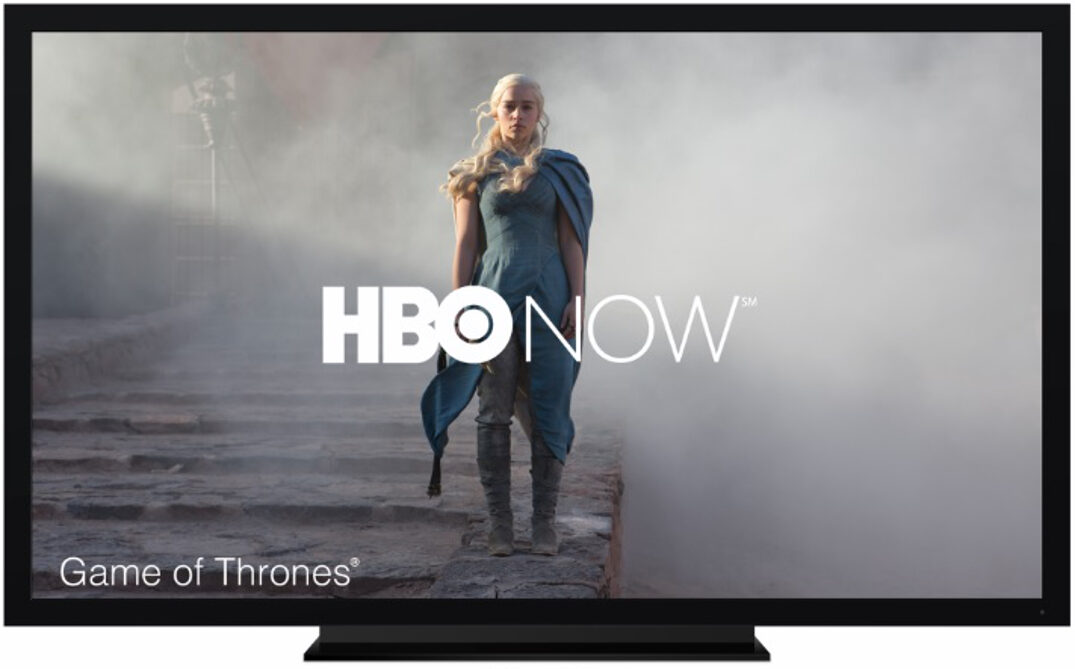 simplify their streaming subscriptions Amazon is in a position to put things in a nice package through its "Prime Video Channels". Provided you have an Amazon account with a card on file you can sign up for numerous services with one click and then watch them directly through Amazon's devices via the Prime video channels row. It will even transfer your channels to Amazon's many apps for other devices.  The thing that makes this different from cable is that because Fire TV works with Internet-based content it greatly expands the offerings. It allows users to access sports leagues like the NBA and MLB, and small services like video game streaming channels right along with HBO and the big boys. There are over 100 internet-delivered services available to choose from.
Can I watch Local Channels on Fire TV?
Yes. But not without extra pieces. If you happen to have a TV with Fire OS built-in all it requires to watch local channels is an antenna. In order to watch local channels in a totally integrated experience, you have to purchase a separate Amazon-branded DVR called the Fire TV Recast. This DVR will add a row of Antenna channels to your Fire TV OS. Otherwise, users can use third-party DVR's such as the Tablo DVR or get live TV with an HD HomeRun Tuner. But they operate as separate apps and are not available options in the live TV menu or grid.
Can I watch Live TV on Fire TV?
Yes. There are several ways to watch Live TV on an Amazon Fire TV.
TV Everywhere apps
There are apps from TV networks that provide live access to channels. But in order to get the live content from those channels, you will need to have access to the channels via a pay service. That service could be a cable/satellite TV subscription or one of many pay-TV replacement services like Sling TV, Philo etc. The apps will prompt you to sign in when needed. In order to access live content on these apps you will be asked to verify your subscription. But the nice thing is that Amazon will recognize your subscriptions across multiple apps. So if your provider allows users to access live content on multiple apps any app users add within those limits will automatically recognize them. This simplifies things.
The Live Section with Integrated channels
Want simplification? The Fire TV has a section on its menu called "Live". This section delivers content brought to you through Amazon's Ecosystem. It defaults to feeds from an app called Pluto TV. This service is built around Internet-delivered content that it builds into content channels as well as the delivery of 24-hour live feeds from various providers. There is also a row on the home page called "On Now" which also integrates Pluto TV. As of the writing of this article this is the only service that utilized that way.
If users sign up for premium channels through Amazon via the "Prime Video Channels" (as was covered in the make Amazon Your Middle Man section) the services are integrated into Amazon's own TV grid. For all intents and purposes looks and works like a traditional TV grid. Users just have to toggle down to the options row and choose "Channel guide".
Amazon's DVR The Recast
Amazon has a branded DVR called the Fire TV Recast. The DVR is made by Amazon with the intention of integrating into the Amazon Fire TV interface. When it is set up it allows users to access over the air TV in a dedicated row filled with whichever channels can be picked up via an antenna.
Third-Party DVRS/tuners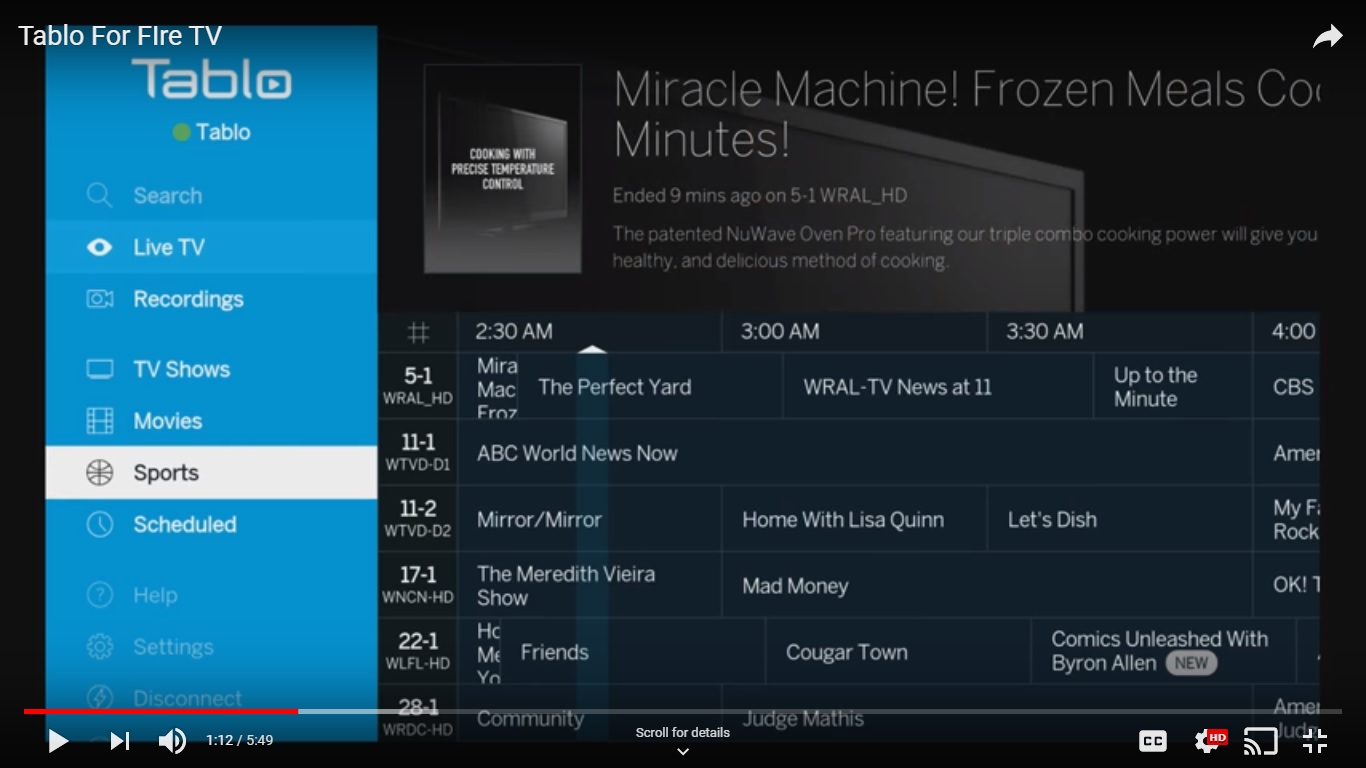 There are more than a few DVR's and Tuners designed to work with apps on the Android and Amazon platform. DVRs that will work with Fire TV include the Tablo and The HD Home Run. Both have apps for the Fire TV, but require the user to download their apps in order to access programming. They are not integrated into the system.
Amazon also provides the opportunity to add "Prime Video Channels" These are integrated premium pay services like HBO, Showtime and Stars or sports apps like MLBTV that feature live content. With one click, provided you have a registered Amazon Account and a current card on file, you can begin streaming services from this section. The advantage for Amazon customers is that the sign up and cancelation and billing all takes place through Amazon which takes the place of a cable company. For instance you can cancel by going to this page on Amazon's Website  
Does Amazon Fire TV have an app store?
Yes. Amazon has a pretty well-developed App Store with 27 categories. They are broken up into things like Entertainment Sports News utilities and so on. In order to really understand what is in each category you really do have to take a look yourself but part of the fun of any streaming devices just kind of bouncing around the menus and seeing what you can see.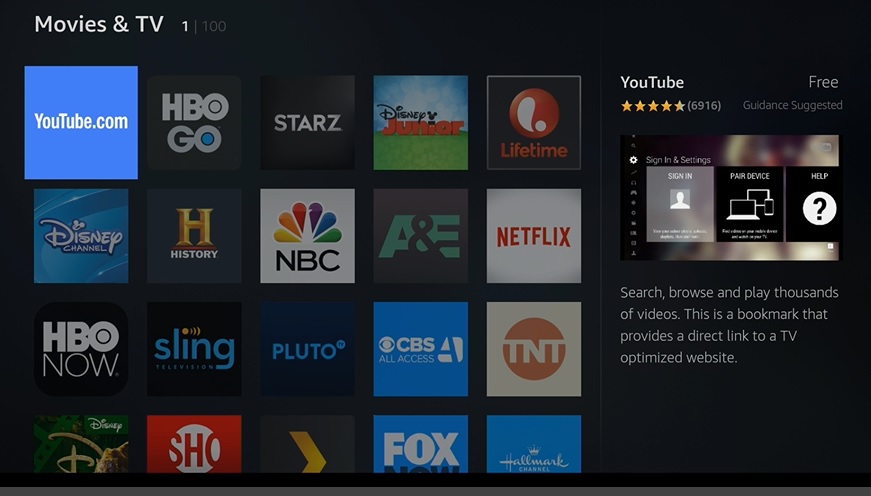 Another way to find apps on Fire TV is to ask for them using the voice search. you may not know which sports apps are available on the device so you can just say show me sports apps. On the other hand, you may know that there is an ESPN app and just ask show me the ESPN app. The system will also recommend apps for you depending on what you watch or be a sponsored app rows.
Does Fire TV have voice control?
Yes. Fire TV devices have a remote with a little microphone built-in. You can use the voice search to open apps download find apps download and use some cool built-in features to ask questions about everything from the weather to who is in that movie. Firetv integrates things like Wikipedia, weather apps, IMDb, shopping and more through Alexa Amazon's artificial intelligence but. You can even use this system to control other things in your house as long as they are Alexa enabled. Dish means you can tell Amazon to start Pandora and lower the lights. Amazon has a Fire TV model called The Fire TV Cube that has microphones built in so that it works more like an echo, Amazon's smart speaker. overall Amazon's voice features are the most interactive of anything we have seen in the streaming Market.
Is Fire TV safe for kids?
Yes. Fire TV has parental controls built-in that can control which apps can be accessed. Dish, of course, is done so with postcodes that if not shared will keep anybody you want to out of given apps.
Cable Alternatives
Fire tV is also a platform where users can add cable channels via pay services that give users the ability to add smaller groups of channels called "skinny Bundles" by industry types. These are paid services with multiple monthly price points. They include Sling TV, Fubo TV, AT&T TV Now, Hulu and Philo. Amazon does not officially support YouTube TV.
AT&T TV Now (Which is backed by AT&T) DUH!, PlayStation Vue (Sony's premium Service) Fubo TV ( a service built to deliver multiple sports options as well as dozens of regular cable channels) and Philo (a discount service that eschews sports channels to save money on costs).
What can you watch for free on the Fire TV stick?
There are a lot of free apps available through Fire TV. Thousands really. Some are from Big Time major Studios like Sony Pictures, while others are much smaller Niche based apps. But the truth is there are tons of apps with lots of content that will entertain any user. One app that is exclusive to Fire TV devices is IMDb TV. This app provides free TV shows and movies via Amazon streaming library with commercials. This is not exactly the same content you would get through
having Amazon Prime but there is plenty to watch and it is broken up into categories like any Mainline streaming service.
Does Fire TV have a monthly fee?
No. The Fire TV whether it is a Fire TV Stick, Fire TV Cube or one of the TV's with Fire OS built-in, the box itself does not require users to pay a fee to use it. What does cost money is to access all of the premium Amazon based features. If users want to be able to access all of the Amazon Prime video selections and the on-demand music features they are going to need to have a prime membership. And of course as we covered in the section on live TV there are apps that require monthly fees but they are totally optional.
Do I need to be a computer genius to set one up?
No. But Good question. It is not too complicated. Amazon provides on-screen directions. And even gives users a little how-to video when set up is complete. There is also a help section for basic operations in the settings menu.
Can I watch sports a Fire TV Stick?
Amazon has a tremendous amount of sports apps/channels including dedicated options for the top leagues. This includes an app for the NBA League Pass, The NFL Sunday Ticket app which lets qualified users watch out of market NFL games, and MLB TV, DAZN a combat sports service. There are many others including team-based, conference-based and even fantasy sports news apps.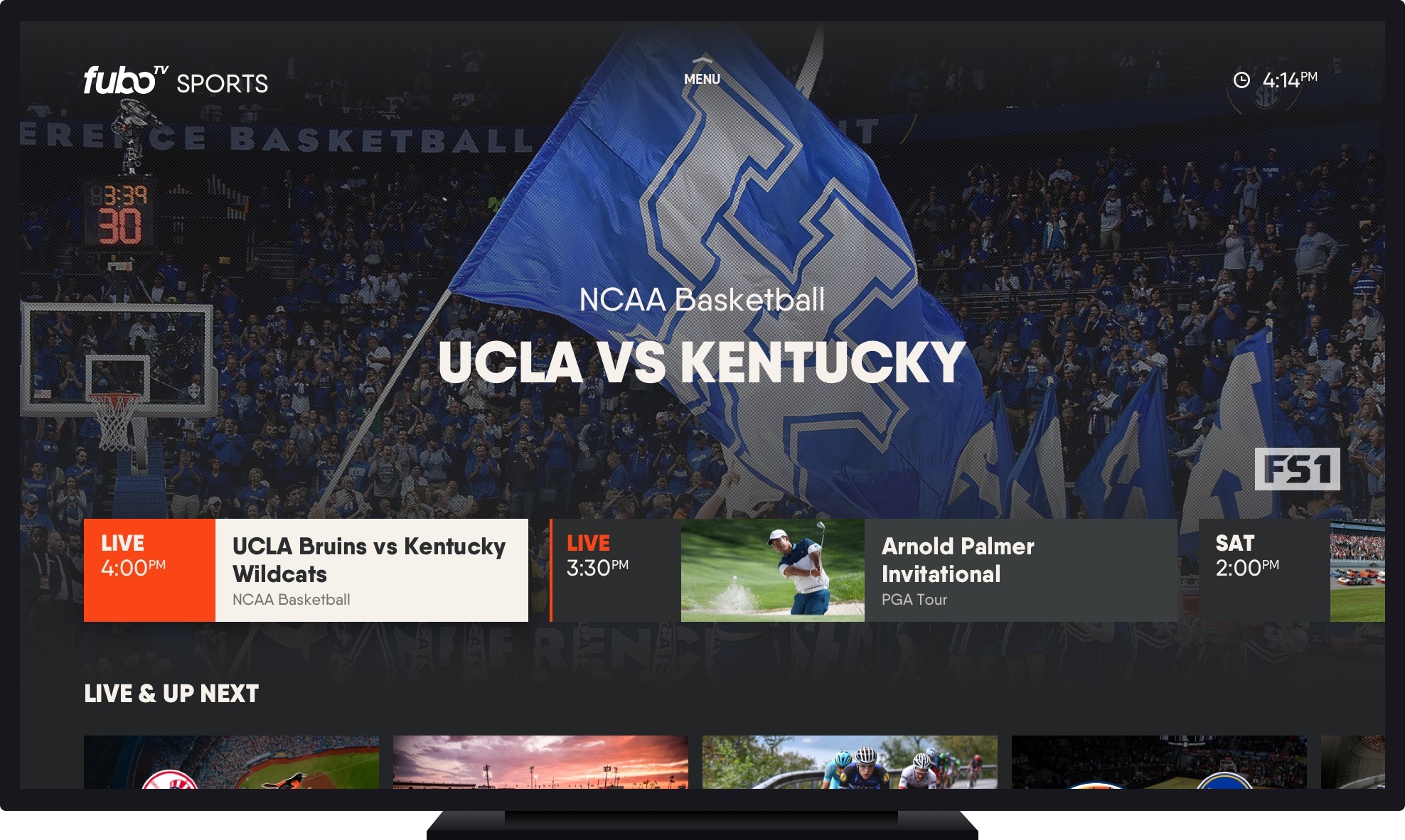 Can I watch the News On a Fire TV Stick?
Yes. There are a lot of great news resources on the Fire TV OS. There are 24/7 news networks like CBSN which delivers the same kind of 24-hour news you would find on any of the cable networks for free. Its Live section pulls together multiple streaming news sources. Another app/channel called NewsOn provides access to live newscasts and replays of broadcasts from throughout the US. Many local news stations also have apps. Just search for your station's call letters via the Roku search.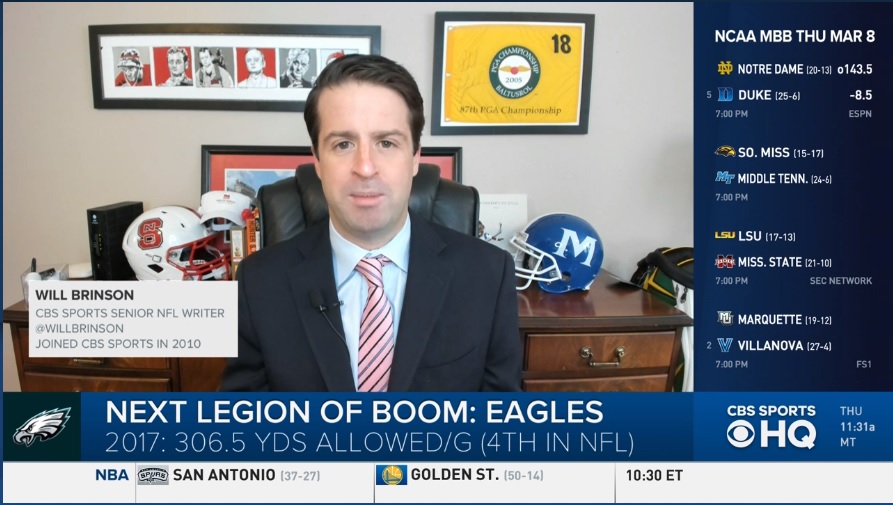 I saw a Fire TV at the Store and it had logos for TV networks on them. Can I watch that stuff for free?
To a limited degree yes. Amazon has a large number of apps/channels for networks like NBC, Fox, and numerous cable channels. A number of these channels have free content on them, but not everything on a given TV app is free. Often in order to see all of the content on a TV app users are required to sign into the app via a TV provider. This could be a cable provider or one of the skinny bundles. Often content that is only available to paying customers of a given service is noted with a padlock. On the other hand, there is CBS All Access. This app requires a separate monthly charge in order to access anything on the app. In the same vein, the CW Network has a totally free app which allows users to watch everything seen on the screen with no login or payment at all. So you see that it is on an app to app basis.