---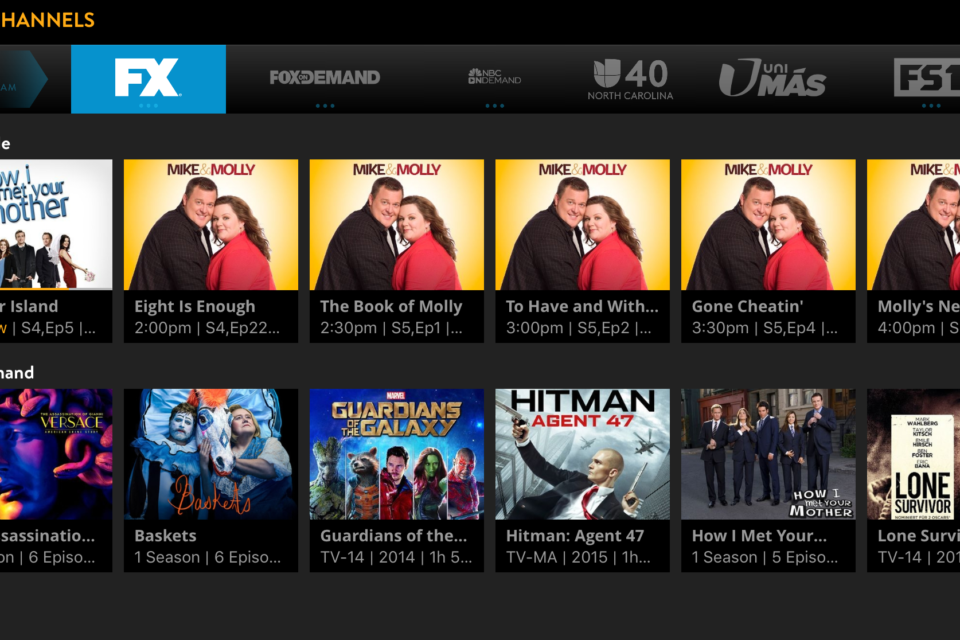 Sling TV was the first non-cable way to get a crack at delivering cable channels. That meant it had the first chance at addressing the interface. In its original incarnation, it eschewed the traditional grid for what later became known as the channel view. The Channel View is a horizontal menu where channels are listed by name which allows each channel to display on-demand programming on the same screen as current and upcoming options.
Sling later introduced a traditional programming grid allowing users to access both it and the channel view in the same app.
But with the rollout of the new Sling TV interface users lost the channel view tab. The good news is that they have not lost its capabilities.
How to access the Channel View for Sling TV
When you launch the new sling TV app you will find that there is now a vertical menu on the left side of the screen. Users default to the home screen.
Click to the left of the screen to access the 5 icons. Under the home icon, which looks like a house is guide.
Move the cursor until the orange line is under guide.
Select guide. Once you launch the guide you will see the familiar program blocks.
Move the cursor to the left and highlight the actual channel as opposed to the hourly programmatic block.
Select the given channel. You are now taken to a selection based on the specific channel's programming with the option to watch whatever is currently airing and see what is upcoming. underneath the channel schedule row, you will be able to access the rest of the channel's on-demand programming.
This is Sling TV's way of still providing a way to break out a channel's full capabilities while also decluttering the interface.
---
Trending Now
You may also like