I'm an old fart (turning 50 this year) and to say that I'm set in my ways is a bit of an understatement. It's not that I'm scared to try new things, it's just that when I find something that I like, I tend to be content. So to be honest, the idea of checking out a new streaming device wasn't all that interesting to me. Mi Box did a number on me though.
Features
Important note to start. If you have a 4K TV then you'll be able to use this device to get the highest quality picture with Netflix or Vudu as well as a few other apps. That is worth noting considering the low price. It actually beat Apple to the 4k punch.
Mi Box App Selection
Mi Box users get access to Google's Leanback Google Play store which means that the apps in it are designed to be used on a TV with a simple remote, no mouse or keyboard needed. This is different from the Play store found on phones or boxes set up on a phone-based Android system. The app selection is not as wide as some platforms and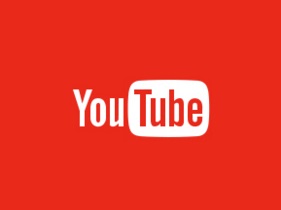 the entries in the prefab categories leave much to be desired, but like a top 40 station or classic rock radio station that plays all the hits, most customers will recognize the main offerings. Not only does it offer the standard streaming fare with Netflix and Hulu (which still maintains the older Hulu interface and that in itself may make it worth the investment for a diehard Hulu user) it offers many popular over the air and cable (TV Everywhere) apps as well. NBC, CBS All Access and Nick are just a few of the offerings. So if you plan on sticking to the most popular streaming services the Mi Box will do just fine standing alone with the others bringing them to you, but to be fair the box has the ability to set itself apart.
While the offerings for streaming video aren't nearly as robust as other devices I've encountered, it provides some material that I've not seen available anywhere else especially in the news and information department. I enjoy watching my news and while many of the news offerings are in other languages its English offerings are substantial. The French, German and Russian news organizations are all available giving you the opportunity to be well informed… or in some cases, indoctrinated.
Content Discovery
Another favorite it the top row of the home screen which Google calls The Recommendations Row. Here Android TV suggests videos' for you to watch on those apps that you have installed. Do you have both Netflix and Hulu? Have you been watching the recent Netflix original "The Punisher"? It will suggest you try out "The Runaways" on Hulu. Click on it and it will open on the show screen. I've noticed that it also seems to remind me to check out a program I've watched when a new episode becomes available, so when a new episode of "The Orville" shows up, I'll get a little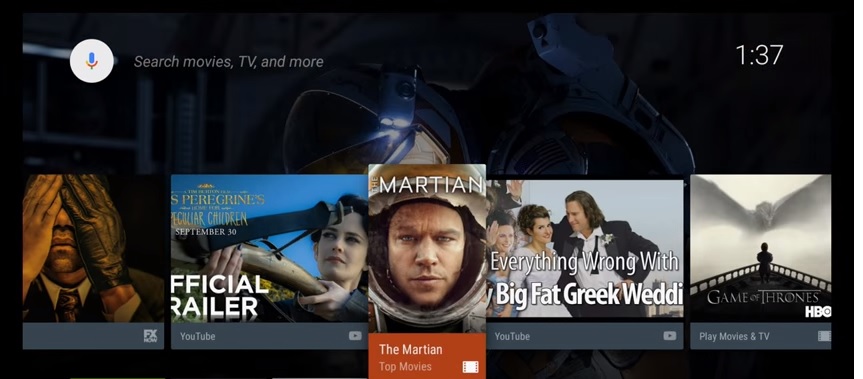 notification to watch it on Hulu or the Fox Now app.
It's not limited to the obvious choices like Hulu and Netflix, but it also makes recommendations for what to watch on YouTube and… you ready for this one? Plex! That's right. I regularly get suggestions to watch some of my movies on Plex. This is great. With all the material available for streaming, I'll often forget what I have available to watch on my own server. So after it sees me in a sitcom obsession on Hulu or Netflix it will remind me of what else I have available like the first three seasons of "The Golden Girls" or "Batman" with Adam West and Burt Ward.
What I really like is the "YouTube" suggestions. Sure, some of them missed the mark by a large margin. Why my Mi Box would suggest that I watch some 14-year-old girl teach her followers to put on glitter fingernail polish properly is beyond me. But it also shows me stuff that I didn't know existed, like Doug DeMuro, a guy who does car reviews by showing us some of the quirks and oddities that various cars past and present offers
The Remote Control
If the remote control looks familiar, it's because it resembles an Apple TV remote in size and layout. The distinctive circle with the center "OK" button in the middle and while the Android TV box isn't the only device to offer a volume control, it has been a feature of the remote control long before some other popular devices. Not only can you control the volume with it you can also use the voice search feature, the button to activate the microphone is conveniently located next to the home screen button. Due to it's Bluetooth technology it allows voice search and the device can be mounted behind the TV set as opposed to being out in the open like some of the Infrared remote control dependent devices.
Integration With Google Home
One of my favorite features is that I can say "Hey Google, let's watch Arrow on TV" and my Google Mini will access the CW website and show the latest episode of Arrow on the Mi Box. This is really nice because the Mi Box doesn't have the CW channel app available for it yet, but more on that a little later.
Building a Streaming Ecosystem
A cool feature is the Live Channels app, which essentially turns your Mi Box into a cable box by seamlessly merging several apps that have live streaming channels like Pluto TV and The Weather Network together. That way you can flip up and down through the live channels in a desperate attempt to find something to watch just like in the days when you had cable. While I understand why services like Sling wouldn't want to be included in this app, I hope that

eventually, someday they will. Because having a single app where all live channels could be grouped together would easily have significant appeal to those who actually subscribe to all of them.
New App Experience For Old Favorites
While the Mi Box lacks many of the available cord cutting choices that you can find on Apple TV and Roku, I actually prefer how some of my favorite apps work on this platform. For example, with Plex I can create my own playlists. This is a feature that I will grudgingly admit that I resent not being able to do from my preferred platform. If I'm in the mood to fall asleep with some westerns, I can create a playlist right there with the device and arrange it in the order I want it to play. Another app I love is Vudu. But my biggest grievance with Vudu has always been accessing material that I own. With the Mi Box, it is easier to get to. It's actually harder to find the free ad-supported (Movies on Us) material on the Mi Box then it is to get to my personal media. This is a bonus and another reason why I find myself using it more and more.
Kodi Included With No Hacks
There have been businesses built around selling Android Boxes with Kodi and numerous guides for Fire TV about how to add the media Center Kodi. Kodi is also another popular app that is available on this device directly from the Included Play Store. And while it will provide a lot of content it's not nearly as user-friendly and intuitive to use as simply "Clicking" on the app you want. Setting up Kodi to use many of the legitimate apps is in many ways more reminiscent of 1980's Atari Basic than using the Google Play Store.
Mi Box Games
Speaking of Atari, as great as some of these features are, I contend that one of the greatest features is the available games. I have an exceptional weakness for racing games and it doesn't really matter which kind it is, from the "Mario Cart" like racing to almost realistic "Gran Turismo" games. If it includes something with wheels where I'm trying to get the fastest time around the lap or beating the best A.I. driver to the finish line I'll give it a shot. Android OS features some fantastic games, many of which are free and have some comparable graphics to the current line of gaming consoles. Not only that you have the option to purchase a wireless controller that gives you the right feel to play these games. You can easily find the PlayStation style or the Xbox style, whichever you like the most you can use it on this device.
Draw Backs
While this thing provides some great benefits, I'm not going to shy away from the fact that it simply does not offer as many choices that other popular platforms have. While I can tell my Google Dot to play a CW program on my Mi Box, I can't use the remote control to access it, nor can I use it to watch Tubi, Shout Factory TV, PRO Classic TV, CW Seed or even Amazon Prime (?!?!?) as well as others that you may enjoy because the app just simply isn't available.
The box could use more storage. The Mi Box only has 5 gigabytes of storage which means that if you like to experiment with lots of things you will probably find yourself having to delete apps along the way. That can be troublesome. The storage issue does not seem to affect performance but it does affect your ability to customize your experience.
My Overall Review
I like this box and have no objections to it, or any other android TV-based operating system, being connected to my TV in any way. I have concerns as to whether this particular device will continue to get regular updates like other devices. But for now, it's a great option will suit me well. After seeing the box up front and personal I also see the Android TV OS as a powerful force in the streaming community and understand why CenturyLink used this OS as a foundation for it's CenturyLink Stream player as well as why Sling and AirTV joined forces not to mention the obvious NVIDIA Shield.