Roku announced changes to its product lineup today that include a ear bud upgrade to its Roku Ultra device and two new Roku Premiere streaming players that supports 4k video. The move is in keeping with Roku's unique approach of flooding the market with multiple products at different price points. That approach has helped the company become a household name I the set-top streaming works in the face of competition from much more well known brands like Amazon and Apple. The Roku Ultra, which will continue to sell for $99.00 will begin shipping with premium JBL headphones which on their own sell for as much as $39.95.And on a fun not the lost remote finder feature can be set to play new tones including SportsCenter's DaDaDa from ESPN or HBO's Game of Thrones theme song beginning in November. Winter is coming, but you will be able to turn up the volume and turn off your TV.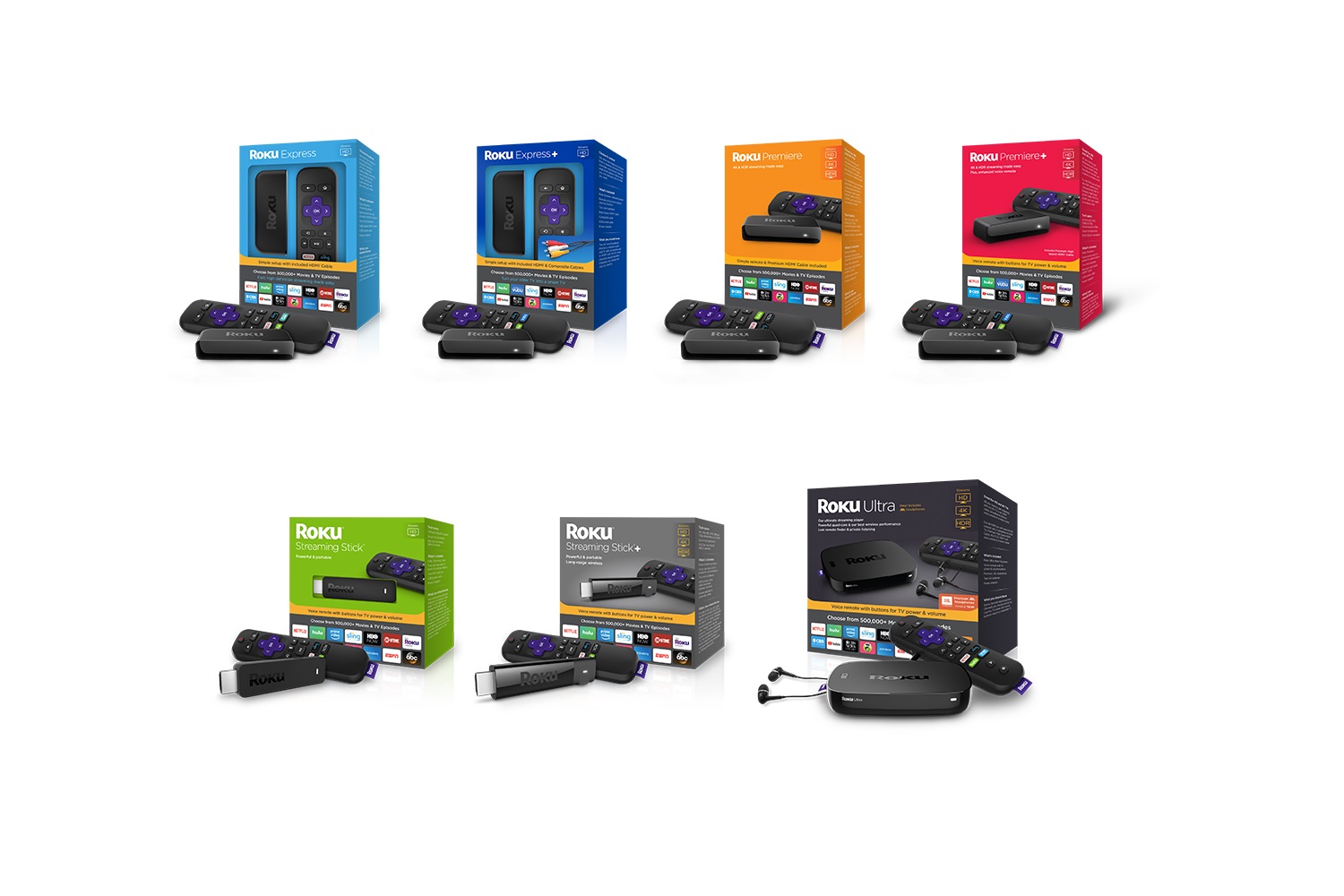 What are the new Roku Premiere products like?
The Roku Premiere ($39.99 MSRP) and Roku Premiere+ ($49.99 MSRP)offer brilliant picture quality in HD, 4K Ultra HD or 4K HDR. They utilize Roku's signature UI like all of Roku's other products.
HD,4K Ultra HD and 4KHD  quad-core processor
Low profile form factor
Includes Premium high-speed HDMI cable
Remote with channel shortcut buttons
802.11(b/g/n)
Dolby®andDTSDigital Surround TM pass through overHDMI®
Roku Premiere+
Roku Premiere+ includes everything Roku Premiere offers plus:
Voice remote with TV power & volume buttons
Availability
The Roku Premiere is available for pre-order at Roku.com beginning today and, along with the Roku Ultra, will be available at all major retailers beginning in early October. The Roku Premiere+ will be available exclusively at Walmart and Walmart.com in early October.