The Holiday season is fast approaching and that means sales sales sales.  That also means that many streaming devices may become available at lower than normal prices on either Black Friday or Cyber Monday, so what we are going to do is give you an overview of what these devices do so that if you find them on sale you may decide which one best suits you.

The Roku Devices:
Here is a breakdown of each of the available devices in the Roku family and it's not unusual to find them on sale.  The primary thing that you must know about the Roku lineup is with the set-top devices there is no difference between the cheapest and the most expensive regarding the content that it provides you, Roku is the most popular of the streaming devices due to it's wide price range making it a suitable gift to give to a family member you would like to see become introduced to streaming and it has more content available on it than any other device with too many to count being free and not require a cable subscription to activate.  You won't get any more material available with the Roku Ultra than you will with the Roku Express, it's all about the device itself and what features that it offers.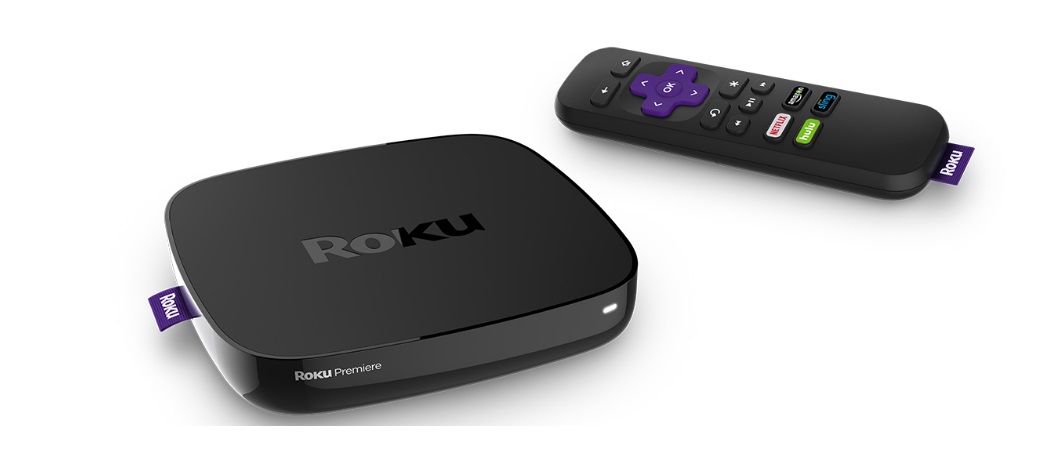 Roku Express & Express+
This is the budget entry into the Roku family. Both devices are identical in size and shape with the only difference being what it can do. So make sure that you get the right one to serve your needs.  Both models have a very compact design, both come with an infrared remote control requiring you to have a clear view of the device in order to use the remote, both have the ability for private listening using your cell phone.  Although not quite as quick as the higher end models due to its dual-core computer chip, they are quite fast compared to the previous generations entry level models so if you are still using a Roku 1 or any of the second generation Roku models you may want to consider upgrading to one of these.  Both come with an HDMI cable to connect it to your TV set, but I've not had good luck with these cables so it may be beneficial to keep one handy.
Get a Roku Express through Amazon here
The only difference between the two models:
Roku Express+ can be connected to a TV set using RCA cables, this allows it to be used on the old square TV sets prior to the HDTV.  It is possible to give new life to an old TV with the Roku Express+ putting it in the kids or guest room so that it can be used for something other than that old Nintendo gaming system that the kids enjoy.
Roku Streaming Stick & Streaming Stick+
Again, there are only minor differences between these two models so make sure that you get the best one to suit your needs.  Both are designed to plug directly into the HDMI port on your TV set and have an extremely low profile.  With most HDTV's, the ports are located behind the TV set out of sight making sure that no cables or wires are hanging loosely causing the spouse to get annoyed and due to the radio signal based remote control you don't need to have line of sight in order to use it.  Power is supplied by a cord that can be plugged into the USB port on your TV set or by using an adapter to plug into the wall outlet much like your cell phone.  Plugging into the USB port results in power being cut to it every time you turn off the TV set effectively turning off the device whenever the TV is turned off.  This might be a consideration if you have data caps with your ISP and family members who have a tendency to leave TBS running on Sling because they didn't go to the home screen when they were done watching.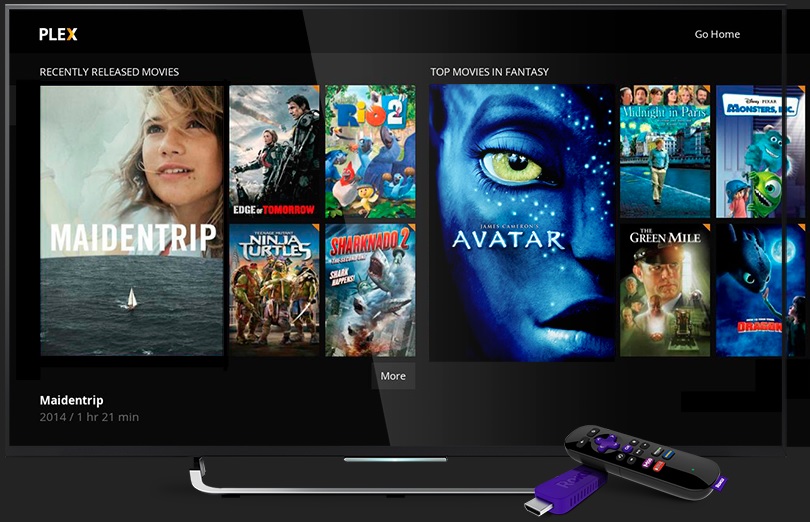 Streaming Stick is only able to be in HD 720p or 1080p quality and because of it's compact design you'll need to be fairly close to the Wifi router in order to use it.  Its small compact shape makes getting a decent Wifi signal a bit of a chore the further away from the router that you get. Streaming Stick+ is able to do video in 4K quality and you can also get an improved Wifi signal by using an attachment to your power cable.
Roku Ultra:
This is the flagship Roku model.  It's able to stream in 4K and the radio-based remote control means that you can hang it on the back of your TV set with a special hanger often found at Wal-mart or other box stores.  Not only that but it has a remote control locator so if you misplace it or it falls in between the cushions of your couch you can press a button on the top of the device causing your remote control to emit a beeping sound until you locate it.  Other features include a USB port permitting you to put movies on a USB flash drive and watc
h that way.  It also has a micro SD card slot to increase internal storage, this means that you can have even more channels on it than you can with other models.  This is now the only Roku model that has the Ethernet connection meaning that you can connect directly to your router giving you the optimal streaming experience.
Get a Roku Ultra from Amazon here
Xiaomi mi
The mi Box is based on the Android TV Operating System and like other entries, it's compact and fits right next to your TV.  You can connect it to the internet via Wifi or Ethernet cable and it also contains a USB port as well, however, this USB port will not only allow you to store movies for watching and sideload apps. It can also can be used to supplement your internal storage.  Many popular streaming services can be had here, most notably it's Hulu service is the more popular older interface not the newer one available on Roku that has received much criticism, and installing other services is possible using side-loading but it can be cumbersome to new users to learn.
While the Android TV OS doesn't have as many choices right out the gate as most other devices, it does give you access to the very popular Kodi directly from its Google Play app store. And with its high RAM and powerful CPU it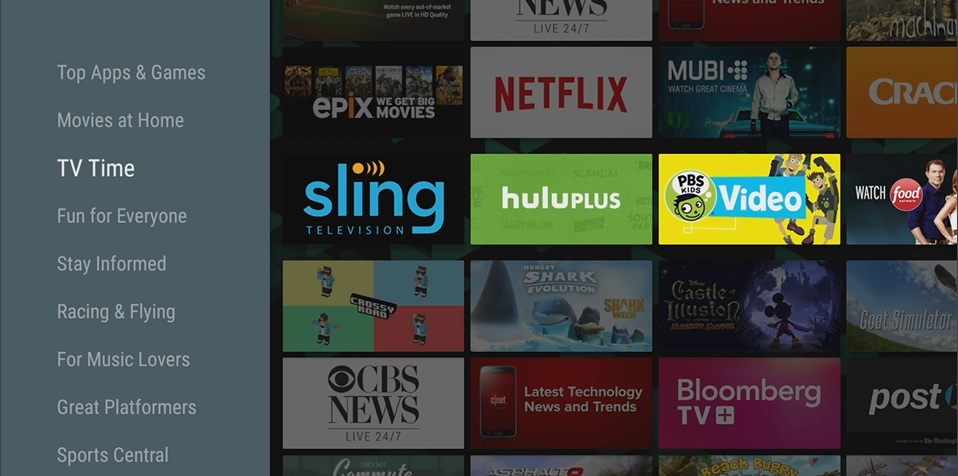 makes it very smooth to operate as well.
Another popular feature is its video gaming abilities, with games that are on par with the PlayStation and Xbox quality of graphics, as well as the separately sold game control pad.  Mated with the proper aftermarket remote control or even connecting a keyboard and mouse will make this device seem more like a microcomputer than it will a streaming device.
Get a Mi Box From Walmart here
The Amazon Fire TV
The new Amazon  Fire TV has a very compact design very much its smaller sibling the Fire Stick. The new Fire TV is designed with an HDMI cord built into the device, which makes it a bit cheaper to the overall budget and comes with Alexa, Amazon's virtual assistant built into its operating system. Amazon customers who order the device directly from Amazon will find that it is already programmed with their Amazon account information linked up including cload photos, purchased video content and more.
Fire TV OS is unique in that it allows Amazon Prime members to have a full media center built on Amazon's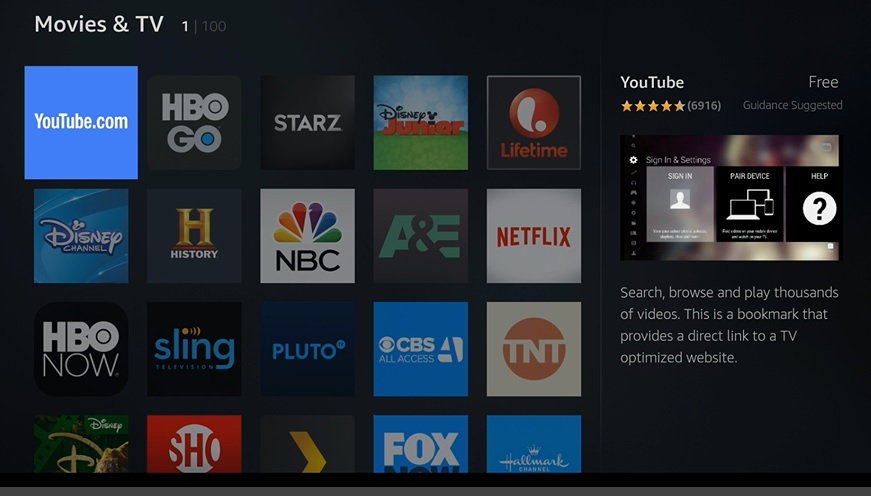 ecosystem and yet powered by Android which makes it capable of running Android-based applications. Prime customers have access to a host of on-demand musical selections through Amazon Music, a huge library of movies and TV shows through Amazon Video as well as easy access to cloud storage where people can view their uploaded pictures and videos all in one place. One of the best features on the Fire TV is that it also has the option for Amazon Free Time. Free Time lets parents build a password-protected and kid-safe streaming and gaming environment. It can make the Fire TV into a kid box that can be left in a bedroom with no worries that they will stumble or even seek out content that you don't want them to see. The Alexa integration allows users to do everything from simple tasks like finding out the weather report or searching for factoids via Wikipedia to controlling connected smart devices in the home. Overall a great buy especially on sale.
Get a Fire TV from Amazon here
AirTV Player
AirTV TV is an Android TV-based media player that has a couple of unique features. First of all, it is set up to launch directly into Sling TV, which is owned by AirTV's parent company, Dish Network. Sling TV is the cable replacement option the lets users get a base group of channels starting at $20.00 and then add genre-based packages around for $5-$10 a month. AirTV's other cool feature is that it can be equipped with an adapter so that users can set the player up with an Antenna in order to pull in over the air channels directly to the box that will be integrated into your TV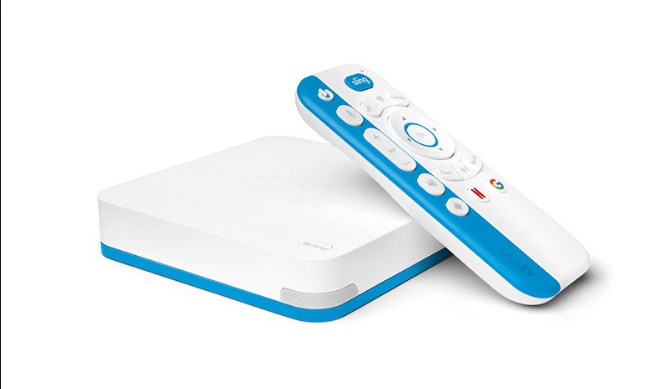 interface. The rest of the Android TV world is one click away giving users access to apps from the Google Play lean back store including Kodi, Hulu and so much more.
Get an Air TV From The Air TV Website here
Amazon Fire TV Stick
This is the one that guy at work has been telling you about. About as large as your index finger the Fire TV Stick is a cheaper more compact version of the Fire TV. The Fire TV stick runs the same operating system as the other Fire TV with one key difference. It does not allow for access to Amazon Free Time. If you have a college student without one this would be an easy win. The Fire TV Stick comes with Alexa built in and a voice-powered remote. The Fire TV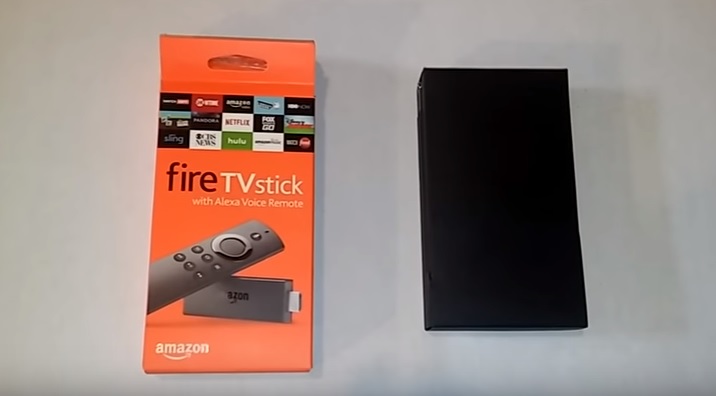 Stick offers a universe of apps and the ability to support sideloaded apps like the popular Kodi Media Center.
The Stick has an HDMI port built into the end of the device and ships with an HDMI adapter so that it can be adjusted to fit into tight spaces. This means, unlike many streaming boxes users will not have to purchase an HDMI cord to use it right out of the box.
Get A Fire TV Stick From Amazon here
Apple TV
Apple TV is one of the most expensive items in the streaming world. The device is an elegant complement to any household that utilizes Apple products. It has access to all of the mainstream streaming apps but has been criticised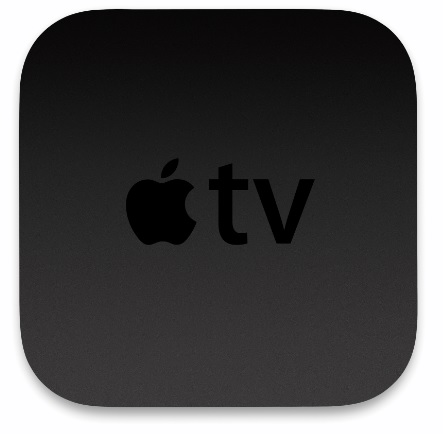 for a lack of free streaming options. Its app store appears more limited as well even though Apple boasts thousands of available apps. The latest model heavily emphasizes 4k capabilities to the point of having all of its menus be 4k quality. Apple will also upgrade content purchased from iTunes to 4k when available for free, which is magnanimous for Apple.  This means if you already had a lot of HD content from iTunes you may already have a 4k library too.
Apple TV has a feature called "TV" that will integrate a number of TV everywhere apps (login required) and build a program guide of sorts out of multiple options. This helps aide users in content discovery. Netflix though, while certainly an included app on the Apple TV is not included in TV app.
Apple TV's best feature for Mac and IOS users is the ability to seamlessly share the screen of IOS devices and Mac computers through Mirroring and launch apps directly to the screen through AirPlay. This means that users can access any app or website on their TV screen via their wireless devices. This feature is actually very popular with teachers and presenters as a tool all its own.
While possibly the hardest device to use as far as cord cutters go, for the right audience the Apple TV is a home run.
Get an Apple TV from Apple here
The Nvidia Shield
The Nvidia Sheild is the Gold Standard for Android TV users. The Shield is the largest Set-top box on the market but it packs a lot of power. The Nvidia Sheild can run a full Plex Server like a PC does and supports low latency game mirroring from compatible gaming PC's. This means that big-time gamers can run their favorite PC games through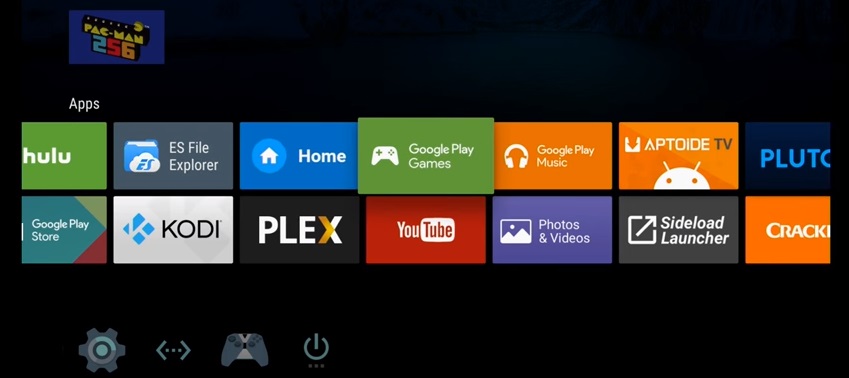 the device and play on their TV's from their couch instead of being anchored to a desk. The Sheild also supports 4k video and YouTube 360 view. For cord cutters, it offers the majority of the most popular streaming apps and supports multiple digital tuners for Live TV.  Like other Android TV devices, it also allows users to install Kodi right from the Play Store.
The box as mentioned before has a heavy emphasis on gaming and ships with both a TV-style remote and a video game controller. Nvidia has its own game store and supports full gaming from the Google Play store. While lots of devices advertise as supporting gaming, the Sheild is built to do it right. While it is one of the most expensive on the market it may be the best all in one out there.
Get an Nvidia Shield From Amazon