Xperi, the parent company of TiVo had indicated years ago that the TiVo Stream 4K was part of a sort of proof of concept for eventually building its own smart TV operating system that would power sets. The company appeared to take another step in that direction when it announced that it had acquired Vewd which powers the systems that ship in more than 30 million connected TV devices annually.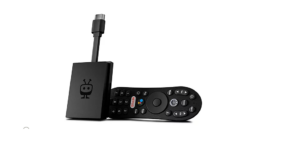 Back in 2020 The Streaming Advisor reported on a story from Fierce Media that said that the companies streaming dongle was just part of a long-term plan to get into the TV operating system market. The reason being that smart TVs have become a default for many customer who use the built in apps on a TV instead of relying on another input like a dongle or box to deliver apps and content. Roku has become a smart TV leader by putting its system on more than a dozen TV brands sold in the US and Mexico and Xperi wants to get in on that game.
Whether the system will change its look and feel in the future is unknown, but getting in with Vewd's manufacturing partnerships could be a big help for Xperi and TiVo as it looks to break into the smart TV market, especially in the developing world, where Roku, Fire TV OS and Android are not already entrenched.
"Xperi's TiVo product offerings, when integrated with Vewd's suite of streaming platform solutions, will help accelerate and scale the deployment of TiVo OS for connected TVs and expand our video-over-broadband offerings," said Jon Kirchner, chief executive officer of Xperi. "Vewd's global reach and expertise in providing support to content owners, TV OEMs, and SoC partners as they deploy middleware and OS solutions across various devices is tremendously valuable and further paves the way for additional monetization opportunities as we expand our global footprint of streaming devices."