---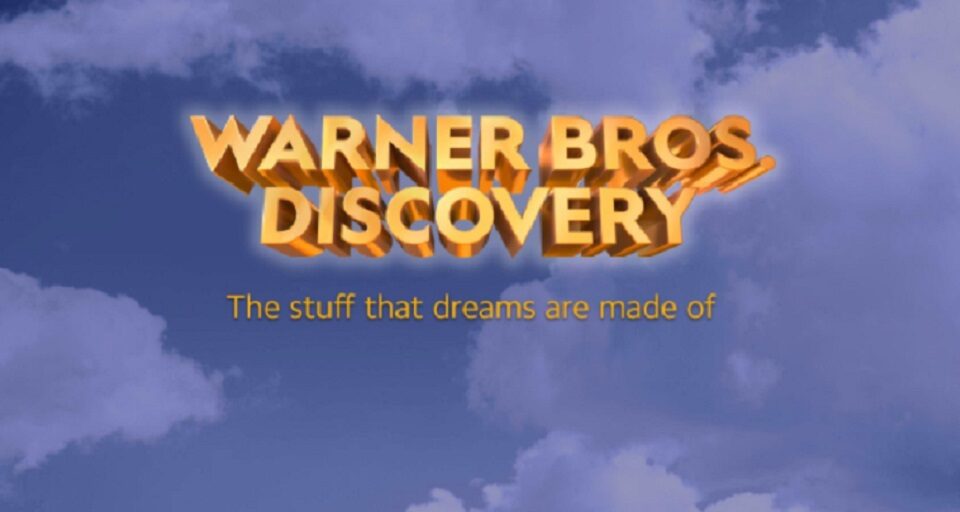 Does Warner Brothers Discovery really want to own its new TV networks? Discovery Networks has done a wonderful job of building up a roster of reality shows, lifestyle shows and more as evidenced by the popularity of its own streaming service, Discovery+. But it has not been in the business of developing signature scripted content. The question is, will the new company allow those who do know that side of the business to continue their work?
Within days of completing the merger between Warner Media and Discovery Networks to form the new company new CEO David Zaslav announced he plans 3 billion dollars in cuts. There have been multiple announcements about show cancelations and disinterest in spending big on original content. We have to ask, exactly why did Discovery Networks want to buy Warner media in the first place? Some of the announcements concerning content on the WBD family of networks include:
No New Shows For TBS and TNT
We do not know if any major projects were in the work at TBS and TNT but if they were, they will not happen. Nor will anything else apparently. Within the two networks, there is a mixed bag of six current original series Snowpiercer, Animal Kingdom  (Which was scheduled to end) The Last OG (Cancelled in December ahead of the Merger), Miracle Workers (will be back for another season), Chad (which had its premiere delayed before the merger), and American Dad! (which has become a very popular show). So it seems that Turner was already cleaning house with its slate of originals before the merger but if WBD's announcement actually means that TBS and TNT will be getting out of the original productions business altogether that would be a big shift.
What does it mean? Does it mean that HBO/HBO Max will be the home of new content while the two basic cable networks will concentrate on other things? Does it mean that Snow Piercer is going to end before the poor souls ever get off the train?
CNN+ Shut Down
CNN+ was likely a mistake in the first place, but the shutdown before it was a month old was a rough move from the new owners. Would CNN+ have picked up a big audience if it had been able to stay afloat? The numbers do not really look like they were going in that direction. It is expected that CNN will play a role in the eventual app that will combine Discovery+ and HBO Max. It should be noted that Peacock recently put a ton of MDNBC content on the streamer. Maybe WBD has something like that in mind.
CW Shows Cancelled
Batwoman and The Legends Of Tomorrow have been canceled. The CW built part of its reputation as the home for DC Comics-based TV shows which would debut on the OTA network and often be streamed via its free app or even later via Netflix. When HBO Max launched the face of DC Comics TV shows changed with new CW shows set to stream on the premium streaming app instead of Netflix, and the shuttering of the DC Universe streaming service, which moved originals like Titans and The Doom Patrol to HBO Max along with Star Girl which was also available on the CW. There is news that Warner Brothers and CBS which co-owned the CW plan to sell the network. So seeing that the company decided to end projects that would later appear on another company's platform again is logical. But at the same time, there has been no announcement as to if the shows will find another home on a cooperate-owned property.
WBD Not Investing As Much Into Original Content As Competition
"As you've heard me say, we are not trying to win the direct-to-consumer spending war," David Saslav is not looking to outspend Netflix and Disney in producing original content for its streaming assets. That is not to say that it will not spend any money on new content. This may turn out to be a prescient move. One has to ask if the subscriber numbers justify big spending on multiple original series launches when there are established brands already working out. HBO Max for instance is home to Euphoria, The upcoming Game of Thrones series, The Righteous Gemstones and so many other notable titles that jumping into multiple new projects may not be needed as the company figures out how to combine all of the assets into one. Here's hoping that it does not intend to only push out low-brow reality shows across the whole family of networks.
What do we think it all means?
WBD is a new company. Sure the assets are not new, but the combined nature of it is. The plans going forward appear to be getting more attention than whatever was in place ahead of the merger. CNN was in flux before the merger with the stunning departure of Jeffery Rosen, and the CNN+ launch was badly botched. DC comics appeared to be leaning hard into HBO Max for future programming announcing projects like the Batgirl movie, which WBD recently decided to push to the Big Screen, and the Penguin series that will build off "The Batman". Maybe the new company just wants to keep its properties closer to home. Saslav has expressed interest in
overhauling
DC Entertainment. The company is not going to stop producing shows and movies, but it wants to do so with more of a stated direction in mind. It would not be a surprise to see a soft reboot of sorts for the DC Universe on screen. TBS and TNT could be refined in their roles on TV. Adn it might well be time.
TNT has been a home for NBA Basketball for decades and recently got in with the NHL. Maybe the new direction will lean in more with sports. At the moment TNT already has eight shows listed that involve either pro sports or sports entertainment (pro wrestling). Maybe will see more NBA and NHL-based TV shows that are available during daylight hours. Could we see a bigger partnership with AEW, the pro wrestling promotion featured on TNT? There is likely room for all of that on a reimagined TNT. TBS is a real mixed bag. Because while it gets pushed as a comedy destination it also has a heavy sprinkling of sports.
TBS was long the home of the Atlanta Braves (Ted Turner actually owned both), but the network over time has developed a Major League presence not so strictly aligned with the local team with a Tuesday night game. I expect to see this game and programming moved to TNT. Another move that would make good sense would be to allow any contracts with other studios to wind down and stop carrying TV shows like "Young Sheldon", "Brooklyn 99", and "Family Matters". The network could be instead used to cash in on HBO Programming that can be edited for TV along with TBS reality-based game shows and programming. Rat in the Kitchen, Wipeout, Go Big Show and The Cube look right out of the Discovery Networks playbook and should find a happy home in the new company. Overall though, fans should expect to say goodbye to anything not inexpensive and owned and operated by the parent company going forward.
All of this will likely find a home on the app that puts it all together. Sports, news, and originals are key for premium streaming services. The company has plenty of assets that are not troublesome. Let's see if we are right.
---
Trending Now