Sling TV launched a browser based video option utilizing the Chrome browser. Until now it was not possible to watch Sling TV content on a computer without downloading a standalone app. This differentiated Sling TV from the vast majority of other Internet based services who typically will offer web based access without the need for an app. All you have to do is log into your Sling TV account and click watch now.
Sling TV still supports their apps for Mac and Windows.
"The Sling TV experience on Google Chrome is not only fast, intuitive and incredibly simple to use, it also gives customers the added benefit of seamlessly starting live and on-demand television with a click of their mouse," said Jimshade Chaudhari, vice president of product management for Sling TV. "Sling customers can stream their favorite can't-miss content, like live NFL games or the next episode of 'Game of Thrones' on Sling.com without the hassles of downloading plug-ins or logging in to another device."
The beta version of Sling TV's in-browser player is available immediately on the latest version of Google Chrome-supported devices and operating systems. It includes popular features like "My TV" and the "Continue Watching" ribbon, plus easy access to account settings, parental controls and more. Sling TV's first in-browser player will continue to roll out additional features on Google Chrome, including DVR and grid guide.
In order to update Google Chrome
Click settings section of your browser in the right-hand corner it looks like 3 dots

2. Click Settings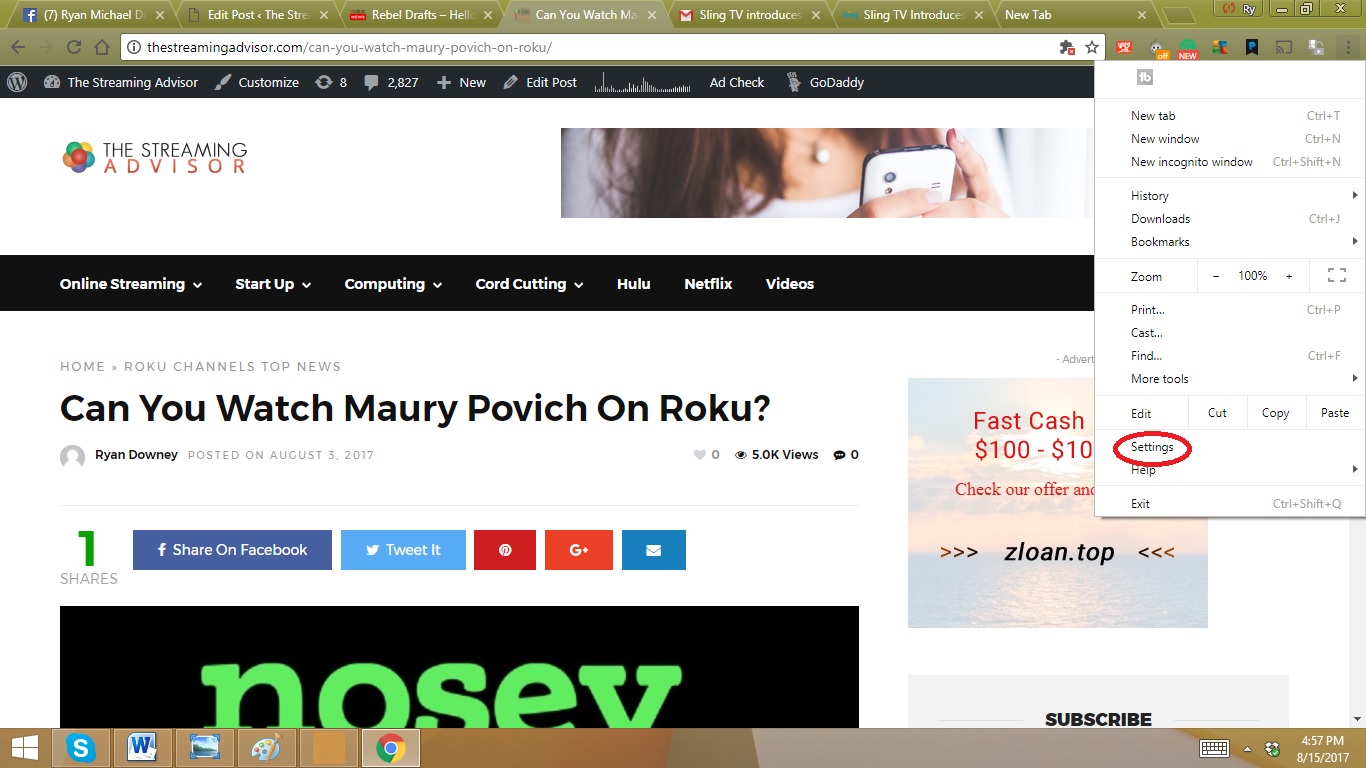 3. When the Settings page opens click the bars in the left-hand corner to open the menu

4. Click the option called about chrome