Apple TV is one of the oldest brands in streaming set-top boxes predated only by Roku. The device started off a lot different than it is now eschewing apps in favor of playing local digital media. But as apps became the standard for home media consumption it adjusted.
Price Range
The Apple TV of today is a sleek and modern take on the streaming box. While the $149.00 price for the HD intro model is more expensive than a top of the line Roku Ultra ($100.00) there are some notable differences between it and other products that may make it the right purchase for certain users. If you own a 4K TV and feel the HD version is lacking, Apple TV offers two other models based on storage size. The 32 GB model is $179.00 with a 64 GB model clocking in at $199.00. The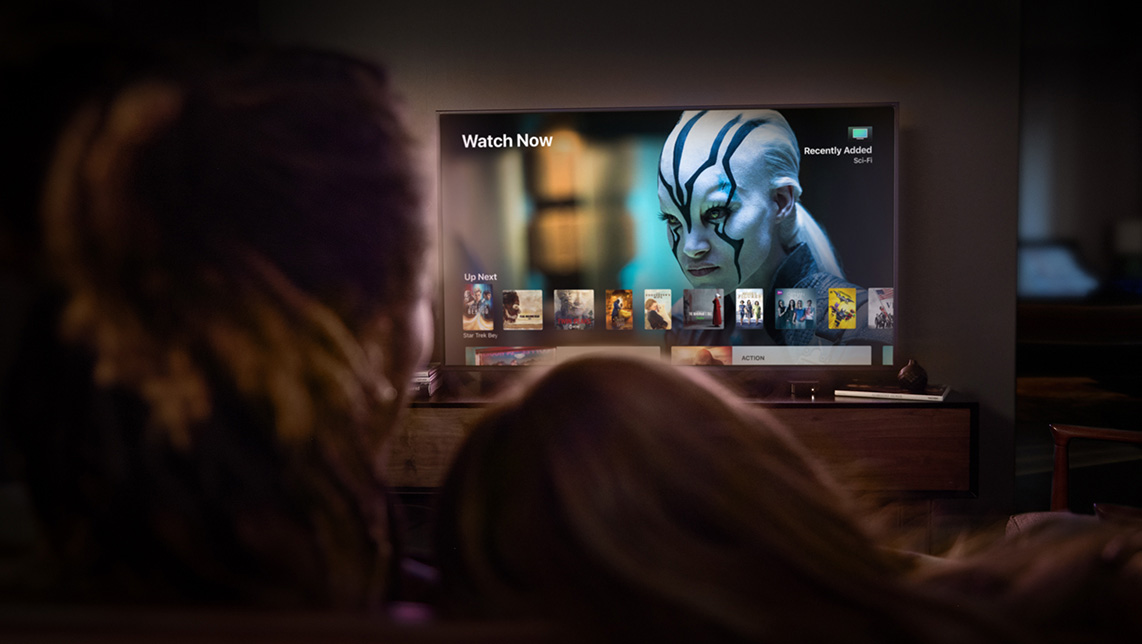 storage has no impact on streaming and comes into play more with how many games you wish to have downloaded onto the system. This means if you are buying the device for streaming you can definitely more than get by with the lower end models. Cool feature to mention. If you do opt for the 4k version Apple will give any content you have purchased previously through iTunes a free 4K upgrade if available. That's good news for people with large iTunes video libraries.
Can I use a 4K Apple TV if I don't have a 4K television?
Yes. You just won't be able to fully realize the difference that is gained via its capabilities. The intro model is actually just the 4th generation Apple TV introduced a few years ago. When it debuted the company was selling the previous generation model as the intro device. The bonus is that you will be ready if you make a TV upgrade.
Look and feel
The modern Apple TV like other standard set-top devices is about palm-sized and about an inch tall. It has a smooth premium feel that one might expect from an Apple product. It is absent any bright constant LED lights or other distracting features. Therefore it will fit anywhere you wish to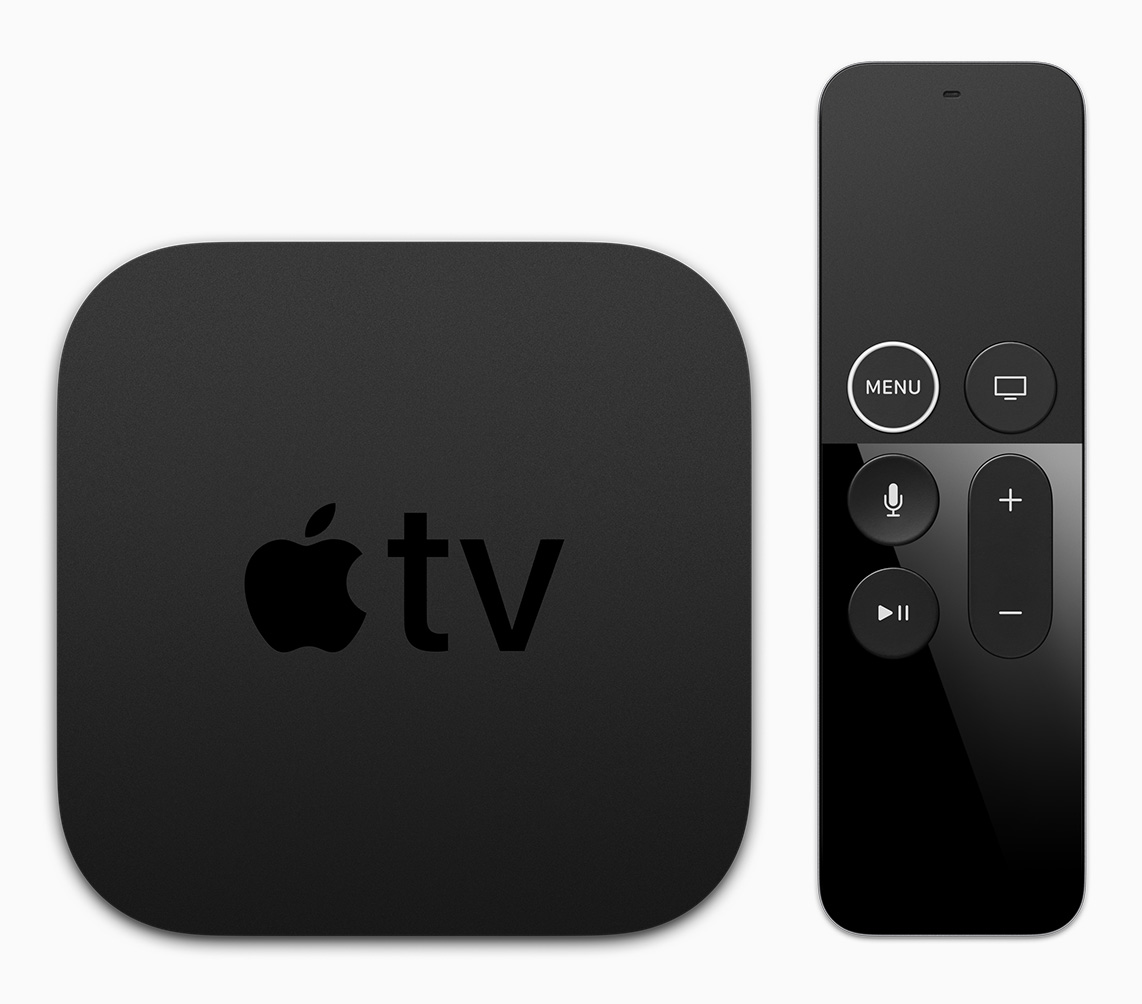 place it on your TV stand without getting in the way.
Controller
The controller for the Apple TV is a totally different take on streaming device controllers. First of all, it is smaller and thinner than almost any controller this side of the Nvidia Sheild. The small smooth rectangle has a reactive touch surface that is designed almost like a mini touchpad similar to what you would find on a laptop in both feel and function. It can also control a number of games including motion active titles. There are minimal playback buttons as well including volume control, Play/Pause, a menu button that acts as a home and back button, a button to launch the built-in "TV" app and a microphone button to allow users to interact with the Siri voice assistant. Want even more control? Users can program a number of TV remotes to work with the streamer negating the need for multiple controllers. In some cases, the Apple TV remote can even be used to control the volume on a connected TV. Both of these features solve important needs.
Interface
The Apple TV Interface has been more or less the same since the second generation debuted in 2010. The 5 by 5 grid setup allows users to fully view 15 apps at the same time with apps on the top and bottom rows partially blocked. The look is very similar to an IOS-powered device like the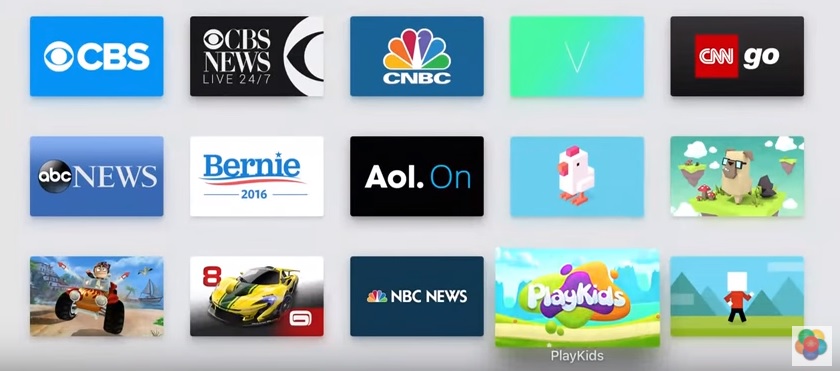 iPad or iPhone. As apps are installed they drop onto the bottom row in an open slot. Users can move their apps where they want them on the main screen by long pressing the chosen app. A unique feature of Apple TV compared to most set-top competitors is that users can create and folders. Like Android or IOS mobile devices users can group apps however
they choose by selecting them and hovering over another app.
Apps/App Store
10 years ago there were major differences between the apps Roku and Apple TV. At this point, there is almost no difference between any of the mainstream set-top boxes aside from the ability to add Kodi and access to Google Play video apps. Apple is one of the devices that does not allow Kodi and the Google Play store. Apple TV has a full app store with 12 main categories. The app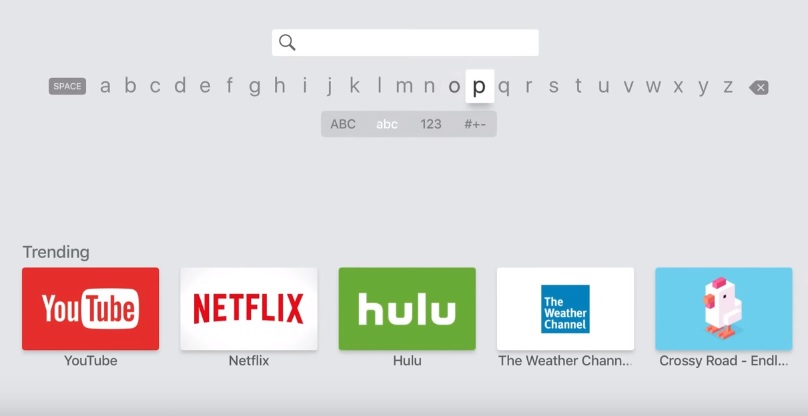 store also connects users to apps related to a given app through suggestions "users also added" this and that. There is also a section called top charts which breaks apps down into 18 categories where users can see as many as 100 of the top apps in a given category. This is actually a more detailed listing than the "Catagories" section. Games is its own category but it breaks down into multiple (8) categories. Overall Apple TV has the major apps one should expect to find. It includes the giants like Netflix, Hulu and Amazon Prime video. Though Amazon's app differs a bit from its iteration on other platforms in that it only allows playback of currently owned media and prime video options. It does not allow users to purchase movies and TV shows. The system also includes the top cord cutting/live TV apps Sling TV, DirecTV Now, Hulu (with live TV), YouTube TV and even Fubo TV. There are apps for shopping at stores, 24-hour news and much more.
Content Discovery
Great so there are thousands of apps. Some of these apps have access to thousands of titles. The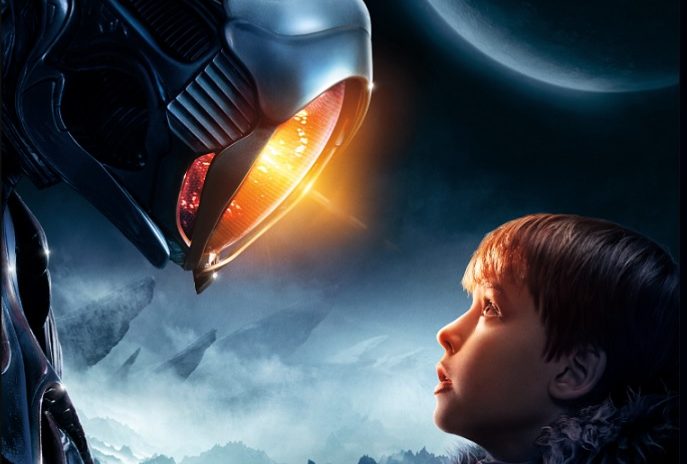 question is do you want to watch any of it. That's where the "TV" app comes in. Yes Apple TV has an app called TV. It not only has an icon on the home page that looks like a TV, there is even a launch button on the remote for it. The TV app gives users a way to find content. It breaks content down into categories in the same way an individual app would. Sports, drama etc. But the selections come from multiple platforms. This can include TV everywhere apps like NBC or Watch ESPN, subscription apps like Hulu and of course iTunes. For selections that are available in multiple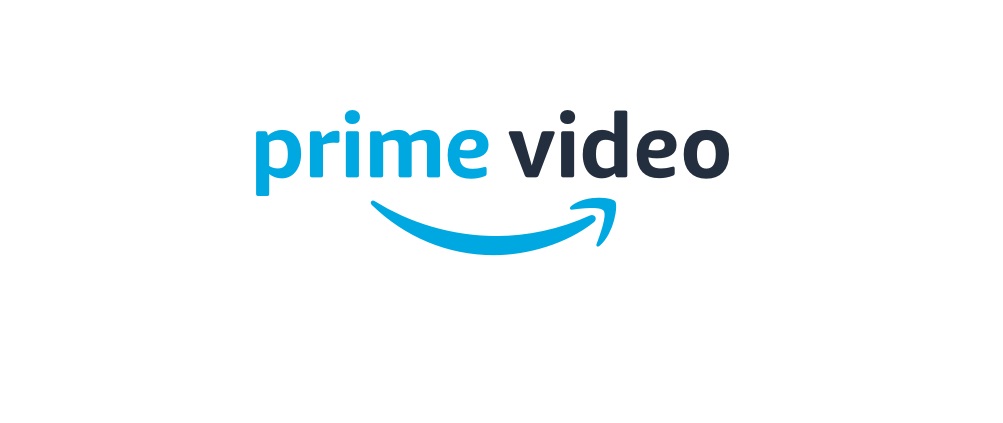 places, users are given the option to open a title from those options.
Inviting New Apps
For instance, Supergirl was suggested in what to watch. When I selected Supergirl I was given the option to buy it from iTunes as well as the option "Open In". In that menu, Apple TV presented the option to open the title in the CW app, where the most current episodes are free to stream, Netflix where the two previous seasons are housed and iTunes where a digital copy of the show can be purchased. The TV app also has a category for live sports events pulling from ESPN (not the Fox sports app atm) It will pull in news from multiple sources including Fox News, CBSN, Bloomberg, CNN, and others. It will present suggestions whether one has the apps installed or not. If a user chooses a selection from an app not installed the system will invite them to install it. Better yet it will also ask users if they wish to use a sign in from an existing TV service to authenticate if needed. This can be done in seconds provided you have a compatible service. In our case it asks to use Sling TV. The TV app also allows users to search by categories and genres.
Apple critics should be glad to know that the company is not forcing its own store on users. For instance, we took a look at a suggested movie that is available on Amazon Prime video. Apple TV actually suggested Play in Prime video as the first primary choice for the title.
AirPlay And Mirroring
The features discussed up to this point have been universal. AirPlay, on the other hand, is something unique to Apple devices. It is a mirroring protocol that allows Apple mobile devices including iPhones, iPads and iPod touch as well as Mac computers to share their full screens with the Apple TV. In the case of mobile devices, users can outright launch apps to the Apple TV instead of simply replicating their screens on the device. This was a super helpful feature in the days before Apples expansive app store but still serves a number of purposes. With AirPlay and mirroring any IOS user can share media on the device including pictures, music content from installed apps and such. They need only be signed in to the same network. Apple does this more seamlessly than any of its competitors.
Use as a presentation Device
Because of its mirroring capabilities and the glut of iPhones, Apple TV has proven very popular in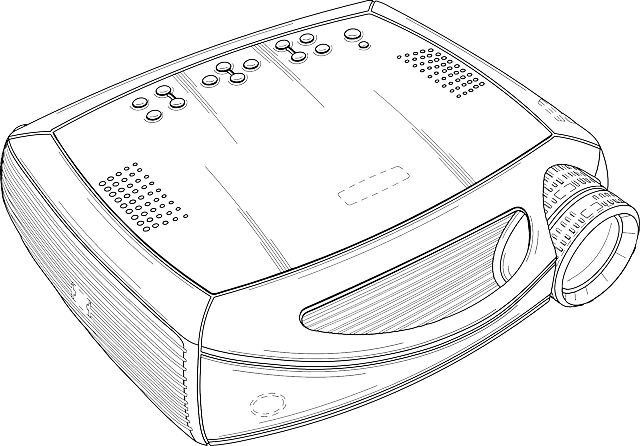 business and educational settings. Users can utilize the capability to share anything they wish whether it is a spreadsheet at a board meeting or a piece of art at a college lecture. All without physically connecting a computer to a projector and stressing over the settings. Anyone who has nervously configured a laptop in front of a waiting audience knows how that feels.
Siri
Apple made the voice-powered digital assistant mainstream so it should be of no surprise to find Siri on its TV device. Unlike Siri on IOS devices though it will not talk back. As of this writing at least, Siri's responses to questions are via on-screen texts. Siri can be used to open installed apps. Want an uninstalled app, tell Siri to get it. You can ask for sports scores and weather reports. Siri can even perform tasks like open and change settings on the box. More interesting for smart home users, Siri can interact with compatible appliances as a control hub.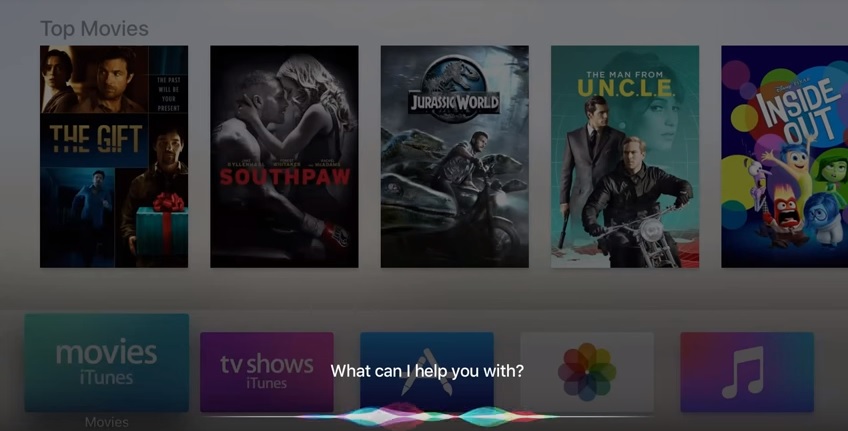 Bluetooth
Apple TV supports a number of Bluetooth devices. This means setting up the right speaker system can be done in mere minutes. Apple TV also supports a few Bluetooth game controllers for more action-packed games. This connectivity option should not be overlooked as it includes multiple headphone brands and styles that can be used for private listening.
Easy To Access Settings
The settings are easy to find. They are located at the top of the screen and indicated by the familiar gear icon. You can also get to them by asking Siri to open settings. The settings menu is reasonably simple to navigate. Users can access pertinent settings directly from the main settings menu. More nitty-gritty work is only a few clicks away via sub menus. The vast amount of the settings are handled automatically including updates. If you wish to tweak things just make sure you know what you are doing first.
Conclusion
There is no magic bullet when it comes to streaming boxes. The Apple TV is not for everybody. But it provides an elegant and refined experience without overly busy screens, popup adds and the like. Its remote takes some getting used to but there is also a perfectly usable mobile app for IOS devices as well. The device's software has gotten regular updates and upgrades over time which is part of the reason we are reviewing the device again in the first place. Its features have changed over time including the launch of the TV app.