Roku is adding a new category to its home screen that will bring more of the free content from its platform to the forefront. The new addition is called Featured Free and will be the second listed entry on Roku's left horizontal menu. According to  Rob Holmes, Roku's Vice President of Programming and Engagement the company wants to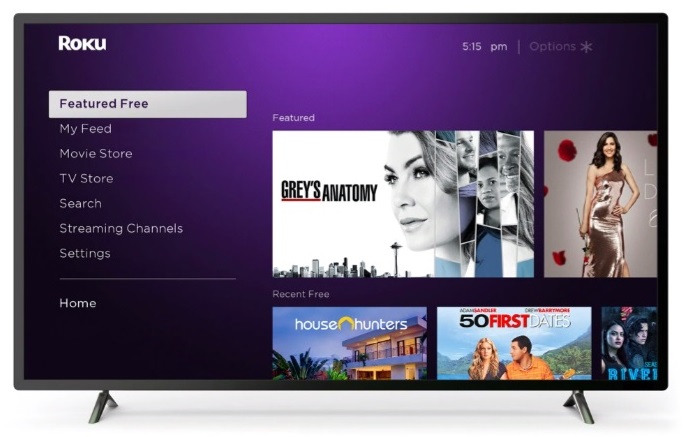 provide "The Best Of Free" Featured Free content will gather content from TV Everywhere apps and other services and curate it all into categories so that users can find series from multiple places all in one spot. In a way it's like a free version of Hulu. Incidentally there used to be a free version of Hulu called…Hulu. The new feature should be a real hit for people looking for great new TV content.
The free content available on Rokus platform comes from numerous sources and has become more popular over time as customers have ventured outside standbys like Netflix. That's why Roku stepped in with the Roku Channel last year. The company put a number of films from multiple sources in one channel without the need for all of the respective sources to be loaded onto the device. The channel has proven to be very popular and is currently the 5th most popular offering on Roku. As Roku and the streaming device market continue to grow, the ability to find content will replace the number of apps as the selling point.
Roku Channel Without A Roku
Roku is expanding the reach of the Roku Channel outside of its device platform. Starting today anyone with a computer or mobile device will be able to access the Roku Channel via a new website  TheRokuChannel.com. Users will need a free Roku account to access the material. There is not a free standing Roku Channel App for any mobile platform. Samsung TV users on the other hand, will now have access to the Roku channel through a dedicated app.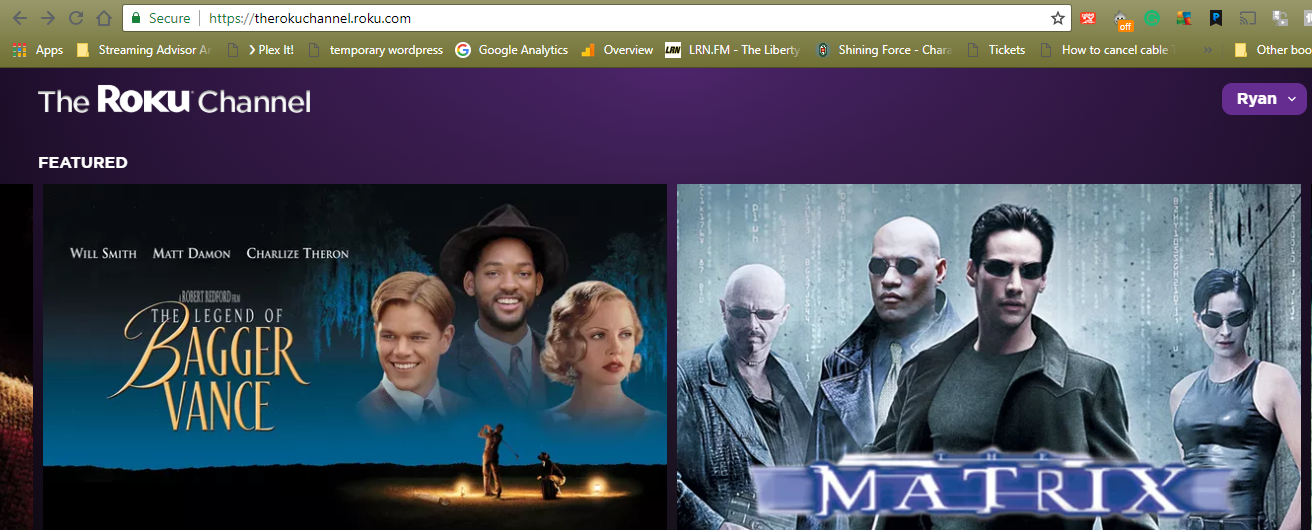 "Roku is the leading platform for free entertainment and our users love it. We're delighted to deliver even more value to our customers without subscriptions, complicated logins or fees," said Rob Holmes, Roku's Vice President of Programming and Engagement. "By expanding The Roku Channel to the Web, we're broadening the access points to high-quality, free streaming entertainment. With Featured Free, we're making it easy for our customers to see the great, free content already available on the Roku platform in one place, while creating value for our content providers by connecting them with Roku's growing audience."
Beginning today, Featured Free is available in the U.S. through a phased software roll out over the coming weeks. Once available on their device, Roku customers will be able to access current season TV shows, classic series, hit movies and more quickly from The Roku Channel, ABC, The CW, CW Seed, FOX, Freeform, Pluto TV, Sony Crackle, Tubi and more, directly from the main home screen in just a few clicks. Roku is putting a spotlight on new and returning shows, allowing Roku customers quick and easy access all season long.