There has been a much talked about marriage between the upcoming Disney+ service and Disney's other streaming properties Hulu and ESPN+. The bundle, which will cost $12.99 will allow users to use one sign in for all three services via their respective apps. But if you are looking to sign up for the bundle at the moment you will be out of luck. There is no way to sign up for the Disney bundle until Disney+ officially launches at 12am November 12. Once the service is available users will be able to sign up and bundle everything together via the Disney Plus website and smart phone app. Did we say app? Yes. As of the publishing of this story Disney has a large number of partners for the launch of the service.
In order to sign up for the Disney+ Hulu and ESPN+ bundle just go to the Disney+ website here. The bundle is offered along side of the stand alone Disney+ app.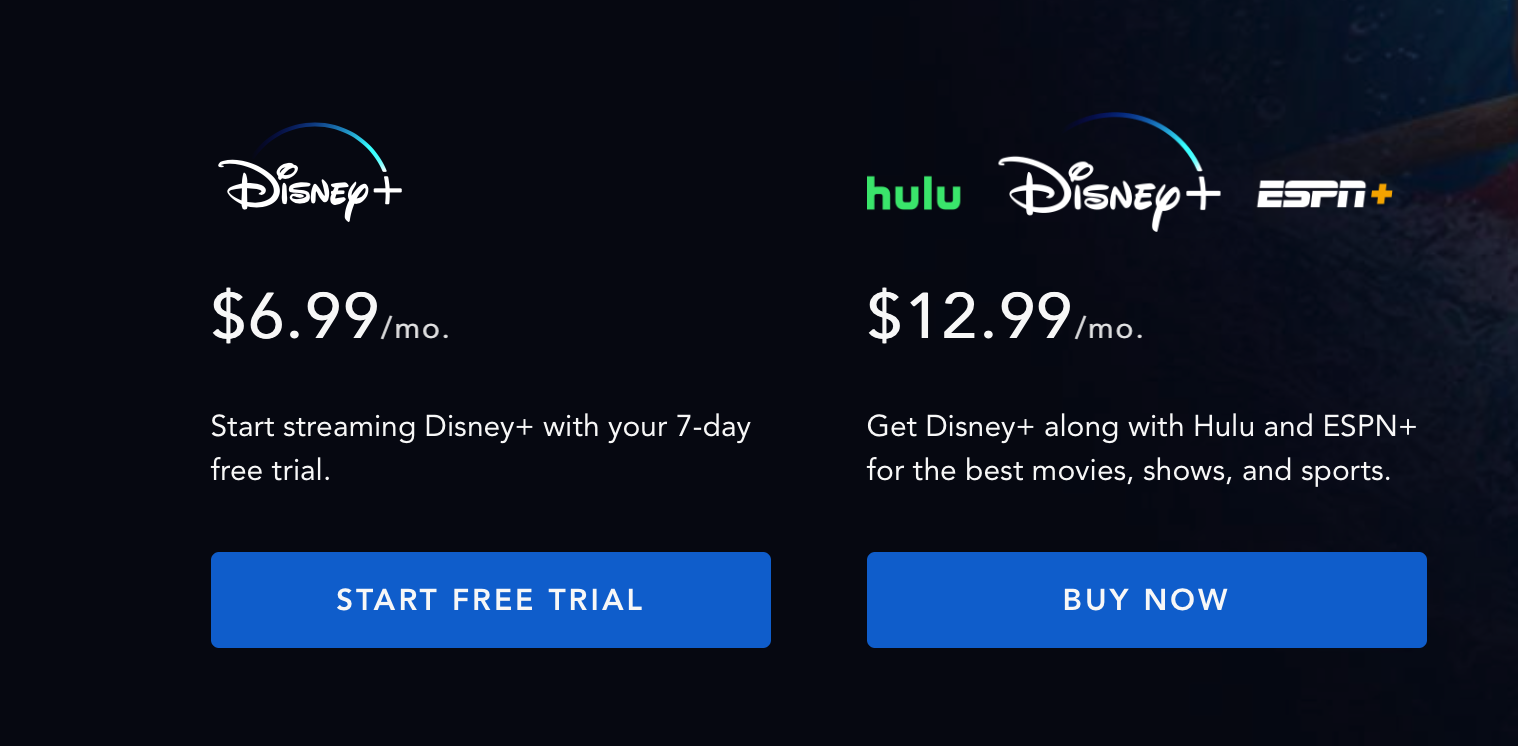 Where can I watch The Disney+ app?
The app will be available via Roku players and TV's as well as Google products including Android phones, Chromecast and Android TV. The service will also be available on Apple's IOS ecosystem (iPhones/iPads/iPods) as well as the Apple TV. Game console owners will get in on the action as well with Disney+ apps available for Xbox One and the PlayStation 4. Not to be left out, if a user wants to access the service via a computer they will be able to do so via the Disney+ website.
Once users sign up for the bundle they will be able to access it on 4 streaming devices at the same time. This includes devices outside of the home meaning the services are not geo locked like some TV everywhere apps.
Will Hulu, Disney+ and ESPN+ all be in the same interface?
At the moment no. Users will have access to all of the services but will have to sign into the apps separately.
Will Hulu's Live TV service be included in the bundle?
At the moment Hulu's live TV service is not included as a discounted product via any sort of bundled service. This is probably a good thing for streamers because it spares them from price increases based on programming negotiations with 3rd party rights owners.
Disney has an entire section of its help page dedicated to questions on the Disney + Hulu bundle. To see more info click here