Before you say it, yes, there is a Dr Who channel on Pluto TV channel 140. But in today's on-demand age when people ask How To Stream Dr Who they mean pull it up when they want to, see the episodes that they want to, pause rewind etc. So that being said let's talk Dr. Who.
Long confusing streaming history
The series has a lot of homes including the BBC in the UK. But for the American audience, there are now, three places to note. HBO Max, BritBox, and Disney+. It is not going to impact things until late 2023, but DIsney+ just signed a new deal to be the streaming home of new Dr. Who episodes. But the streaming service is not home to all of the episodes of the long-running series. Let's break down how it all works.
BritBox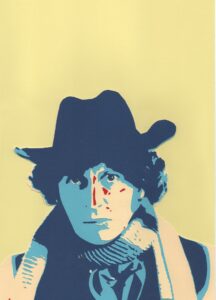 How To Stream Dr Who early episodes. BritBox, a service built to deliver Eurozone entertainment with a heavy emphasis on programming from Great Britain is home to the Classic Dr. Who. The series started in 1963 and ran for years through the 1980s. Being a British series meant that each run was short compared to a US show. Storylines were broken up into specials, and multi-part episodes but essentially self-contained. During that period there were multiple actors who played "The Dr." with the most famously identified one being Tom Baker, he of the scarf and big hat. To see Dr who from the 1960s into the early 1990s you will need BritBox.
HBO Max
How To Stream Dr Who reboot series. After 16 years with no TV appearances Dr. Who relaunched in 2005. The show catapulted into modern pop culture on Netflix, which streamed the show along with another BBC product Sherlock. But as other streaming services emerged and wanted unique content HBO Max emerged as its home. And here is where it gets confusing.
The modern run of Dr. Who from 2005-2022 is available via HBO Max. This run tells a connected story and features 5 different actors in the role with the most famous being David Tennant with strong competition from Matt Smith. The modern run is also on the cable channel, BBC America during the season as a live on-demand option.
Disney+
How To Stream Dr Who going forward. As of the writing of this story, Disney+ is the home of Dr. Who episodes from 2023 forward. How long the series lives on the streaming service will depend on more factors than we care to explain in what is supposed to be a basic guide. Will Disney eventually pull all of the episodes classic and modern over? We shall see.