---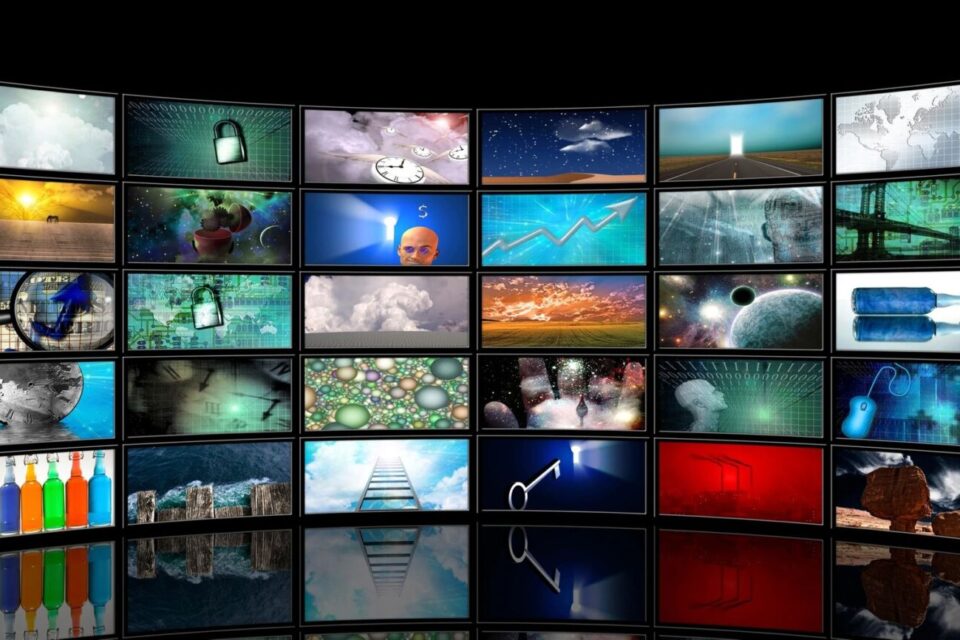 We used to say "Save your money don't buy a smart TV". But in today's market, every TV sold is a smart TV. And this is why we are writing the piece. People ask often if they should get a smart TV or ….? Smart TV or Roku TV, Smart TV or Amazon TV etc. But what they do not realize is that they are asking themselves or others the wrong question. That is because every TV that has apps and internet connectivity is a smart TV.
Smart TVs are TVs that allow users to access content from the Internet via streaming or browsers in addition to traditional uses like a cable connection or even via an antenna. How the various TV manufacturers choose to do this depends on the kind of operating system they have. If the word operating system makes you think of a computer as opposed to a TV there is a reason for that. Because TVs are no longer passive squares and rectangles that need other inputs to make them worth something. Smart TV operating systems have turned them into all-in-one entertainment devices capable of amazing clarity with the ability to deliver endless content without even requiring users to spend any extra money if they do not want to.
Our recommendation has and will always be to get a TV you like and always have a totally different type of streaming device as a backup. But many people find that having one main option to learn and enjoy is a much less problematic approach.
That being said, there are tons of differences between the TVs on the market. Let us give you a breakdown of the kinds of smart TVs that you will find at your local big-box store or online.
Manufacturer Specific Smart TVs
This section addresses TVs that have a specific look and feel to their equipment and operating system because they are built totally in-house. The company that makes the TV also owns the operating system. You will only find the specific features from one of these types of TVs on other TVs made by that company.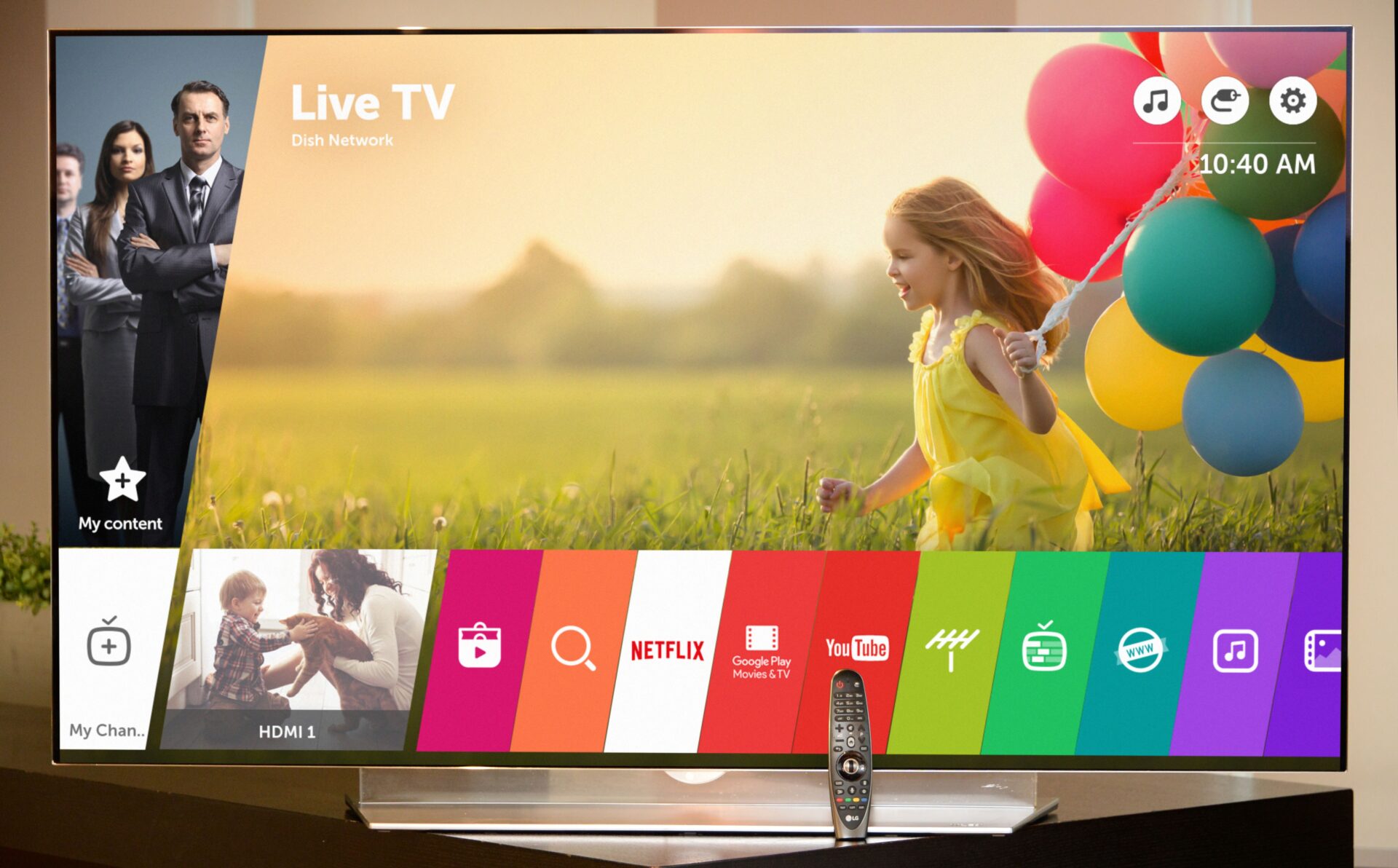 LG
The conversation around smart TVs should start with LG. The manufacturer is one of the world's leaders in TV production and built one of the first true Smart TV operating systems. LG TVs use an operating system called WebOS. The system is very straightforward for users. One tap of the home button puts its apps front and center at the bottom of the TV screen. LG has an app store with about 1000 apps. that is fewer than some but the lineup of apps includes the majority of the most popular streaming options as well as the integration of what it calls Channels+, a large group of free internet-based channels that stream content 24 hours a day very much like traditional TV Networks. In fact, there are a number of basic cable channels and digital broadcast channels that have their content built into Internet channels.
Users will get access to major services like Netflix, Hulu, Amazon Prime Video, YouTube, Hulu with Live TV, YouTube TV, Sling TV, Fubo TV, and many more. LG TVs deliver some of the finest hardware you will find and typically have wonderful screens and all the bells and whistles when it comes to tech specs. They provide all of the major apps that allow users to check out all of the latest viral videos with YouTube, cut cable and stream live TV channels, enjoy the top free streaming options, and enjoy all of the headline-grabbing on-demand services for both premium purchases and access to full catalogs of thousands of pieces of content.
What apps does LG offer?
Check out LG's app selection here.
Cons
Where LG can struggle on the app front is that it is not always the first to get the newest apps or the latest updates. LG tends to roll out new features every year or so that only land on new TVs. So that means that your TV may get left out depending on how long ago you bought it. But if you are buying a brand new model you should not have anything to worry about for some time.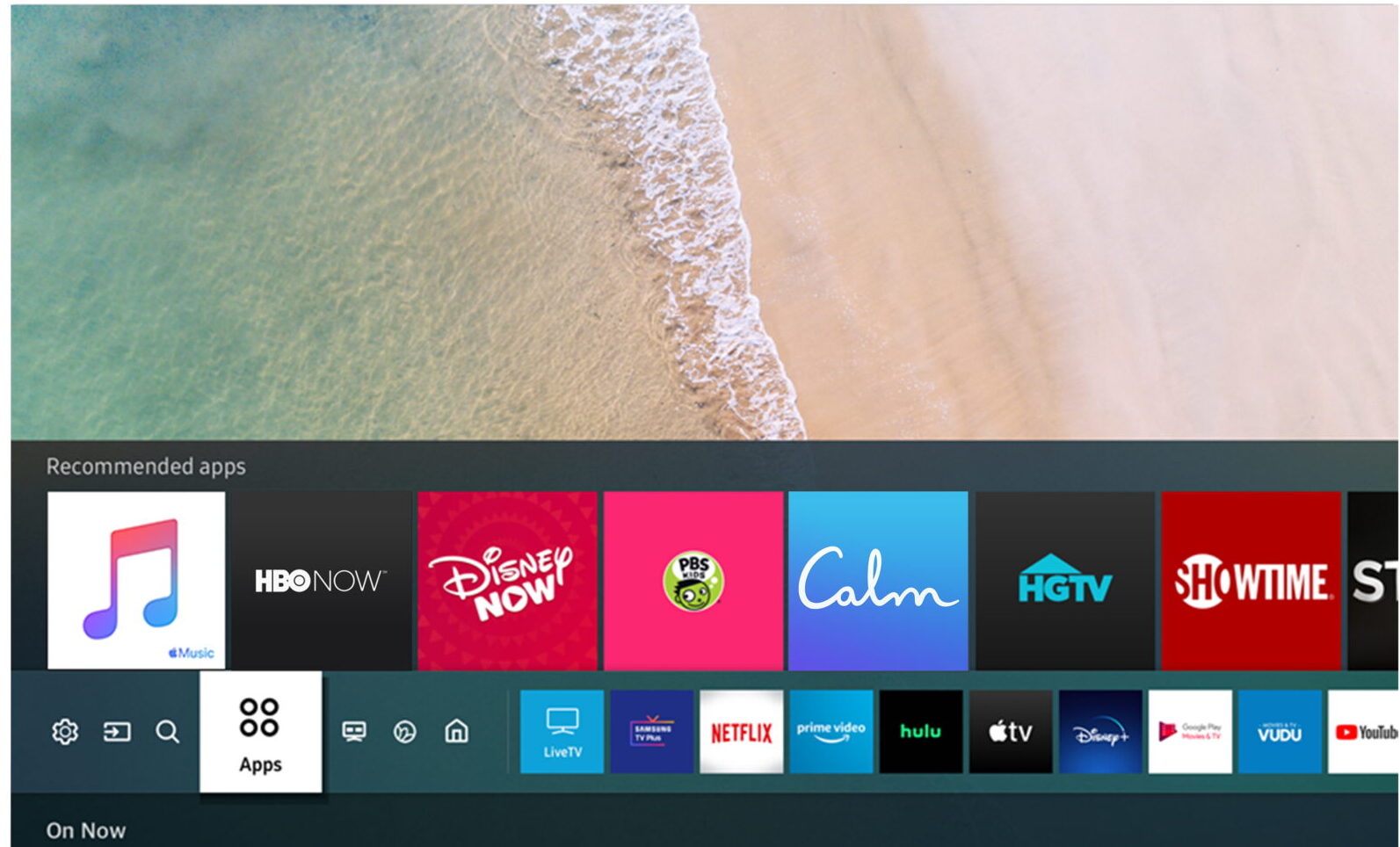 Samsung
Samsung is another major TV manufacturer in the smart TV space. The company has its own operating system called Tizen. Tizen is a diverse operating system with a traditional TV feel. Each function is accessed via normal menu navigation. Its apps are right out front on the home screen available as easy as pressing the home button. The apps display along the bottom of the screen where users will also find access to other important functions like settings, HDMI inputs, and its search capabilities. The app store includes over 2400 apps and will provide users with all of the top services. Notable apps include Netflix, Peacock, Hulu, Sling TV, YouTube TV, Amazon Video, etc. There are no major can't miss apps that will not be available via a Samsung TV. Samsung TVs are typically premium products but can be very affordable via sales. You just have to keep your eye out. The company makes top-quality hardware and produces wonderful picture quality and performance. They can have a larger learning curve as far as bouncing in and out of different settings and HDMI inputs but you will probably not have to worry about the screen going dark on you due to the craftsmanship involved. If you get a high-end model you will get the latest innovations available to home entertainment.
Cons
Samsung often leaves models behind as it innovates. New model lines get the new features while older models can be left as is. Product support typically lasts for years but if you buy a TV and say 3 years later the company announces some major new capability you may not ever get an update that gives you the new functionality.
What apps are available on Samsung TVs?
See the full listing on Samsungs Smart TV apps here.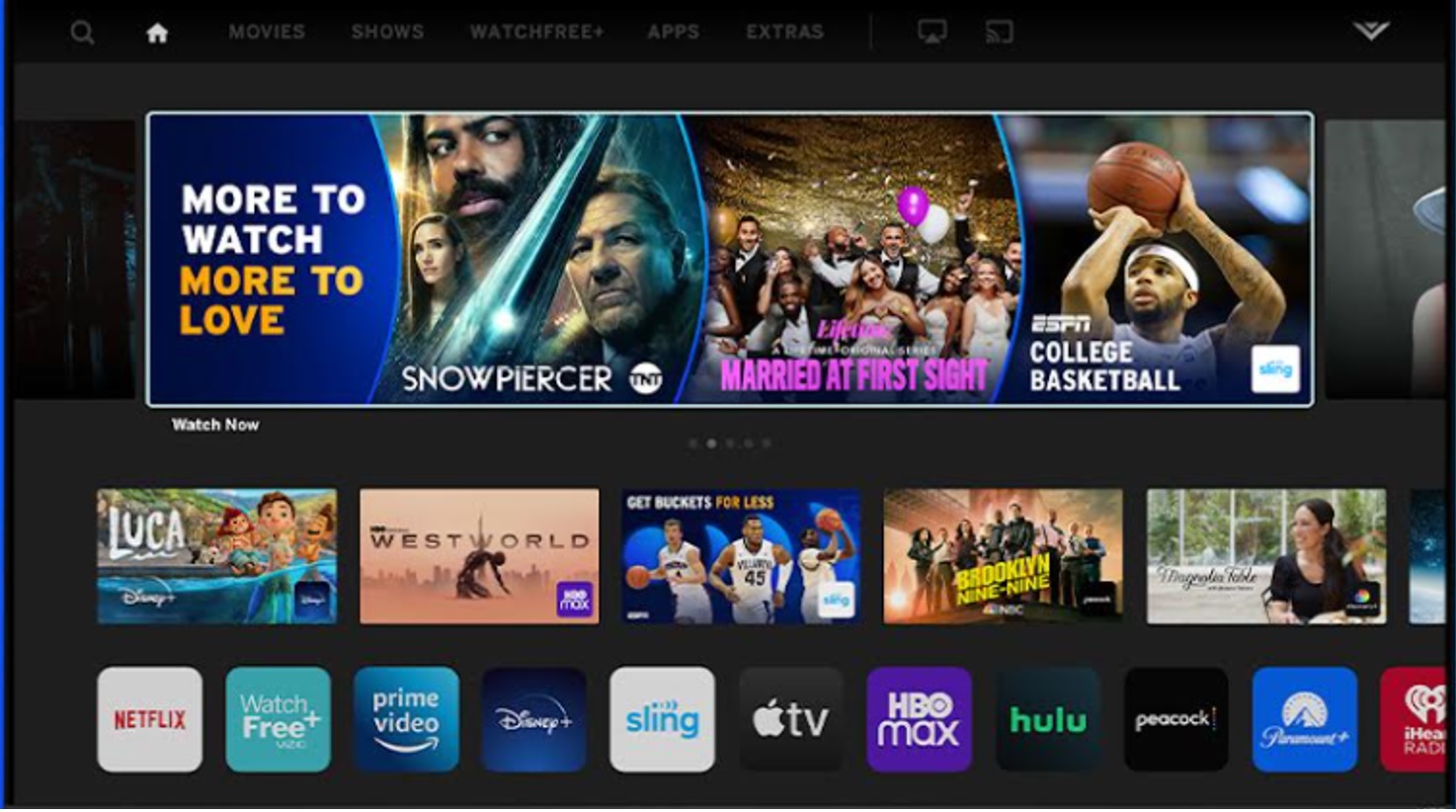 Vizio
Vizio TVs are very popular because they provide premium pictures often at discounted prices. You can get a big screen without the price you pay for some of the other high-end brands and still get good specs. For instance, this means you can grab a 75 inch TV for less than $800.00. That is not an easy thing to say of most brands. This has led to Vizio building up a loyal following. Vizio offers built-in streaming channels which it calls Watch Free+. The channels allow users to watch news, movies and TV shows as if they were viewing standard TV channels. That is not to say that you can watch any TV channel you want on a Vizio TV for free but it gives you a lot to work with from the start. Vizio Smart TVs also have built-in compatibility with IOS and Android devices called Smart Cast. This allows users to send any apps that they can access on their Apple or Android phones or tablets on their TVs.
Cons
The app selection is much smaller than what you find with most smart TV systems. It tries to make up for this by providing support for app streaming from phones and tablets but it is an extra step needed for a surprising number of popular apps that can be found on other systems without extra equipment involved. You also never know how much longer Vizio will stick with an operating system. There was a time not too long ago when the system did not have apps at all and depended totally on Smart Cast. There have also been multiple other operating system configurations. Vizio TVs are less likely to keep up with native app updates than their brethren.
What apps are available on Vizio TVs?
you can see a full listing of the apps available for Vizio TVs here.
Non-manufacturer Specific Smart TV Platforms (OEM)
The first three systems on the list were Smart TV operating systems that are specific to certain brands. Every LG Smart TV will have WebOS, Every Samsung Smart TV will have Tizen. The formats discussed in this next section are what the industry calls OEMs. These are formats that can be found on TVs manufactured by multiple companies. Roku for instance has over 12 TV partners in the US alone. And on top of that, some companies like Hisense that use the Roku OS, also make TVs that use other systems like Android or Comcast's XClass branded TVs. So in order to find TVs with one of these systems, you must specifically look for them. They are not hard to find at major big box stores or online. The most important thing to understand is that there is no such thing as a "Roku TV" no matter how it's marketed. Because Roku does not make TVs. It sells its look and feel to companies that do. That goes for Android TV, Google TV, and others.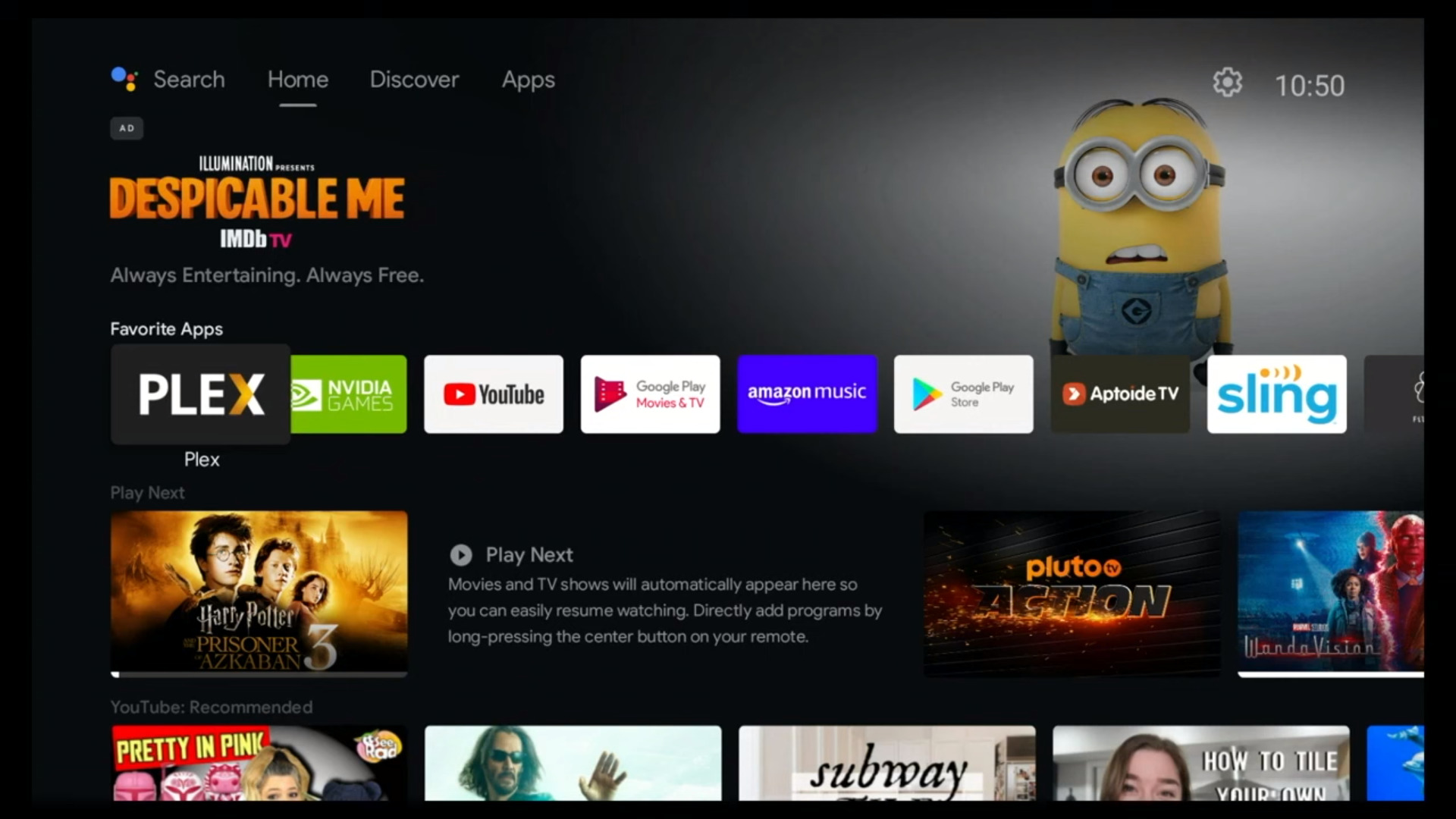 Android TV
Android TV is an operating system found on a number of TVs sold around the US. One manufacturer that prominently uses Android TV is Hisense. Others include Sharp and Philips. The operating system is made and distributed by Google and features a TV-based version of the Google Play store, a built-in voice assistant that can launch apps, answer questions about anything online, and control Google home-based products. Its app selection is fairly large and also allows users to add apps from outside developers. The home screen is a totally different take on the app layout. It's based on content discovery. Its home screen supports a row of favorite apps at the top of the screen for quick launch but also features rows of content based on the apps one chooses to see more of. For instance, users can create a row for Netflix or Hulu and other apps that suggest shows and movies from them as suggestions for users. This is the case with dozens of apps. The app selection is rather large and supports launching Android apps from phones and tablets to the TV as well to further extend the app capabilities through a feature called Chromecast. the Chromecast feature also supports streaming from a Google Chrome browser which allows users to stream from computers as well or use the TV as a presentation device.
Cons
Android TV may be on its way out. Google recently launched a new stylized operating system called Google TV which is based on Android TV but has a bit different flavor. Hopefully, that means that TVs will eventually get upgraded to the new look. Google is still committed to supporting both systems. Android TV has a tendency to favor Google-based results in searches. Google also has a limited universal search for general content queries with a heavy lean to Google Play results.
What apps are available on Android TV sets?
There is not a web-based Google Play store for Android TV. The closest you can get is to go here to the google play store and select the Hisense option.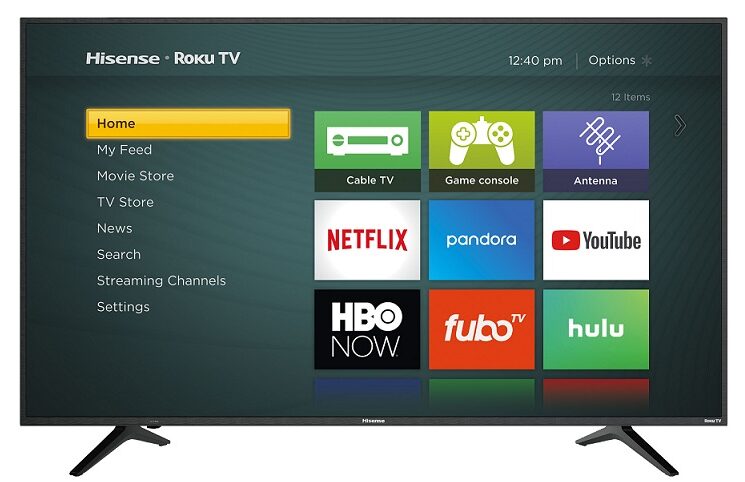 Roku OS
Roku got into the TV operating system game early after establishing itself as a brand via its streaming players. Its setup is very straight forward using a grid of apps showing 9 choices at a time, however many apps are installed. Its menu is intuitive to a point where the entire TV feels like it is an app. All of the controls are found on the left side of the screen all of the apps are found on the right side of the screen. Roku also provides access to its HDMI ports and other media inputs like antennas at the top of the home screen with easy-to-label icons. This makes switching from one device to another very simple by removing the need to dive into menus. TVs running the Roku OS feature the most complete universal search in the industry. If you are looking for a title you will find it if it is streaming anywhere. The system supports thousands of apps with a multi-subject app store. There are over 12 manufacturers that use the Roku OS including TCL, Hisense, and Sharp. One of the more interesting developments with Roku is the expansion into audio support via easy-to-set-up wireless speakers, subwoofers, and a soundbar.
For a list of TV's powered by Roku click here.
Cons
Roku products have voice support but it is limited to content and app searches. Many TVs do not ship with voice-powered remotes included so those looking for that capability have to order them separately. When using a Roku app you must fully exit from the app in order to launch another.
What apps are available on Roku Powered TVs
See a full listing of Roku's apps here.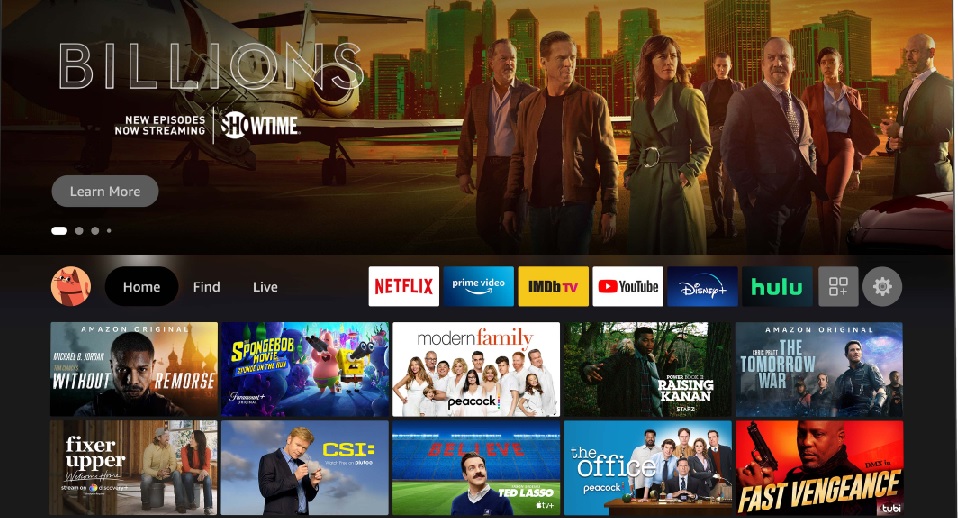 Amazon Fire TV OS
Fire TV OS is a rare system that can be found on TVs made by Amazon as well as 3rd party manufacturers such as Toshiba and Best Buy's Insignia brand. The system is powerful and very active. Fire TV OS supports thousands of apps and is capable of supporting apps made by outside developers. For those who have the Amazon Prime group of services, a Fire TV is like a homecoming. The system integrates Amazon Music, Alexa controls and Amazon's cloud storage which allows you to use your own photos as screen savers. There are not a lot of apps that are not supported but if needed Amazon has a built-in web browser and support for screen mirroring from Android phones. Several apps also allow users to access Airplay for iOS devices. The system is attractive and versatile and fun to use overall.
Cons
Getting used to the navigation of the system is a bit of a blur when you first get started as each heading opens up a totally different screen. Many video selections on the home screen launch commercial trailers at the top of the screen meaning that you may want to turn down the sound at times. The home screen is built to help you find content from Amazon. While it features other installed apps it is undeniable that you are navigating an entire interface built to remind you that there is a lot of stuff available to Amazon customers to the point where the setup process encourages you to go ahead and try the Prime service via a trial.
What apps are available for Fire TV?
For a full listing of apps available on Fire TV click here.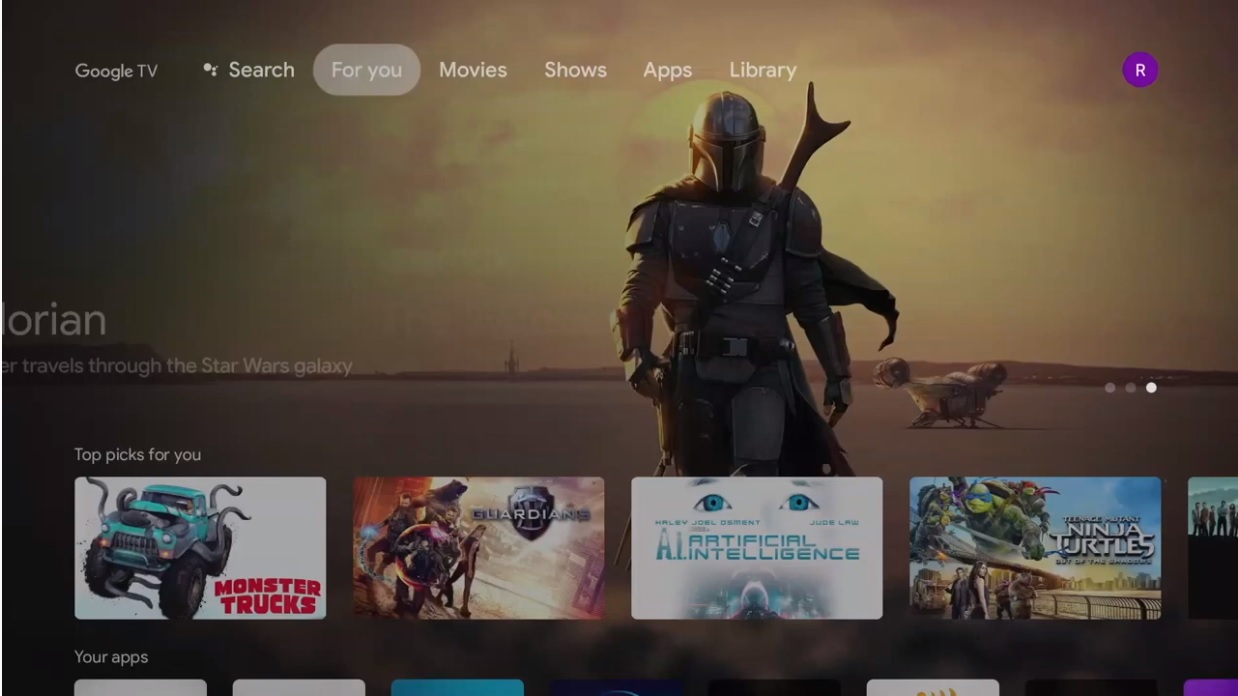 Google TV
Google TV is another variant of Android TV. The revamped version of the operating system features a splashy home page with even more of a focus on find content. The concept is akin to organizing your content by type instead of by service. Instead of rows based on what is on Netflix or Hulu Google TV organizes shows and movies based on genre. So when you boot up the TV you will see the "top picks for you" based on your watching habits along with other sections like movies from the 80s or Action-Adventure TV Shows or something. It's very much like walking around an old-fashioned video store except that all the movies are in. Google TV uses the Google Play store as its app store but can also support apps and app stores from other developers. If you have content from Google-owned services it is stored in a section called "Library". There is also a section called Live where you can find free streaming channels preloaded. Users can choose to integrate YouTube TV, Sling TV or Philo (all live tv subscription services) to that section via the Google Home app if they choose. Users have the ability to add apps to the top of the home screen for quick access as well as jump into the full group of downloaded streaming options. Available apps in the Google Play Store are broken down by genre to make it easy to find things for your tastes. The selection is large as google plays pretty well with others. You will find all of the heavy hitters like Netflix, Amason Prime Video, Apple TV+, cable replacement services and thousands of other premium and free apps ready to download in the built-in app store. If there is an app that just does not have a presence on the device you have the option to use the Chromecasting feature to send video from a phone, tablet or Google Chrome browser to the TV as well. This expands the scope of the device past its initial capabilities. Once a user sends video to the TV the TV remote will control it.
The most prominent company to employ Google TV by far is Sony, which has been all-in on Android TV since its launch. It could have almost been put in the section with LG and Samsung if it were not for the fact that it doesn't make the operating system that all of its smart TVs employ. Sony is a premium brand that delivers top-of-the-line hardware performance and picture quality on par with the best in the business. TCL also has a new line of TVs that support the format that can be found for bargain prices. Since Google TV is not exclusive to any one company you can expect to see the format show up on other TVs over time.
Cons
Google TV is Google's 4th version of a smart TV operating system to come along since the company got into the market. There was actually a totally different concept of Google TV out on early smart TVs that was scrapped in favor of Android TV. The point here is that if you get a TV with this OS built-in you might find that Google moves in another direction at some point. Whether your TV continues to be updated or whether all of the apps will work overtime will depend on Google's commitment to the platform. The emphasis on content may be hard to understand for users who are used to thinking of programming as part of a channel or service. Because it is built around Google products most of the perks are for Android users leaving iPhone and iPad users out in the cold a little as far as expanding app access via Chrome casting.
What Apps are on Google TV?
For a listing of Google TV apps click here.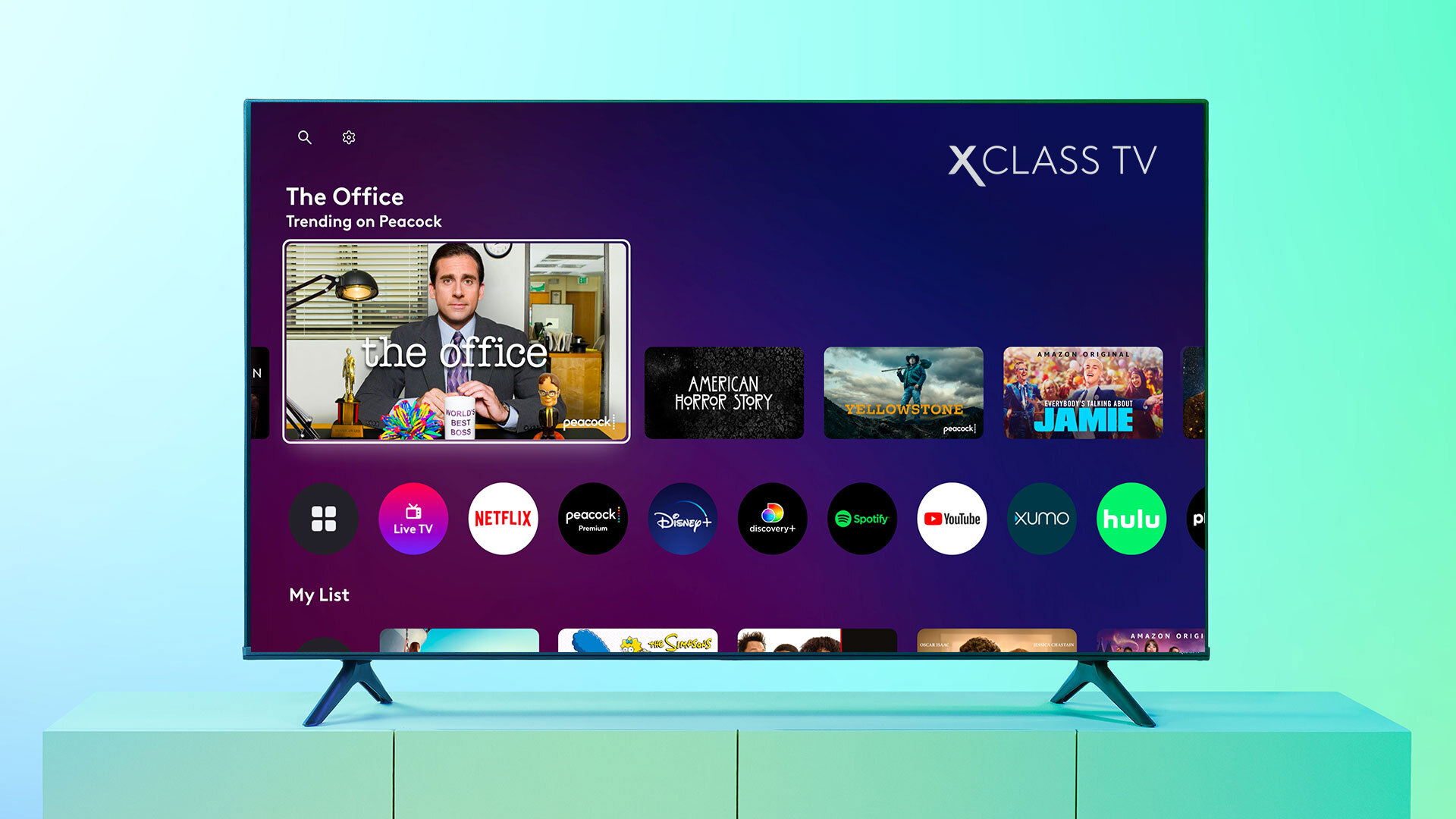 XClass  TV
XClass TV's are a very new entry into the Smart TV realm. The system is built from Comcast's Xfinity OTT platform and is the first attempt to push the look and feel into markets outside of the traditional Comcast footprint. The operating system is another approach to encouraging content discovery in order to get users watching TV and not bouncing around menus too long. It puts HDMI ports into windows right at the top of the screen where users can see what is plugged in without having to actually launch them. The system has a somewhat smaller app store than the majority of Smart TVs. While you can be sure that you will find major services available it will be trickier to get the more niche-focused services. The biggest strength of the XClass TVs is that it treats all of its apps like a normal TV service would treat channels. Users can build their own cross-platform watch list. What does that mean? If you have a favorite show on Paramount+ and a favorite on Discovery+ and a favorite on Netflix, you can have them all lined up in a watch list together instead of having to launch a specific app to get to what you want to see. That is quite a game-changer as far as I'm concerned. With the number of services out there we can find ourselves trying to remember where things are instead of the old days when it was remembering the channel numbers. At the time of this article, the only company that is making XClass TV's is Hisense. You can expect that to change over time as seen with other smart TV OEM formats. The system supports voice search and in the case of the Hisense TV it comes with a remote built for it.
Cons
Apps roll onto the Xfnity platform at a different pace than they do some of the other app stores. This can mean that users could miss out on a new service that they would otherwise access on other platforms. And without the ability to add apps, not in the app store this can be limiting. On its official website, the company even mentions that you can add other devices for apps. While there are some people who would never know the difference, hardcore streaming fans may feel a little left out. The system is more about simplicity than it is overwhelming choice.
What apps do XClass TVs have?
A full listing of apps for XClass TV's can be found here.
---
Trending Now
You may also like