Streaming device remotes look different than remote controls that typically ship with TV's. This statement should not be a shock to anybody who owns one. This also applies to TV's that are made to work with say, Roku or Fire TV OS built in. Every now and then someone will ask why the remotes do not have the familiar number pad that remotes for TVs have had since they became a ubiquitous part of the living room.
It's because we barely use numbers anymore
At this point wondering why there are not number buttons on a Roku remote or, Fire TV remote, or Apple TV remote, or Android TV remote is like wondering why you don't see phone books in people's kitchens or near the land line phone anymore. It's not that people don't use numbers as a part of the language, but in streaming, channel numbers are irrelevant.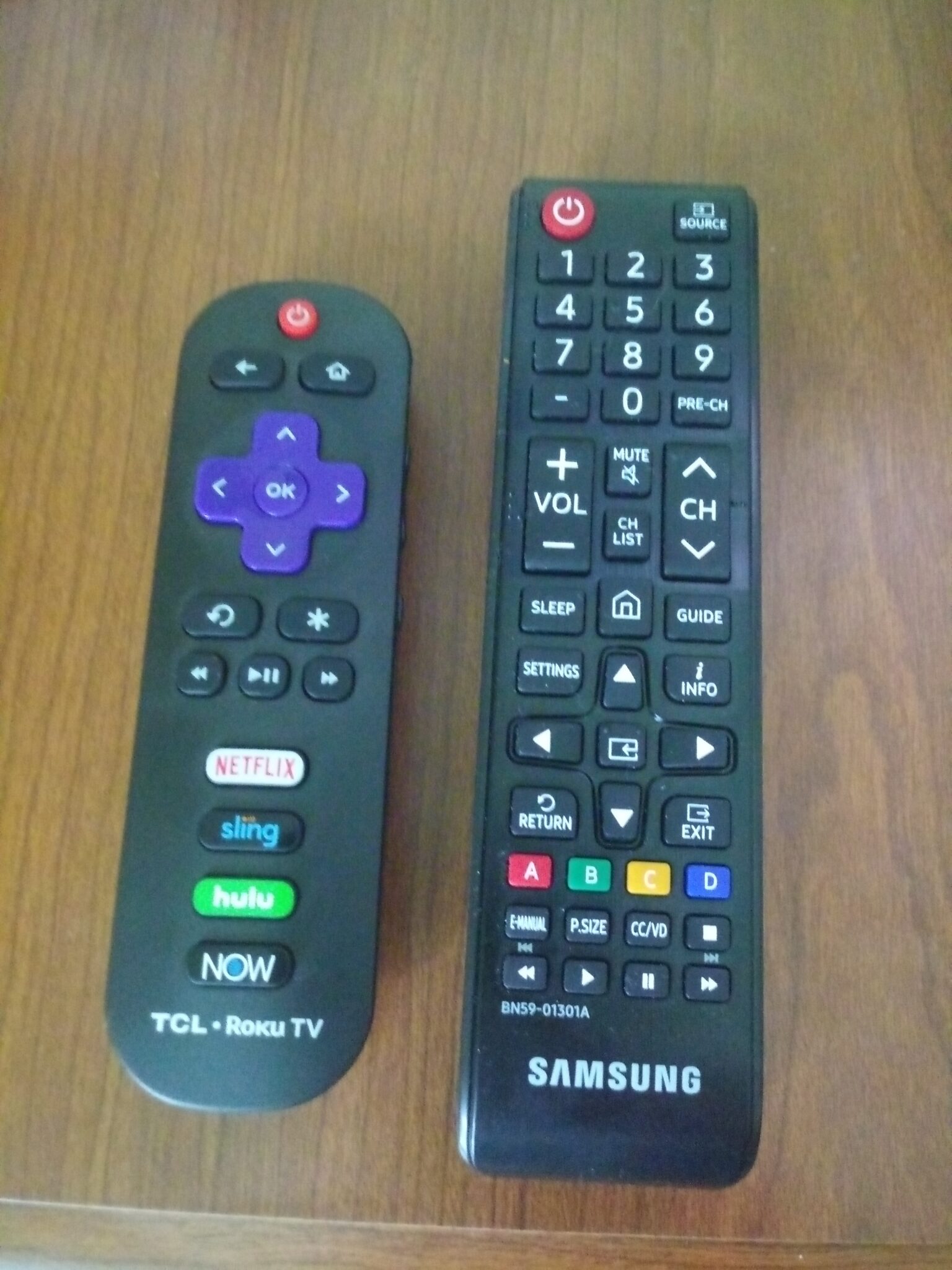 I have now been a cord cutter for over 10 years, so it's been quite some time since I even thought about channel numbers but I remember over the years when the channels would get changed up. This made it super confusing considering that we referred to channels not by call letters or networks, but by their OTA designations. Ok Ryan remember channel 5 is now number channel 9 ???????
Channel 5 still exists where I live, it is currently the NBC affiliate in our region, but when a resident in central NC watches channel 5 on Fubo TV, YouTube TV, or Hulu they do not flip to the 5th channel on the dial, or type in the number. They go to a menu, tap local channels and select NBC, or maybe WRAL depending on the listing. This is because there is no need to split signals within frequencies in streaming. To paraphrase Ghost Busters, There are no channels there is only streaming!
For those of you who have services that offer traditional TV channels think about it. Do you see channel numbers in your program grid anymore? Is there a channel number in the right hand corner when you first pull up a show? Even devices that are made to flip up and down through channels like the TiVo Stream 4K do not have channel numbers. The only streaming app I have see that does, is Pluto TV. And you can't select anything based on the number even if you have something like an LG or Samsung TV that does have a remote with number buttons.
What if you have a Roku TV or something but still have cable? This is a veery logical question, and I wish I had a simple answer for you. But I don't. The answer is that if you have cable then you will still have a big overly complicated remote that goes along with it. With smart TV interfaces the cable is sort of like an app window. It is based on which HDMI port you have the cable box plugged into. And it is still controlled the same way it always was. You can't even use the Roku remote, or any other one to control the cable box. It turns on and off separately and unless it is programable universal remote, it won't control your streaming device either.
The channel numbers are not needed to launch Netflix or Britbox or anything else. Now would it be nice to have numbers for passwords or looking up say, Friday The 13th in a search? Yes. And when using an LG TV I actually really appreciate the option to tap instead of navigate an onscreen keyboard. But it's the only time it is relevant anymore.
So unless developers begin to design apps that are manipulated by changing numbers users should not expect to see a return to rectangular remotes with numbers 0-9 listed. This is not so much a judgement on our sentimentality as it is a sign of how things have changed. For a generation that still calls the circle under the center console of a car "the cigarette lighter" this will feel painful, but for the generations behind us, it will just be TV.