---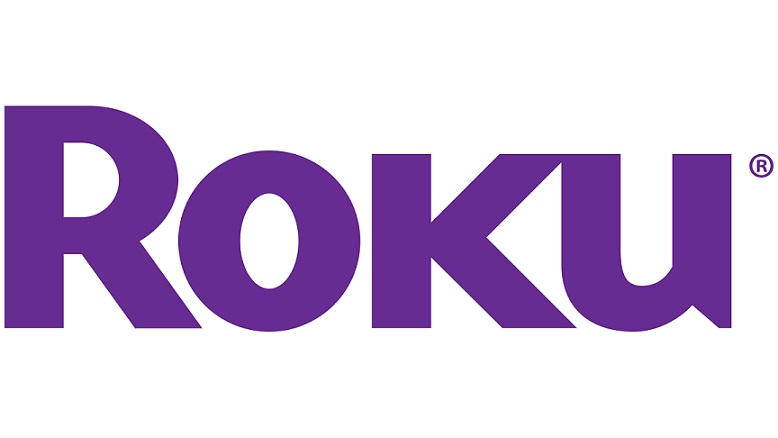 There are a lot of investor pages talking about Roku now. To them, Roku came out of nowhere and became a hot stock overnight. Well it didn't. If contributors at the various financial publications want to know why Roku is on the rise in the face of tons of competition there are some basic reasons. And If Roku keeps its focus on these reasons everything will keep moving in the right direction.
Roku could see the future
Roku has been developing a platform for the delivery of streaming content almost from the start. It's first product (The Roku Netflix Player) showcased Netflix's fledgling streaming service. You remember that right? It was a compliment to the Netflix DVD delivery service that crushed Blockbuster Video. What a difference shortsightedness and a decade makes in the entertainment industry. The idea was to help users easily access Netflix online on their TV instead of at a computer. Because the people behind Roku already knew that people were going to interact with the Internet in a very different way going forward. It added other services slowly as they rolled out and became the first to stream Amazon's (at the time) on demand only video service and even MLB TV making it the first system to deliver internet based sports to a TV.
Roku knew how to talk to people
At a time when smart phones were not ubiquitous, Roku did not talk about apps. It advertised channels. Why? Because people watch shows on channels. People channel surf. In truth all of Roku's channels are apps, but what people didn't notice did not hurt them. The language made Roku feel very approachable even as Apple developed Apple TV. The technology got faster and better but never more confusing. The term channel has stuck with the company which has likely helped with the integration into TV's and helped the company be the biggest streaming platform for smart TV's.
Platform not product
Even in the early days of Roku, CEO Anthony Wood said that Roku is a platform, not a product or a box etc. After all, it's not like Roku means streaming box. It means 6 in Japanese. It was Wood's 6th company. But in its early days Roku did release many boxes as it grew its brand making important decisions like the introduction of the 9 by 9 grid with the Roku 3, which has remained now almost 7 years since. Roku noticed something about the TV market. Most TV operating systems were terrible. Ok Roku didn't say that, Ryan Downey did. But they were. Many TV manufacturers struggled to produce smart TV's with their own branded stores and apps and often found major services absent from their products after a few years if not from the start. So after a few years of red hearing stories by click bait artists pretending to have insight on a TV with an Apple based OS built-in Roku announced its first partnerships with TV manufacturers that would bring the Roku platform to TV's without the need for a separate streaming device. It beat Apple to the punch (if Apple ever planned to do so in the first place). More importantly though it beat Amazon to the punch, and got onto to TV's before Google even figured out how to design a helpful TV experience with Android TV, instead languishing in a swamp called Google TV. Roku provided companies a way to do what they did best, make TV's. Build a nice flat screen with a good picture and let an app company take care of the streaming experience. What started with 2 initial partners Hisense and TCL has boomed to include almost every TV manufacturer outside of Sony, LG and Samsung. Two of the three LG and Samsung already have workable and solid TV OS's that have proven popular and reliable. It has 11 partners including iconic brands like RCA, Sharp, and Magnavox. This is what has allowed Roku to become so synonymous with streaming and the general public.
Roku never made customers feel left out
So many product comparisons between Roku and the Apple TV 2nd and 3rd generations sounded like this. "If you have an iPhone or lots of media from the iTunes Store than an Apple TV may be right for you. On the other hand if you are everybody else Roku may be a better choice because it doesn't push you in any one direction… etc". It was a way for reviewers to talk about two products without choosing a winner and risk alienating Apple. Nobody has ever explained it that way, but it's my guess. Apple TV's 2nd generation and 3rd generation product was a solid product actually. It had a number of apps, in fact most of the top services like YouTube, Netflix, Hulu Plus (Hulu used to differentiate between TV and computer based apps) MLB TV and a number of others including the First ESPN app for streaming players. In fact for a long time YouTube was not available on Roku in an official capacity forcing users to download third party channels as a substitute. Yet, despite the lack of a YouTube channel or the most popular sports channel in the country Roku kept growing in the face of competition from one of the most powerful tech hardware companies in the world. Why? Because of the perception that Apple TV was for "Apple" households. Later the same thing was said about Fire TV "If you have Amazon Prime and a lot of media from Amazon this is a great product for you". The Chromecast rolled out and offered support for 5 services which pretty much required users to have a smart phone to use. But the whole time Roku offered a simple remote, a simple interface, and an app store with lots of things people wanted to see including after a while YouTube and Watch ESPN. Nobody ever had to say "I don't want to have to buy an iPhone just to watch Netflix, I can't buy a Roku." Or I don't have Amazon Prime. Why should I pay 100 dollars to watch TV when all I want is Netflix." Honestly reviewers talking in generalities and cliches gave Roku an advantage in every head-to-head test and just made it sound like a much safer choice.
Roku didn't make future partners feel left out
If customers felt like they were choosing sides, so to must have the companies making streaming apps to showcase their wares. If Apple TV is built around selling iTunes then why would Sony rush to Apple if it wanted to sell its shows and movies. Amazon certainly stayed away for years and still can not sell movies on Apple TV, instead developing a player built only around Amazon Prime. Disagreements between Amazon and Apple led to Apple TV not being sold on Amazon's industry leading website. So when Dish needed a partner to start working on its Dish world app, which laid the foundation for Sling TV Roku was waiting with open arms. Amazon too built up its streaming service on Roku long before it rolled out the first Fire TV. Google felt comfortable enough to put a Google Play app on Roku's platform too, leaving only iTunes on a proprietary product. That went for tons of services, thousands in fact. Roku not only made it inviting for the big boys to get involved, startups like Pluto TV jumped on Roku early in their development ahead of other platforms as well as independent producers, and even arm chair hobbyists and of course churches looking to spread their Sunday messages to new congregants or those suck at home. It was the open friendly place to gather and get along while every other company came off as having an agenda. "sign up for Amazon Prime, Buy this from google, Join Apple's Music service etc.
Roku has a Truly unbiased search
Roku developed its content search tool early with the Roku 3. While Apple users had to open multiple apps to search for programming Roku users could search for content from Directors and actors or browse TV shows and movies across a number of sources. This included Netflix, Hulu, Amazon Video etc. It was not a way to search all of the apps on Roku as was often misstated, but it made things much easier to find. Later when the rest of the industry caught up users noticed that results often leaned towards branding. Apple TV users would get results from iTunes first, Fire TV users got results from Prime first, even when searching for Netflix original's. Over time Roku's content search has become almost a search engine level feature that finds movies and shows on the most esoteric Roku channels. A search for a movie can return a viewing option from who knows where. It gives IndieFlix the same chance to be discovered as Vudu or Prime Video.
The Platform is so common now people buy Roku by accident
Not that people don't consider what operating system is on their new TV when they buy it, but most of the people who sell TV's don't give you a run down as to how everything works before you buy it. They have TV's on a wall showing the same thing on every screen despite the manufacturer. And there is almost no opportunity to try out how a TV works at the store. So instead people look at picture and price and decide. When they get home they start to figure out which button does what. And so while there are definitely people who know Roku already, it has more then 30  million active accounts, it does not mean that people knew it from the start. They knew they had always bought RCA TV's. They knew Westinghouse has been in the business since TV existed. So they go with a brand and in turn discover Roku.
Cord cutting has been steadily growing
A recent study shows that there are over 20 million people without cable these days and that it is rising every year. What do people do instead. They look for what is on TV via an antenna and they look for what they can stream. Even more, aside from running to a paid service (since they already got those all important passwords) they will look for what they can see without spending more money. Roku makes this very easy from things like its Roku channel or Featured free options, to the search we covered earlier. It also has a number of categories like most popular and Top Free to get people interested in discovering what is out there. So if the company already has an in to the living room as a TV's OS, its only natural for it to become the content advisor as well. Its long established rep as a device and platform that does not force people to sign up for anything they don't want makes it a natural choice for those looking for options.
Price Points
You can get a Roku powered TV for $200.00 or less, You can get an entry level Roku device for less than $30.00. The TV's can get far more expensive depending features and manufacturer but at price points almost everywhere along the spectrum it's a very easy thing to buy into. And once people get used to it they are likely to just stick with it. Its really simple math. Apple TV $120.00, Roku $30.00. I don't have much to throw around right now, plus I don't have an iPhone or whatever. Roku does not win every time, but it makes it easy for new consumers to check it out.
There are probably a number of other things about Roku that are taking the company up the stock market. But we definitely think this list gets to the heart of why the company is making the splash it is so far.
---
Trending Now