If you have been wondering how to use a Tablo on Kodi Tablo we have good news. Tablo which recently launched an Apple TV app to rave reviews recently launched a very nice app for Kodi. The app for Kodi is an official app from Tablo that is found in the default repository that comes preloaded with every Kodi download. See our video demo at the bottom of the story.
What is Tablo?
If you are not familiar with Tablo, a it is a DVR used for recording over the air or "OTA" TV. But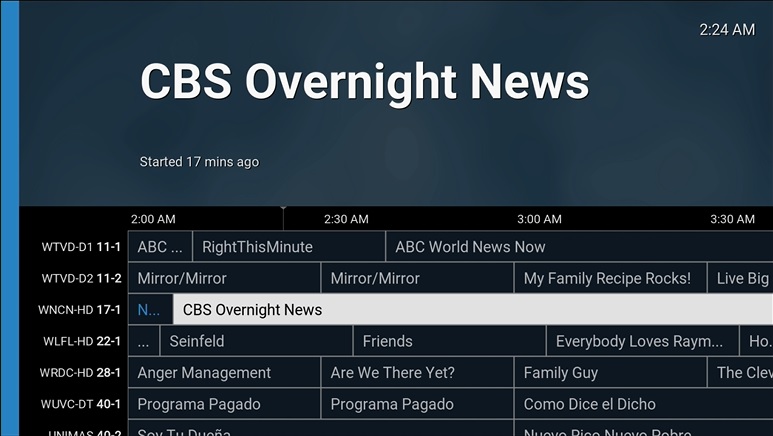 unlike some other DVR systems, the device attaches only to an antenna, not a TV. This means that in order to watch TV with a Tablo you must do so with apps for set-top boxes and apps for IOS and Android. It also has a web-based application.
Why a Tablo app for Kodi is great news
Kodi is a popular media center application and is available on numerous platforms including Linux, Windows, Mac, Android and more. By having an app that works with Kodi this means that the DVR may be the best available for Kodi users. The company has been regularly updating the features and functionality of the device since it launched meaning that it will likely continue to see improvements. The idea that the Kodi app looks and works without the need for an airmouse means that it will work with even the most basic Android boxes which typically do not ship with an airmouse. It also feels more intuitive when using a computer as opposed to the computer interface which requires users to navigate using a mouse or trackpad.DVR will be compatible with a huge amount of other devices that it would have otherwise not be.
Special Notes
The app works without any special settings adjustments and automatically finds your unit as long as it is already available on the user's home network. Users will have to set the Tablo up ahead of time with a computer in order to access the app on Kodi or for that matter apps for any other device.