The CBS Sports HQ the free 24 hour Sports News channel is now available on Roku. The channel should be a big hit for sports fans as it will provide free 24-hour sports news along the lines of ESPN News without any sort of cable service required.
The service powered by CBS, which also offers a free 24-hour news channel CBSN, is the latest free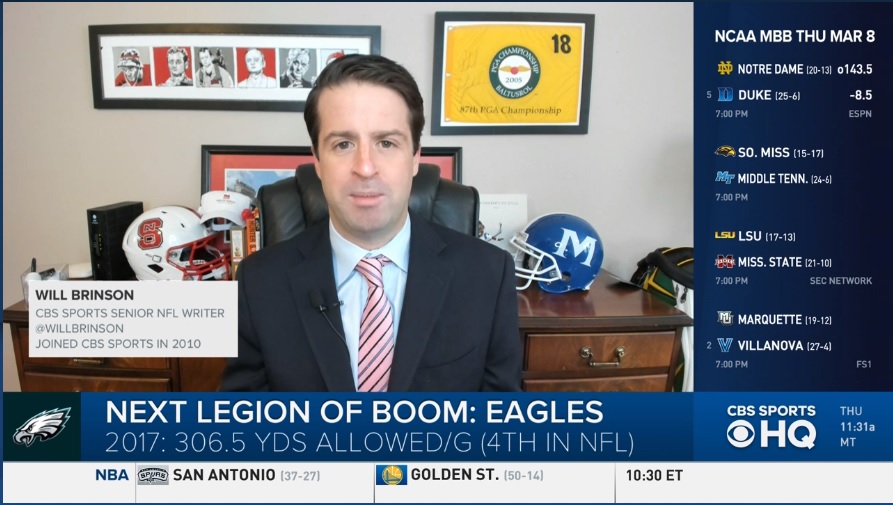 offering in the streaming world from CBS. The network offers a free on-demand app for its CW channel as well as the CW Seed a streaming option that is becoming home to a number of archived shows and digital exclusives.
Live and On Demand
CBS Sports HQ is one part live TV and one part on-demand service. Users will default to the constant feed which feels for all intent and purposes like a regular 24-hour channel. The channel even provides live look-ins to current sports events. An important note is that the content is not simply a slickly edited group of unrelated clips. While watching this afternoon the anchor for instance updated viewers on the current score of the UVA Louisville game taking place at the ACC Tournament. Besides the multiple segments hosted by anchors with guests, the network integrates flashy graphics, a running news crawl with score updates and breaking news and so on. The service can also allow for on-damnd news. By clicking up on their remote users can access a library of current clips broken down by sport and subject.
The CBS Sports HQ could stand to become a very popular option on all of the streaming platforms that it is available on. By providing a free 24 hour Sports News channel
How Do you Add CBS Sports HQ to Roku
Go to the menu option called Streaming Channels
Toggle to search channels
Search for CBS Sports
Click add channel