NEW YORK – April 18, 2018 – fuboTV has today announced that it has raised $75 million in Series D funding.  The round includes AMC Networks, which is joined by existing investors 21st Century Fox, Luminari Capital, Northzone, Sky and the former Scripps Networks Interactive, recently acquired by Discovery, Inc.
This significant round – which brings the total raised by the media start-up to $150 million, a figure nearly twice the previously-raised $75.6 million – will allow the company to double-down on building the leading sports-first live streaming TV platform in the world.  fuboTV plans to invest in growing the engineering and product teams that have built its state-of-the-art OTT platform from the ground up and continue to update the company's technology and apps, while launching new features created for sports fans and their families.  This round also paves the way for increased marketing activity, and the addition of new content offerings both in the U.S. and internationally.
"This latest capital raise underlines a seismic shift in viewing behavior as consumers migrate from traditional platforms to streaming television," said David Gandler, fuboTV CEO and co-founder.  "The pay TV space is experiencing a renaissance, and the company will use this investment to continue to drive technological advancement in video quality and latency, machine learning and predictive analytics to deliver a best-in-class experience."
fuboTV offers a growing number of local TV stations, RSNs and national channels – with more that carry sports in its base package than any competitor – along with leading entertainment and news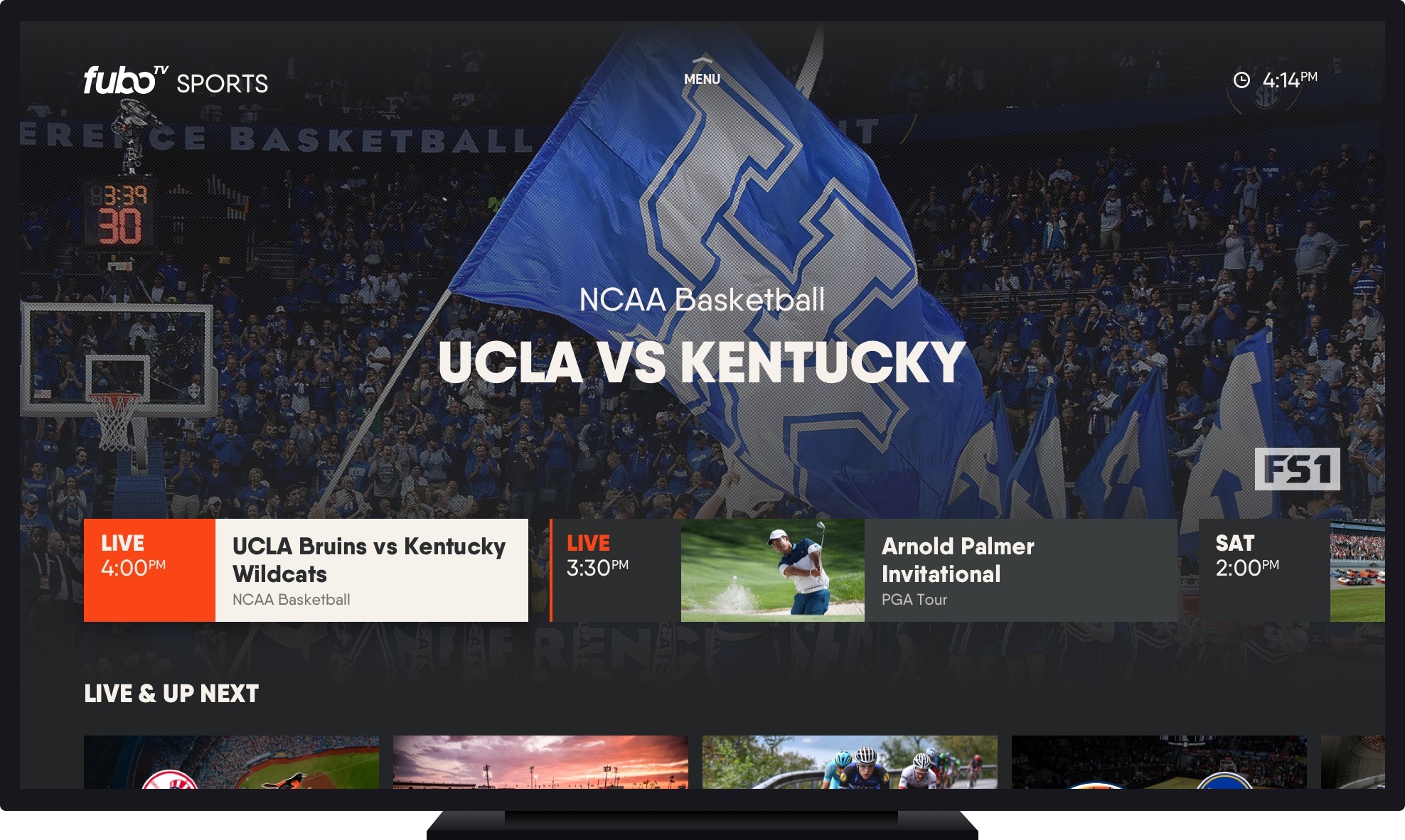 programming.  This includes more than 30,000 sporting events per year, a video-on-demand library of 10,000-plus TV shows and movies, and live and on-demand access to the most popular networks and hit shows on television.
Following a free seven-day trial, the 70-plus channel bundle is available at $19.99 for the first month, and $44.99 per month thereafter, with no long-term contracts or set-top-boxes required.  Personal cloud DVR and two simultaneous streams are included in this subscription, with options to upgrade with the Cloud DVR Plus or Family Share add-ons.  fuboTV is available on desktop, mobile phones, tablets and TV connected devices including Amazon Fire TV, Apple TV, Chromecast and Roku.
Since the company closed its previous, Series C round 10 months ago, it hasn't rested, including:
Streaming its first MLB All Star Game, Playoffs and World Series; Tour de France; NFL regular season, playoffs and Super Bowl; college football; and the Winter Olympic Games.  In addition to these firsts, fuboTV continued to bring subscribers live action from the NBA, NHL, UFC, and more soccer than on any other streaming service – from Bundesliga, EPL and La Liga to Liga MX, MLS, FIFA World Cup qualifiers, UEFA Champions League matches and more.
Passing 100,000 paid subscribers in September 2017 and continuing to be one of the fastest-growing OTT services in the country, with double-digit growth since.
Launching out of Beta on Apple TV, Chromecast and Roku, Android and iOS phones and tablets, and unveiling a completely new UI and UX.
Signing distribution deals with AMC Networks, CBS Corporation (including SHOWTIME), Scripps Networks Interactive (now part of Discovery, Inc.), NFL Networks (including NFL RedZone), Pac-12 Networks, Sports Illustrated TV, and leading RSNs: MSG Networks, NESN and SNY.
New sports and entertainment additions to fuboTV's basic package in the past 10 months include: AMC, BBC AMERICA, CBS, CBS Sports Network, CBSN, Food Network, FUSION TV, HGTV, IFC, MSG, MSG+, NESN, NFL Network, Pac-12 Network, Pop, SNY, SundanceTV, The Olympic Channel, Travel Channel and WE tv.
Adding 210 local broadcast affiliates or O&Os, bringing fuboTV's total to 257 stations plus access to FOX network programming in an additional 40 markets.  As of today, fuboTV has more local coverage than DirecTV Now, PlayStation Vue or Sling TV, including:

FOX coverage in 87% of U.S. households, including 20 of the top 20 markets and 50 of the top 50. (123 markets total)
NBC coverage in 72% of U.S. households, including 19 of the top 20 markets and 42 of the top 50. (74 markets total)
CBS coverage in 68% of U.S. households, including 20 of the top 20 markets and 35 of the top 50. (68 markets total)
Launching Sports Plus, Adventure Plus, International Sports Plus and other new add-ons, giving subscribers have the option to add up to 26 more sports channels.
Adding new features including Lookback and Startover; upgrading its cloud DVR to 30 hours of personal storage (with the ability to upgrade to 500 hours with "Cloud DVR Plus"); and allowing up to three simultaneous streams with the new "Family Share" add-on.
Partnering with the NCTC and launching Consolidated Communications as its first broadband partner.
Making available, for the first time, audience-based advertising inventory as a revenue driver, and last but not least…
Launching its first national marketing campaign, which introduced the world's greatest fan, Fubo Chávez in a series of memorable TV commercials.
Additionally, over the past 10 months, fuboTV has continued to invest in talent, growing its staff by 60 percent, making key senior leadership additions on its content, engineering, marketing, human resources and advertising sales teams, and moving into a 17,000 square foot midtown New York headquarters.  Following this round of fundraising, the company also has plans to double its office space – and staff – by the end of the year, including the opening of a second HQ in a state and location to be determined at a later date.