Hulu with live TV is a relatively new service in a relatively new world of TV services. It is one of 8 skinny bundle services competing with entries powered by AT&T, Dish, Google as well as a handful of smaller conglomerates. They are all trying to cash in on the market for people who don't want to pay for traditional TV bundles but still want to watch multiple popular channels. The service launched a little over a year ago in May 2017 and has grown steadily since. Along the way, it has added new wrinkles to its operations and stepped up its interface game. This review is to update what the service offers now. For the purposes of this article, we will be focusing on the experience on Apple TV. This is because at the moment it is the most fully realized version of the Hulu with Live TV app. We expect it to be replicated on other relevant platforms.
What Does it Cost
Costs include taxes and fees so all totaled it costs 42.78. The way Hulu breaks it down its billing is

that it starts with the cost of the live TV package, which is 39.99 per month. It also then includes the cost of the Hulu On-demand program in the price. But then issues a credit that brings the cost of the on-demand portion to $6.99. You will see the on-demand service listed as "limited commercials". For those who have not been following Hulu it should be noted that the company has long maintained a service offering thousands of TV shows and movies for $7.99 or thereabouts. Hulu also offers the same on-demand options for $11.99 without commercials. So its overall cost includes the live TV lineup and one dollar for the on-demand content that spans a multitude of networks and studios. If you are someone who has already been using Hulu for on-demand content and have been thinking of taking the plunge with a live TV service I would think of it as adding $31.00 to the current bill.
What Channels Do You Get?

Hulu's TV package includes 55 cable channels off the top. After that, it depends on negotiations between Hulu and a user's local network affiliate. Hulu has a tool on its website to help potential customers find out what channels are offered via the service. But as you can see from the picture it includes 4 entries from ESPN, all 3 major cable news channels a number of lifestyle channels and so on. Will it have everything offered on a big TV bundle? No certainly not. So whether it works for you and your family will be a very personal thing.
Fully Realized On-Demand Integration
By pushing to integrate live TV channels into a format built around on-demand content Hulu kind of made the best on-demand TV service in the industry. This is because on top of simply providing live TV channels like a regular cable service would, Hulu integrates every single network that it offers via its live channels into its on-demand selections. This gives the user the ability to watch almost anything currently available on any network available plus access the entire library of series from last season to shows from the 1950s. An A-Z search can turn over anything from Blackish to Black Adder or from Fresh of the Boat to Father Knows Best.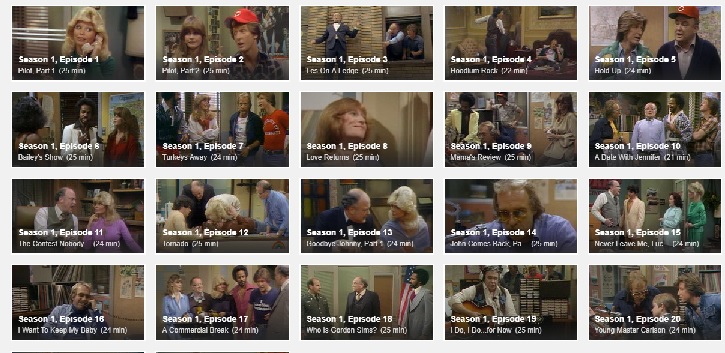 This even applies to networks that don't have agreements with Hulu. For instance, customers who have Hulu's standard $7.99 package can not watch content from the CW on-demand. But Hulu with live TV customers can pull up the latest episode of the Flash just as easily as they can Hulu original Future Man. A person could easily find themselves fully emersed in the on-demand catalog catching up on old favorites or stuff from the past week without using a DVR or worrying about what is playing right now.
DVR
Hulu offers TV customers 50 hours of DVR space. Can you burn through 50 hours of DVR? Probably. It depends on how much TV you think you need to record. Hulu to me has always seemed like a life hack around DVR's because of the 24 hours or less between when a show airs and when it is available to view. But for things you want to get to within hours or airing the DVR suffices nicely. It is also convenient of course because with a DVR you can skip commercials. Hulu offers a more expansive DVR package with 200 hours of recording space. The more expansive DVR package comes at a hefty price of $14.99. That means you shoot right to nearly $55.00.
Menu/Navigation
How easy or difficult it is to navigate a service can make all the difference in the world to any user.
No matter what you are paying, if you can't find your show it's not worth it. I would put the navigation of Hulu in about the middle of the pack as far as navigating. There is a lot happening on the screen but it feels more like a TV screen interface than say a full computer program.
The main menu sections are broken down as "Home", "Live TV", "My Stuff", "Browse", And "Search" A profile section at the end will allow users to switch to their personalized settings.
Its navigation is primarily from right to left. as a user slides through the main choices other options appear like a drop-down menu. From home, for instance, a horizontal menu drops down with headings like "Keep watching" TV, Movies, Sports, Kids etc. It will even provide topical categories. At the moment there is a Fifa World Cup heading that shows which games are live and available at the moment along with replays of relevant coverage shows. Each of the categories break down as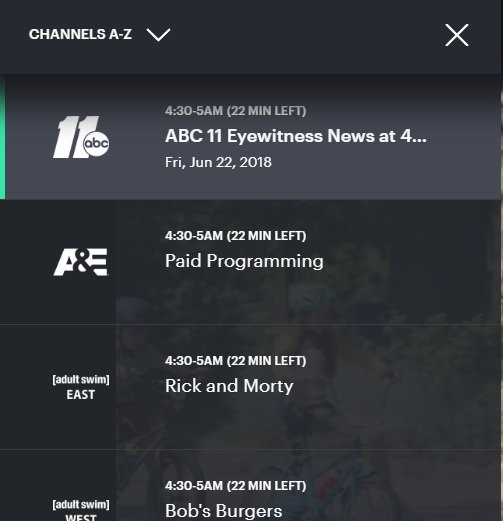 such with both live and on-demand choices listed.
The Live TV Experience
Live TV is built into the name of the service. So any discerning user would expect Hulu to deliver on this feature. On Apple TV users have a specific section called Live TV. When a user chooses this option a channel will launch. First-time users will probably get the first channel in the lineup. Once a user chooses a channel the app will launch at whichever channel that was watches last. On Apple TV users will have the choice to enable an elegant program grid. From the grid, users can take a look at all of the programmings that is available at the moment as well as scan ahead and see what else will air later. Overall it feels decently intuitive.
My Stuff
This is where a user can easily find recorded content from the DVR. The recordings are broken down by categories like tv Shows, Movies, Sports and even Teams. If you set up Hulu to follow a given team in your profile Hulu will make content concerning that team available. its hard to watch a game after the fact without finding out what happened. But hey if you can pull it off good for you. In general, its a pretty simple menu to understand and the breakdown is pretty natural.
Browse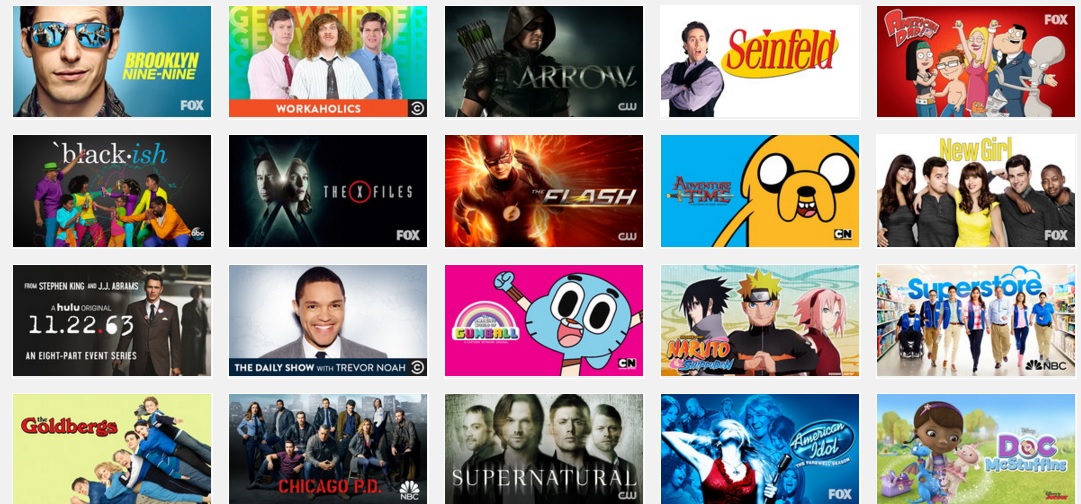 The browse section of the menu is the most like Hulu's old interface. Here users can use a drop-down menu to search content from 9 different categories. Now to be fair we must let you know that each category can be its own rabbit hole. One category, for instance, is Genres. Opening the genres section will bring up over 30 different genres from Action to Thriller. Each genre then opens another menu that includes TV shows and movies that fit the category from multiple subcategories. It's not as confusing as it sounds. It is a powerful content discovery tool. Dive into Action and you could find a forgotten favorite in a category you wouldn't think of like 90s movies. You never thought of the fact that you never got around to watching Iron Eagle IV. Now you can.
Hulu Still has the search
Want to know if that one movie or TV show is available. Users can look for it specifically just like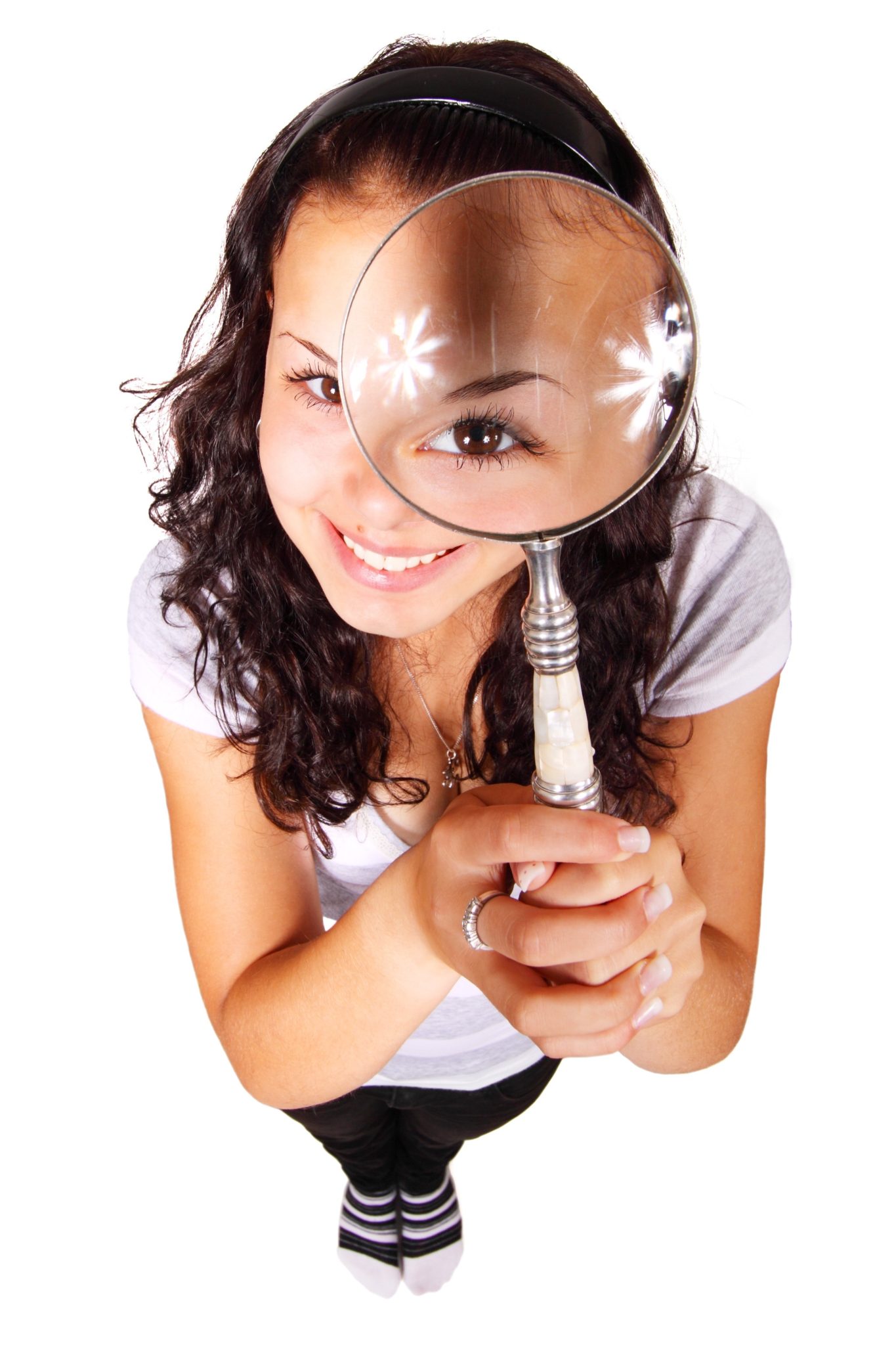 they always could. This can be the most and least effective way to find things. Hulu will give as many logical selections as are available based on the spelling of the search. I tried for "Fantasy Island. It was not available but along the way, Hulu pulled in The Fantastic Four and other selections. This means you will be able to find something if you can only remember part of the title. Now if you are one of those people who always call things by the wrong name like "that show with the funny dog otherwise known as Frasier, you will not find it. Better to search sitcoms and the 90s subcategory. But for zeroing in on a favorite nothing beats a good old-fashioned search.
Does Hulu have HBO?
Hulu offers users access to premium content. The thing is that access is different for different services. HBO and Cinemax can be had. But adding them is really just a way to use your Hulu credentials to sign into HBO Now and the Cinemax app along with the $15.00 fee and $9.99 fee respectively. The convenience would be that you have one login and one bill. Showtime, on the other hand, is fully integrated into Hulu. Users can watch showtime directly for a discounted price of $8.99 in the Hulu App. This sort of thing is the least integrated and unified experience with Hulu.
You can Get Hulu's Live TV service without the On-demand service
Ok we might have buried this. But you can actually get the live TV service from Hulu and not pay for the expansive on-demand service. The savings are next to nothing. The cost of Hulu with Live TV and on-demand service is $39.99. The cost of the live service without the streaming on-demand library is ……..$38.99. for a 1 dollar savings you can skip out on tons of movies, seasons of more shows then you can count and so on. I'd love to know how many people go with that setup.
Does Hulu with live TV have a screen limit?
Yes. Hulu only allows two screens to view live TV at a time. Like the expanded DVR Hulu also offers an unlimited screen option. But it comes at a price of $14.99. If a user pays for unlimited screens they will be able to enable unlimited screens at home. This includes mobile devices and connected TV apps. But it does limit devices away from home to 3 screens outside the home.
Watch The Costs
In the end, Hulu with live TV on its surface offers a very compelling package. It's easy to get turned around and double the price of the experience though. But the whole streaming experience is customizable. If you want a TV service with a huge DVR and the ability to use it on 6 screens at once you will pay nearly $70.00 and that is before you decide to add HBO. The value of the service with live TV and on-demand options is one of the stronger on the market for $39.99. Learning to just watch the DVR recordings before they really pile up is worth the savings in my book or even just watching commercials via on demand. Users can even further mimic the use of DVR by paying $4.00 for commercial free on-demand viewing. At $43.00 plus tax with live TV and commercial-free TV within 24-hours of airing that is a rather impressive option.