All of my tutorials have been focused on using software to rip DVD's and Bluray discs on a Windows based computer, but as you may have noticed, I'm a Linux user. Now I have a new Plex Media Server with the new Ryzen CPU. I've actually got some horsepower that permits me to rip and convert my DVD's.
My preferred ripping tool for DVD's is Brasero. It's similar to DVD Decrypter with the final result except that it only gives you an ISO file. but that isn't a big deal. there're ways around that for some of my other tools.
Installing Brasero is easy with Ubuntu. Simply go to the Ubuntu Software Center and install it. To demonstrate it I'll install one of my favorite games.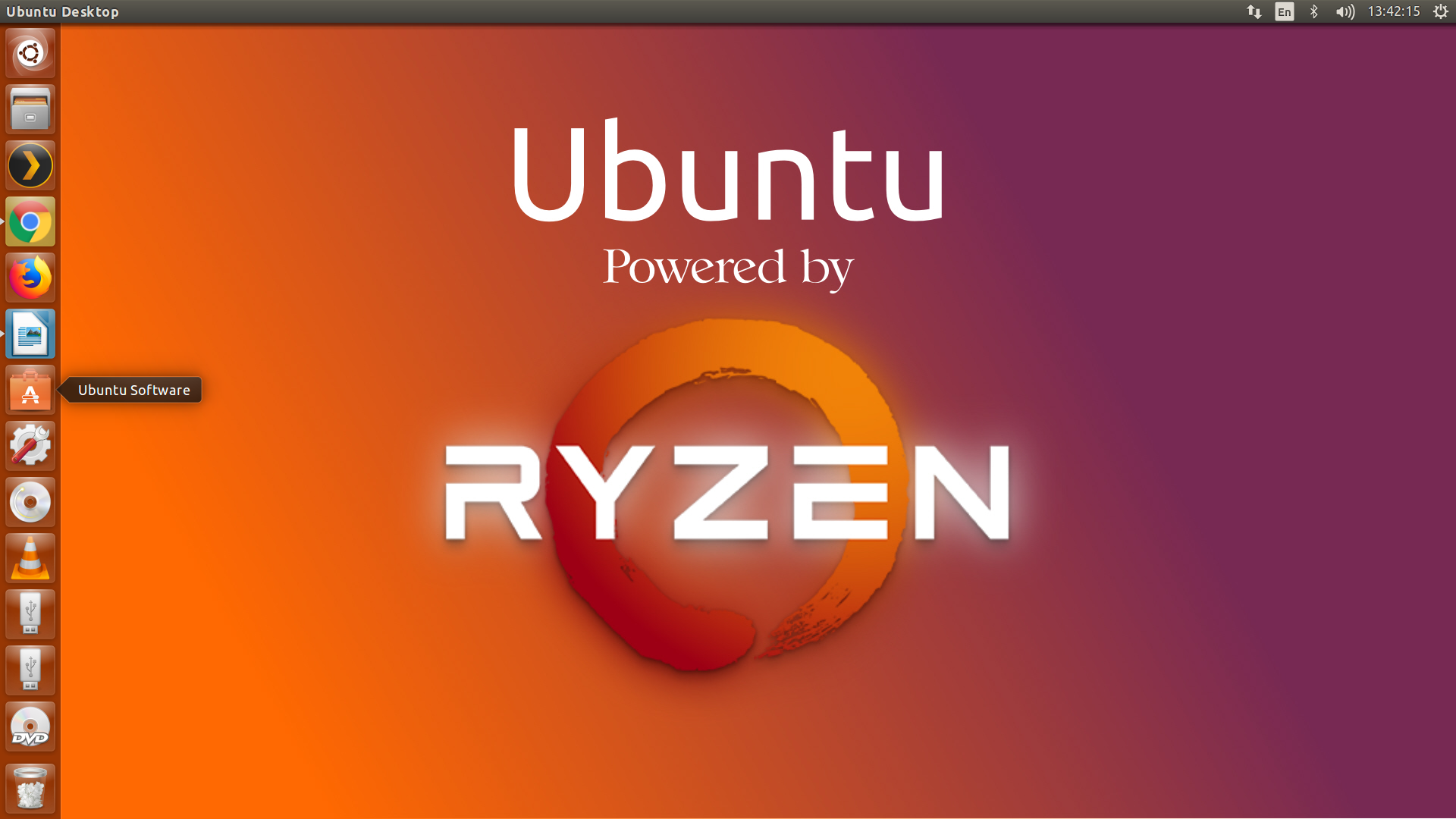 Step 1: Open Ubuntu Software on the taskbar.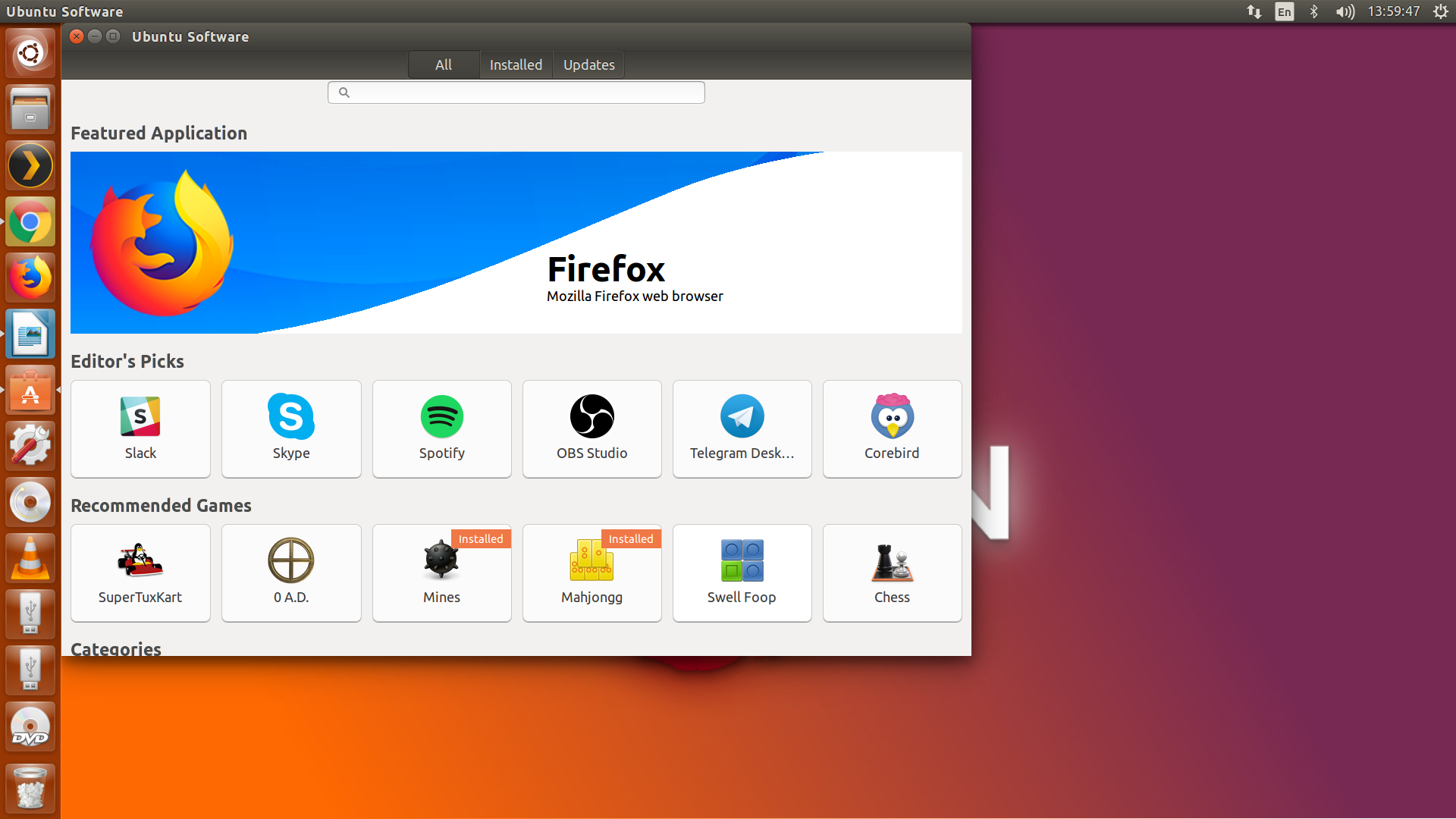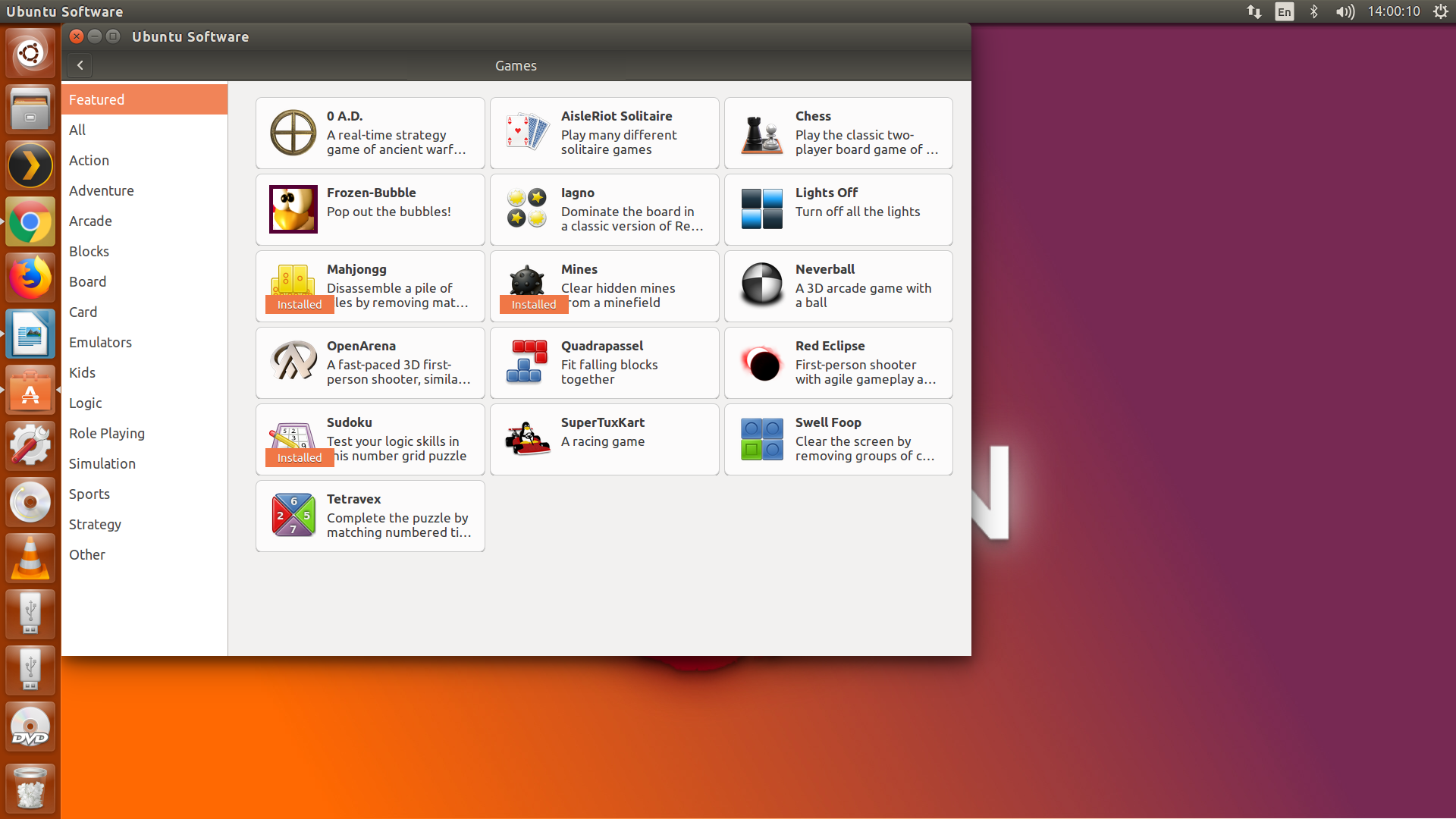 Step 2: Software
Find the software that you wish to install, there is a category selection at the bottom of the screen to choose from. I choose 'Games'. From there I can choose different types of games, but the game that I am after is Frozen Bubbles. It's right there on the main screen.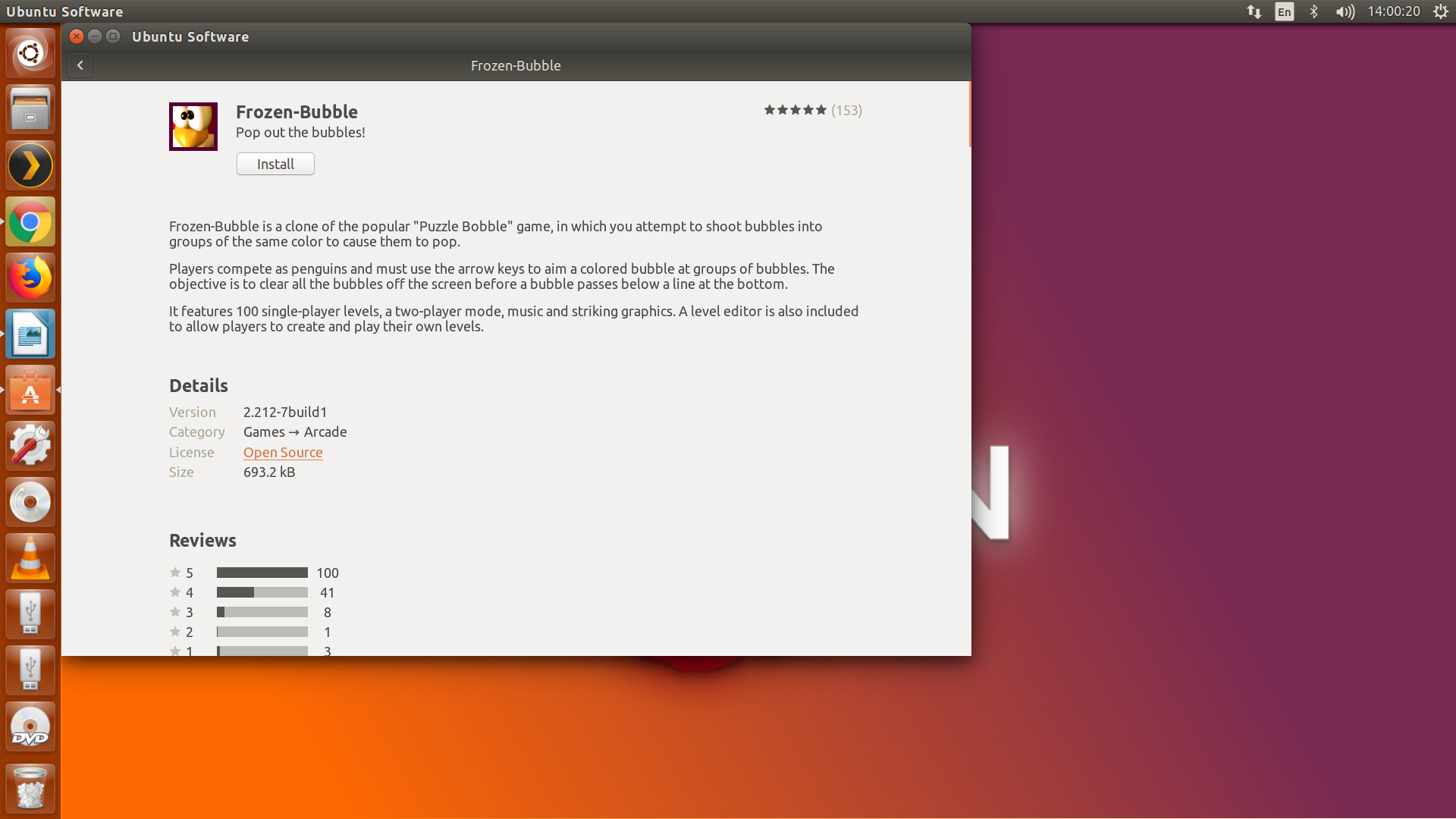 Step 3: Installing
When you pick the available software it will give you a brief description of the software and what it does. If you elect to install it, you simply click on the 'Install' button at the top of the screen.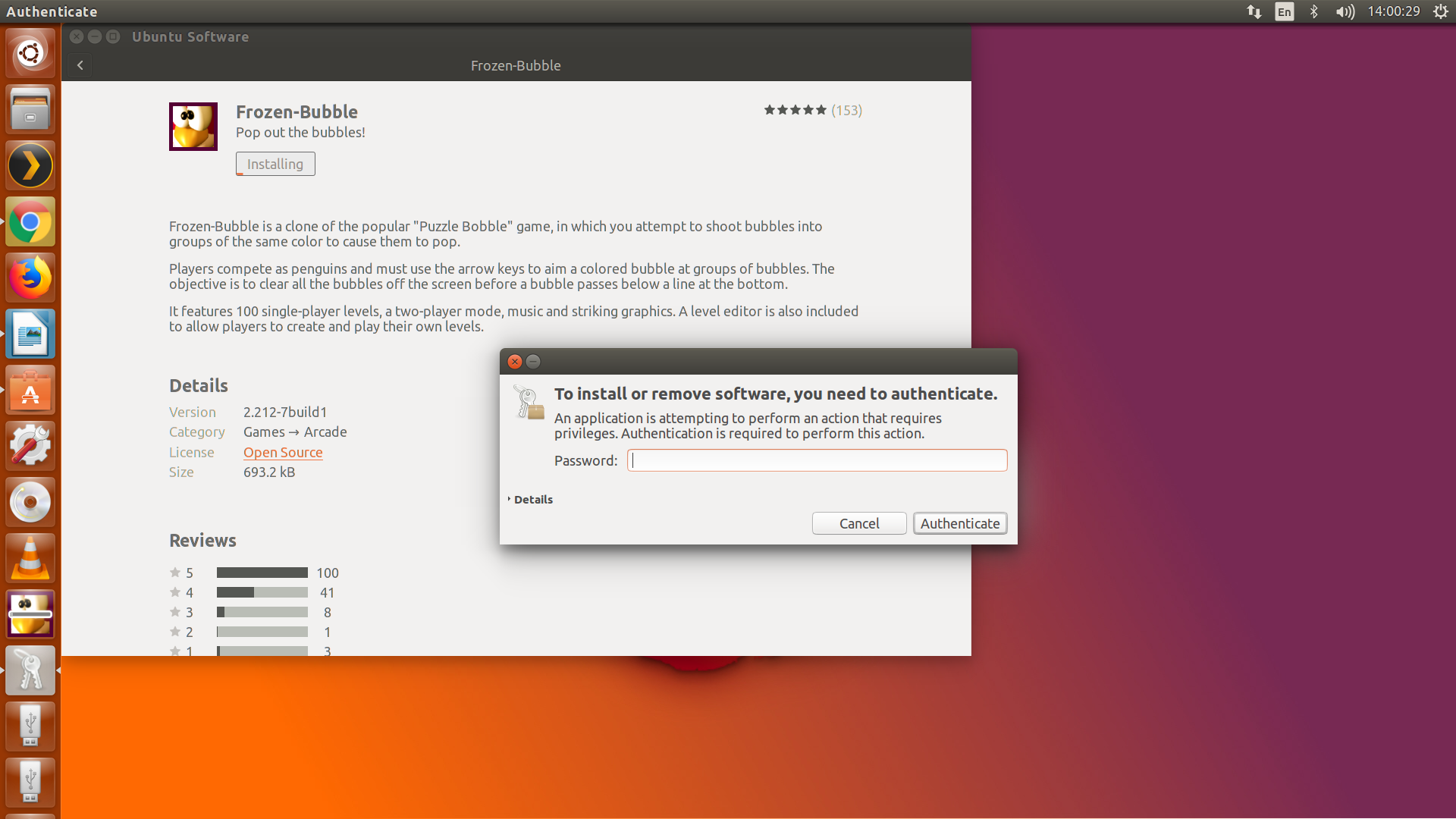 Step 4: Password
When you use Ubuntu, and most Linux based systems, you'll be required to create a password for your "Ubuntu" home screen. For software to be installed on your computer, it will require you to use your password. While this can be an annoying feature, it is one of the key features preventing unwanted software from getting installed without your consent.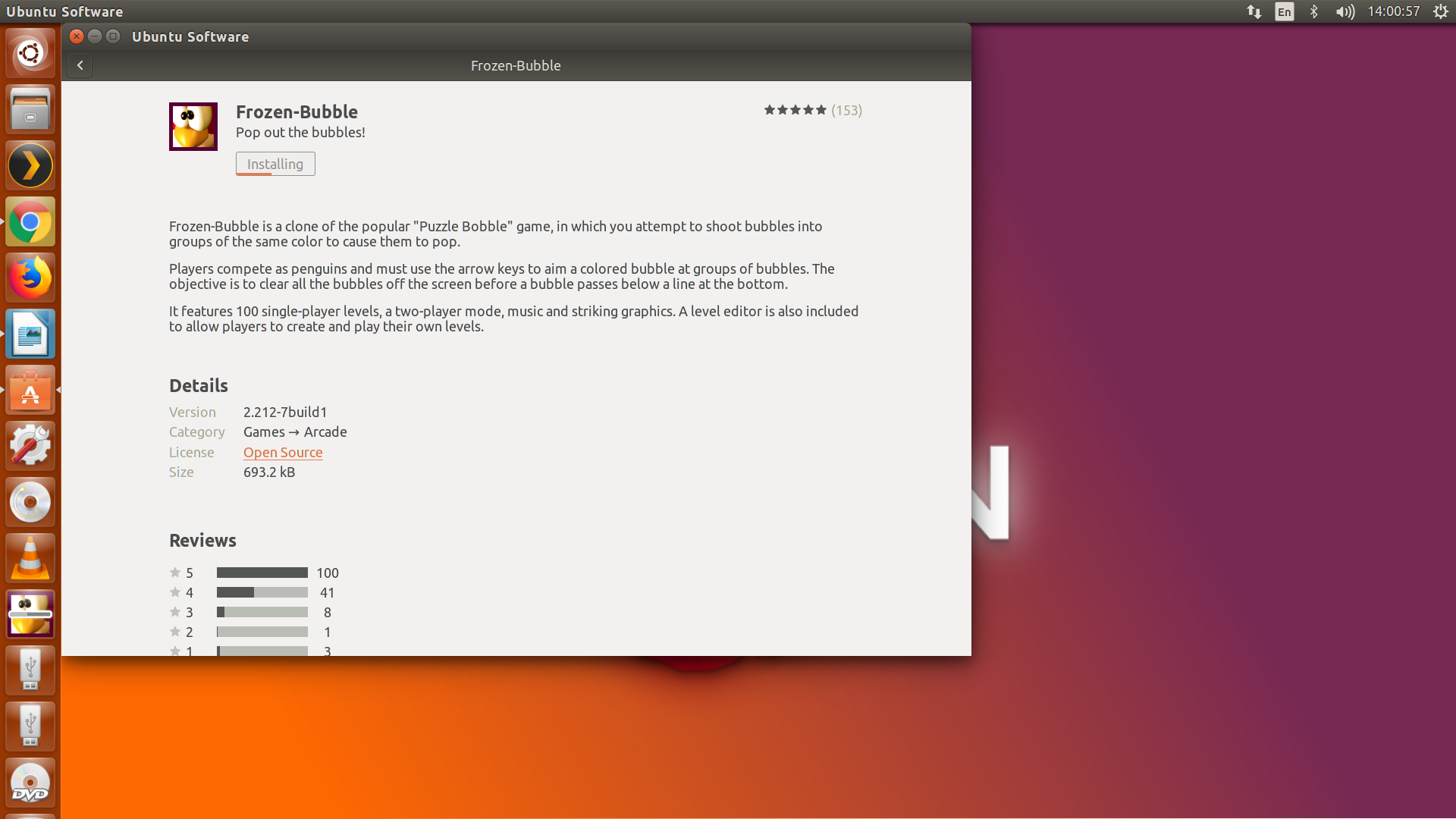 Step 5: Let it do its job
Kick back, relax and wait for the software to download and install on your computer.
Step 6: Be Lazy (hehe)
Play a game and procrastinate from writing your article for a couple of hours…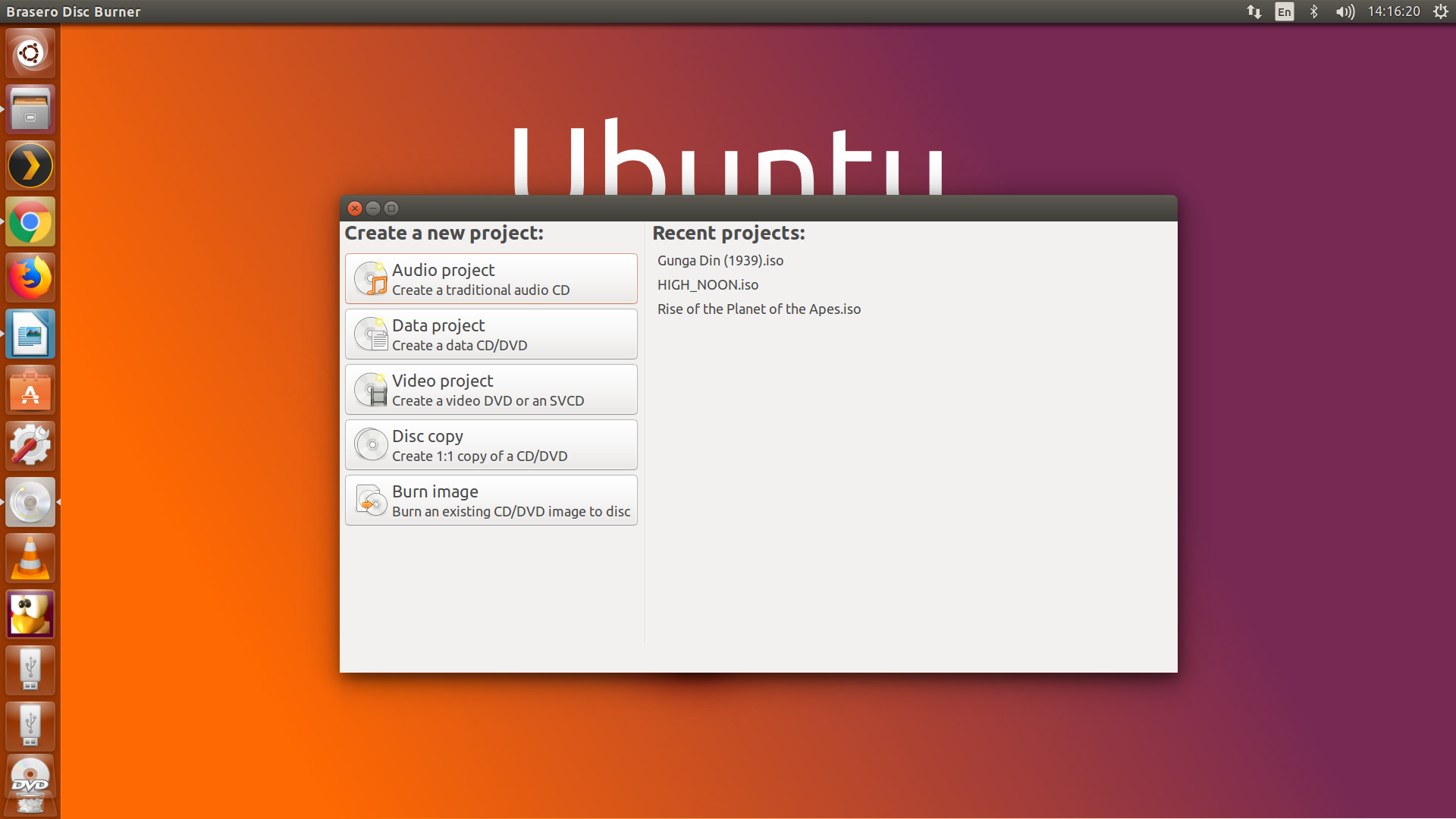 The software that I'll be using to rip my Guardians of the Galaxy Vol. 2 DVD is Brasero. Place your DVD into the DVD tray and open up the software.
We're going to make a Disc copy of the DVD. Once you have selected "Disc Copy" it will tell you to select the Disc to write too.
Under that is a pull-down menu. Select "Create ISO Image" to save the ISO image to your Home Screen by default. You can go into properties and change the name of the ISO and the location where it's saved.
Feel free to play a game while it's ripping… might I suggest Frozen Bubbles…
You will hear a subtle bell sound once your DVD is copied. You will also get a notification on your screen letting you know that the ripping process is complete. Handbrake is also available in the Software Center. It can be used to covert the video over to MP4. That way it can be used by your Plex Media Server to watch on your streaming device.