Roku fans looking to upgrade their streaming devices will get a chance to do so very inexpensively on Black Friday. This comes at fortuitous time for some Roku owners who will loose access to Netflix due to the Streaming Services plan to shut down support for the kind of DRM security they employ. This includes older products like the original Roku 2 lineup the Roku XD, XS, HD and LT. These 10 year old models have been getting a bit long in the tooth and will have trouble supporting new services from more than Netflix going forward. So it's helpful that users will be able to take advantage of deals on current products. Two of its top products will be available for almost half price including the Roku Streaming Stick+ and the Roku Ultra. The Roku streaming Stick+ has been one of my favorite streaming devices since it launched two years back because of its wifi booster. It allows the product to work in more places further away from a centralized router and allows users to control the power and volume on nearly any TV with an HDMI port. The Ultra is Roku's top product featuring a very fast processor and my favorite feature, a button that makes the remote control play a tone so you can find it when its been misplaced. Trust me that is a game changer. The new Roku sounder will be sold at a reduced price as well.
More info on Roku's Black Friday offers bellow:
Roku® Streaming Stick®+
The Roku Streaming Stick+, known for its high-performance portability, will be sold for $29.99, $20 off the $49.99 MSRP from Nov. 24 – Dec. 2. Ideal for streaming on-the-go, Roku Streaming Stick+ allows for easy hotel and dorm connect so viewers can watch their favorite shows and movies anywhere, anytime during the holiday season and into the new year. Designed to not only be portable, the Roku Streaming Stick+ is great for mounted TVs. The device also offers smooth HD, 4K and HDR streaming and includes a long-range wireless receiver for up to 4x the range and a voice remote with TV power and volume buttons.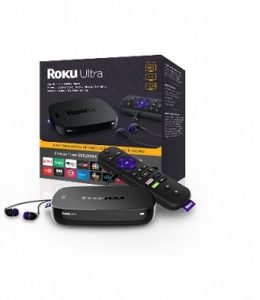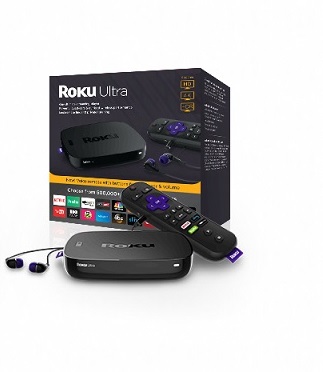 Roku Ultra
The Roku Ultra, the ultimate streaming player, will be sold for $49.99, $50 off the $99.99 MSRP from Nov. 28 – Dec. 2. Roku's most powerful player is packed with features including clear and immersive picture for HD, 4K and HDR content, enhanced voice remote with personal shortcut buttons, a headphone jack for private listening with the included premium JBL headphones, lost remote finder, and much more.
Roku SE
The limited-edition Roku SE streaming player ($18 MSRP) offers an incredible value and makes streaming simple. Ideal for new users, secondary TVs and easy gifting, the Roku SE is compact. To enjoy live TV, news, sports, hit movies, popular shows, music and more, consumers simply plug the device into their TV using the included High-Speed HDMI cable and power cable and connect to the internet. Plus, with access to hundreds of free channels, including The Roku Channel, users can enjoy more free content without spending more. Roku SE is available in store at Walmart and online at Walmart.com beginning Nov. 28 while supplies last.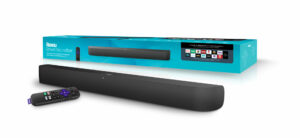 Roku Smart Soundbar
The Roku Smart Soundbar will be available at Best Buy and Roku.com for $149.99, $30 off the $179.99 MSRP from Nov. 24 – Dec. 7. It is an easy way to add premium sound and powerful 4K and HDR streaming to any TV. Features like Speech Clarity make dialogue crisp and clear, while Automatic Volume Leveling helps you quiet loud commercials without lifting a finger. Setup is simple with the included High Speed HDMI Cable – just plug it in and connect to the internet – and entertainment is easily searchable with the included voice remote. From Black Friday (Nov. 29) – Cyber Monday (Dec. 2) the Roku Smart Soundbar and Roku Wireless Subwoofer will be available for a bundle price of $269.99 at Best Buy and Roku.com.