Sling TV is looking more like a service aggregator than simply a cable replacement. Sling is integrating another unrelated internet based premium service into its package. This might be an indicator of how it looks at its self and its place in the industry. NBA League pass, not to be confused the cable channel with NBA TV is an internet-based service that has been available to NBA superfans for years. It allows viewers to watch every NBA game outside of their main market. I live in Raleigh if had League pass I wouldn't be able to watch The Charlotte Hornets.
Unrelated services In One Place
NBA League Pass is the second app-based service that has been integrated into Sling TV's Interface. In late 2017 the science-centered curiosity stream became an on-demand option on Sling TV. Curiosity stream doesn't have content but is an app with documentaries and educational information. Sling TV also offers HBO integration for the same price as HBO go and allows users to access the content both on-demand and live as it airs. This is the case for all of their premium services.
Why is this a big deal?
The reason this is significant is it shows the potential for Sling TV to become not just a Live TV service provider, which it has already done successfully, but more so it looks like it could start becoming the answer to a conundrum that has plagued potential cord cutters. The problem is that while people don't want high cable bills they also don't want to feel like they have to use 4 different services and multiple apps, free or not to watch TV. They just want to turn it on and find what they want to watch like they always did. But more so, Sling TV has the potential to almost become more of an Internet-connected interface smart TV interface.
Streaming and TV Channels In the same place
Sling TV has made a number of free Internet streaming apps and websites into channels since it launched but what it is beginning to delve into with NBA League Pass and Curiosity stream is the same thing that Amazon is doing with the Amazon Channels program. It is setting up a system that allows users to pay for unrelated services through their own. How the profits are broken up between the companies is unknown but this is obviously a collaborative relationship. By doing so it creates a more simple and traditional experience for consumers who don't want to hunt their way through a 5000 channel app store just to find the content they enjoy.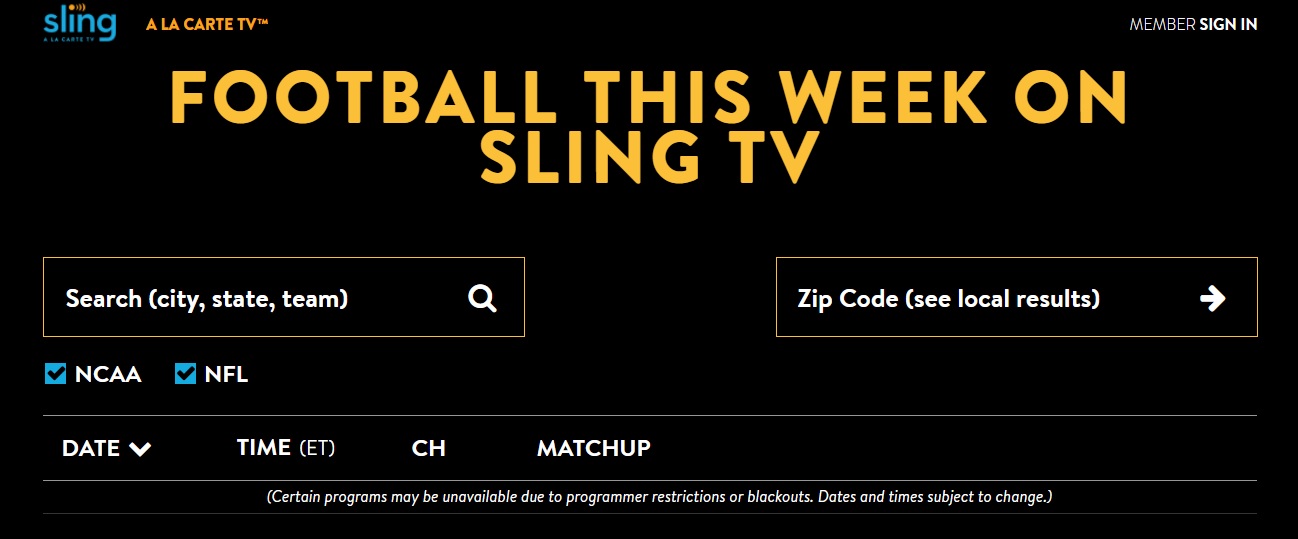 Not Excluding Anybody
All of the apps and services that have been integrated into Sling TV are still totally available on their own. It is not as though for instance, that NBA League Pass has been purchased by Sling TV in the way a sports team might have a dedicated network controlled by one provider. NBA fans without Sling TV can still get NBA league pass without signing up for Sling TV and stream to their heart's content.
The point is that Sling TV is positioning itself as a landing spot for similar services who may be able to introduce themselves to a public that may be unaware of a given service or how it works. Cause here is the thing. If you already watch NBA basketball through TNT and ESPN which are channels in Sling TV's most basic package, is it not a convenience to bounce to the League Pass within the same programming grid instead of launching another app and such?
Potential Future
As it continues to do things of this nature would it be a surprise to see Sling TV make a deal with the WWE Network to allow users to sign up through Sling TV? It could provide access the library of wrestling content on demand and live PPV events the same way users can watch a feed of HBO and pull up past episodes of Game Of Thrones. What about the very similar MLB TV application? Sling TV could actually develop into just what people have been looking for for a long time. It is not there yet. Nothing is.
While the vast majority of Live TV Streaming services are simply creating their own bundles, it looks like Sling TV is beginning to ask the question "What do people want to do with their TV's" or even mobile devices. And the answer is that they want to simplify them. Chris Brass and I have had a number of conversations about how nice it would be if say one could combine Pluto TV and all of the other live streaming services into say the "Live TV" app built into Android TV devices and create one huge TV channel grid. This is not likely to happen. But the idea that a company like Sling TV or its parent company Dish, could forge partnerships that allow more and more internet based content to be integrated into the Sling TV ecosystem is very intriguing.