Roku today announced a new soundbar for HD and 4k TV's that has a built-in Roku media player. That means that users will be able to get one device that improves sound quality on any TV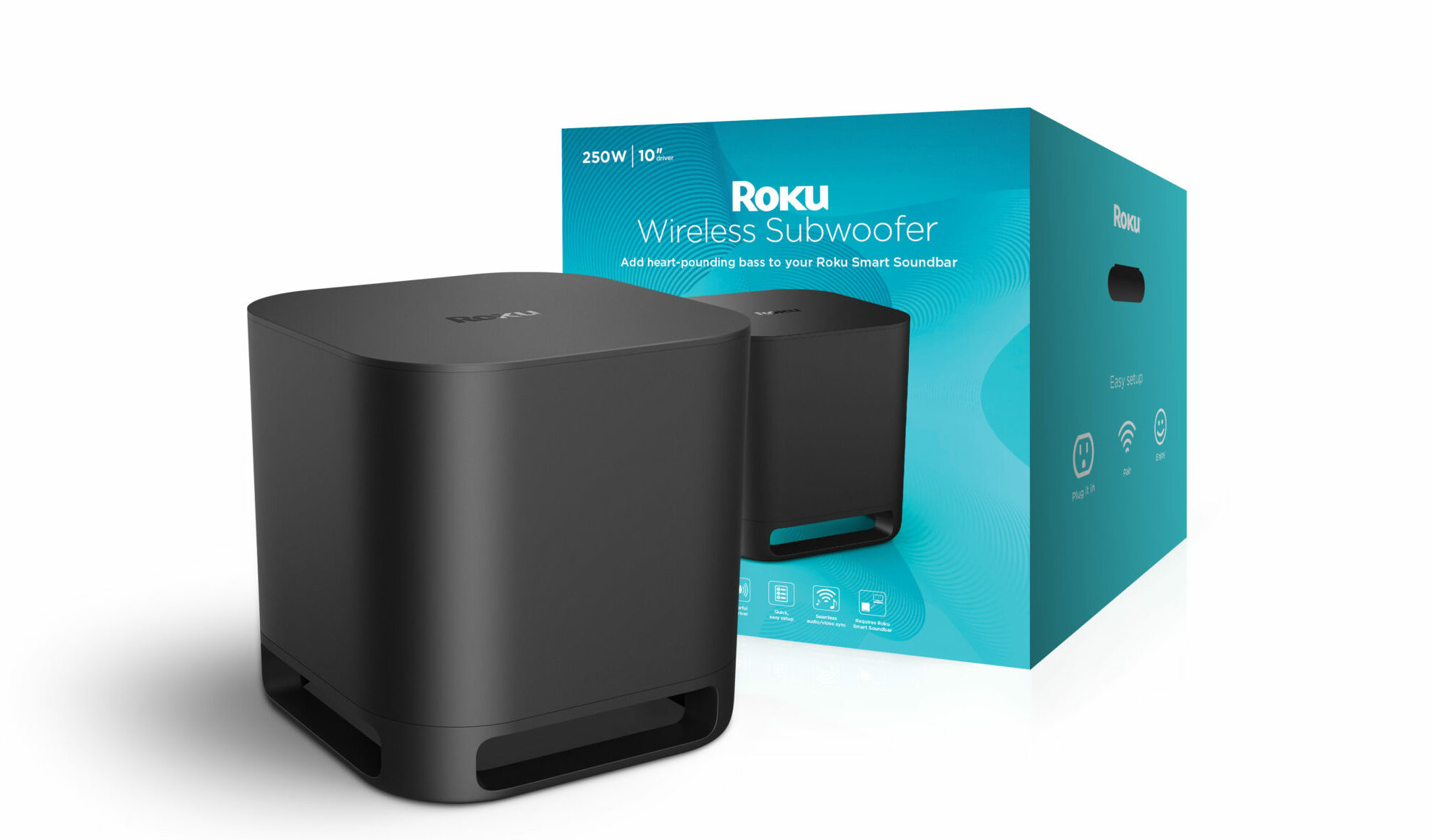 while also allowing them to add Roku's app interface to their televisions in an industry-first one-two punch. Like other high-end Roku devices, the soundbar will ship with a voice activated remote. Shipping out to major retailers in October, the new item will cost $175.00 and will include a premium high-speed HDMI cable and an optical audio cable. The soundbar is not Roku's first foray into the audio market. Last year Roku debuted speakers built specifically to work with Roku powered TV's and saw the item become the top rated product on its site ahead of even the company's flagship Roku Ultra. The big difference between the soundbar and those speakers is that the Roku soundbar will work on other TV's no matter what operating system they run. Along with the soundbar Roku will also be releasing its first Roku subwoofer. Also priced at $175.00 the subwoofer will have built-in system features to allow it to seamlessly link with both the new soundbar and the previously released speakers. This may put Roku ahead of some competitors.
To date, no other company in the streaming business has out together a product that does these two things at once. There is no other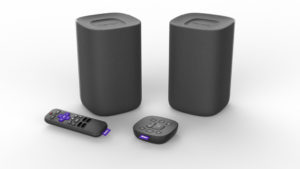 platform that combines these two experiences both app and TV interface with audio improvements. The need for such a product has arisen as TV's have gotten thinner and thinner. This is because the skinnier the hardware gets, the amount of space for high fidelity speakers decreases. While consumers have enjoyed the increased depth of color they have lost out on audio quality and that is important considering the number of popular audio apps found on smart TV platforms.
"We've been very successful in delivering best-in-class streaming experiences to our customers and we're constantly innovating in order to deliver on our promise of making TV better," said Mark Ely, Vice President, Players and Whole Home Product Management at Roku. "The Roku Smart soundbar is a great value and makes it easier than ever to add incredible sound and powerful streaming to
any TV. In addition, if you want heart-pounding bass you can easily add that too."
Amazon Alexa and Google Home users will be happy to know that the new soundbar integrates the two smart home systems into the fold meaning you will be able to control it with an echo or home speaker. For a full list of features see bellow:
Roku Connect: A wireless protocol that seamlessly connects the Roku ecosystem
Dolby Audio™: Delivers rich, clear, powerful sound
Bluetooth®: Listen to your favorite music, podcasts, and more from popular streaming channels or Bluetooth compatible devices
HDMI ARC or Optical Support: Connect the Roku Smart soundbar to a TV with a single cable via HDMI ARC or use HDMI and Optical
Roku Search:Fast and easy cross-channel search offers results ranked by price
Roku Voice: Makes it easy to launch streaming channels, search for entertainment, replay, turn closed captions on and off and more through the Roku Voice Remote
Voice Assistant Compatibility:The Roku Smart Soundbar works with Google Assistant and is compatible with Amazon Alexa-enabled devices
Roku Voice remote: The point-anywhere remote features channel shortcut buttons and TV on/off buttons
Roku Soundbar Specs
32" 2.0 soundbar with four 2.5" speakers
4K Ultra HD, HDR, 1080p & 720p HD streaming up to 60fps
802.11ac dual-band wireless
HDMI ARC
Optical audio input
Bluetooth
Dolby Audio
USB 2.0
Comes with:
The Roku Wireless Subwoofer Specs
Digital amplifier with 250W peak power (125W RMS)
As low as 40Htz
802.11ac dual-band wireless
10" driver
Comes with:
Roku Wireless Subwoofer
Power cable
Designed to work with the Roku Smart Soundbar and

does not include standalone streaming capabilities

The Roku Wireless Subwoofer will be compatible with Roku TV Wireless Speakers in the coming months but not for everyone at launch; specific timing information coming soon