---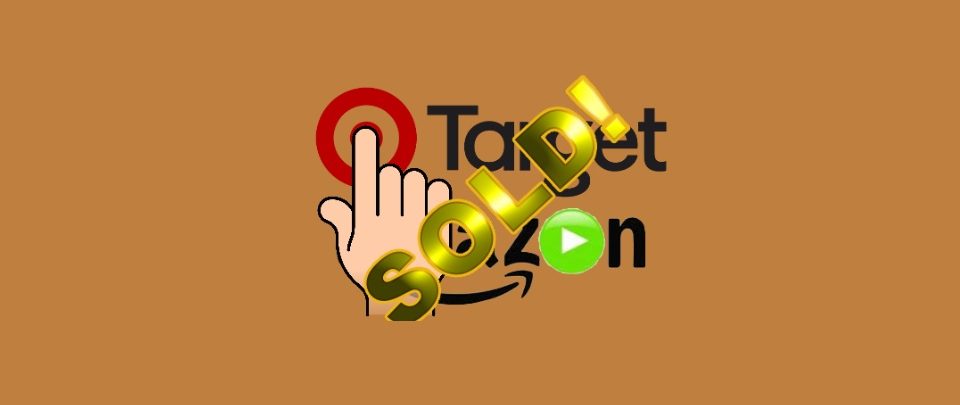 I have a problem.
Well… not necessarily a problem, but a bad habit… that can be a problem…?
Okay, I admit it, I have a problem.
One of my favorite things to do when I go to a store that sells Rokus is ask the electronics department staff to tell me about it. But it's mostly to determine what kind of information they are sharing about the device. Or to put it another way, I like to exploit the ignorance of the people who sell products that they don't know anything about… Subtle hint. If you go into most box stores like Best Buy or Wal-Mart, odds are that you were misled, but I digress. So last weeks victim was an unfortunate high school aged kid at a Target located on Des Moines South Side. He stood behind the cash register in an almost perfect military 'parade rest' stance having made eye contact as I walked down the isle in his direction. No doubt knowing from the smirk on my face that I had every intention to trap him on some misinformation that he was going to send my way.
"Do you carry Roku?" I asked as I approached.
"Yes, sir, they are right over here." He responded, stepping from behind the glass case and escorting me in the direction of the TV sets. I admit it. I was impressed with his politeness. Likely a member of the local ROTC because so few kids I encounter today call people sir or ma'am. It's either that or I'm beginning to look old enough for everyone to call me sir…
Nahh… couldn't be that… Could it?
As he was leading me to the secured glass case containing all the Roku models he asked a question that actually took me by surprise. "Are you interested in only Roku?"
I bit my lip from the natural response ping ponging in my skull's interior of saying 'I'm not even interested in Roku. I'm just here to see how much misinformation you are telling your customers', but instead I responded with the more reasonable "Nope, if you have a different device in mine I'm all ears. Sell me on why it would be better than Roku."
I admit something. I was expecting to be sold on an Apple TV by this young punk kid. Already I was formulating my argument on how the Apple TV was just too damn expensive and I could get more out of a Roku for about a quarter of the price.
"Amazon is selling its products for half off, today is the last day of the sale, this makes the Amazon Fire Stick cost $20, a decent price for it."
Damn this kid, I really gotta start checking my arrogance at the door. Calling me sir, behaving in an almost military style manner, not trying to sell me a product for 3x the price that I'm 'allegedly' interested in but rather to sell me on a product for less.
"You have my undivided attention, kid. Tell me more."
Needless to say, I walked out of Target with a brand new Fire Stick, two movies and a new toothbrush. My budget for August is now blown… well, not really, but I didn't expect to walk out of the store with yet another streaming device, so there is that. Now the sale that this young kid made to me wasn't necessarily due to his ability to sell a product. When he told me that it was for $20 I knew that the odds of my walking out with one were hovering right around the ninety-ninth percentile. $20 was just too good of a price to reject and it's not uncommon for me to get asked for my opinions on various streaming devices. So it makes it easier if I have some firsthand knowledge of that specific device.
I'll even give him credit where it's due. When I asked which device, Roku or Amazon Fire Stick, offered more apps he said "Roku does, but it will cover all of the major ones like Netflix and Hulu and its still only $20. Roku will start at $30 for the Express and the Amazon does offer a lot of other material not available on Roku as well."
I already knew that, but the kid was honest so kudos to him. He also made a gallant attempt to find out which of the devices had the best hardware, Roku Stick or Amazon Fire Stick, but his Target palm device wasn't able to get that information. When he figured out, very early on during our conversation, that I was planning on purchase he attempted to find an Amazon Fire "because it not only had 4K abilities but even better hardware then the stick has", but I didn't have the heart to tell him that even if he could locate one that I was only interested in the stick.
So if you ever happen to be traveling through the south side of Des Moines and go shopping at Target, I can verify that at least one whippersnapper in the electronics department won't attempt to take advantage of your patronage nor will he try to up-sell you on something.
COMING SOON: Why Amazon Fire isn't as good as Mi Box… or Why Mi Box sucks and Amazon Fire is better… The jury is still out.
---
Trending Now