People looking for a way to get Cable channels and all their local channels may want to take a good look at Spectrum TV Choice. Chris Brass and I talk a lot about TV services and one of the big issues with Streaming TV services is that it is hard to find one that uniformly offers local/Major network channel access. In fact, some streaming options outright recommend buying an antenna to receive local signals in the absence of providing them. It looks like Spectrum has been paying attention to complaints from users of these streaming services and came up with a solution.
Can I get it?
While Spectrum TV Choice is not available throughout the country it is available in the footprint of the second largest cable provider in the country. The last place you might have expected to see a viable option to cable companies is from a cable company. Spectrum TV Choice might be just that. And as Chris has said to me a number of times usually the big dogs in the industry like Spectrum set the example for the rest. So cord cutters should be cheering for this program.
What is Spectrum TV Choice?
It looks like Spectrum TV Choice might be the first salvo from the cable companies to begin to truly compete with skinny bundles like Sling TV. In the past, cable subscribers who were looking to cancel their services have been offered paired down less expensive packages with a heavy dose of the major networks in order to retain them. But with the sort of mix and match offers that are coming along from major national companies starting as low as $20.00 it looks like TV providers are getting more aggressive.
Is that it?
The offering is more substantial than it might sound. To start with Spectrum TV Choice is kind of like a basic channels bundle from the cable provider that delivers the major national broadcast networks ABC, CBS, NBC, Fox, CW and your area PBS channels. In my case, we live in Raleigh NC so we receive 3 PBS channels. It also delivers what people now refer to as digital channels. This would be things like MeTV, Comet TV and many other genre-based channels that are included as subchannels of the local broadcast channels. Subscribers would also get access to govt and public access channels including 3 C-SPAN channels, 3 home shopping channels, Spectrum News (A statewide 24 hour channel) as well as any public access channels available in a given area. In Raleigh that accounts for about 38 individual channels all told.
The Icing
Now comes the really unique part of this offering. Users pick 10 cable channels to add to the mix. That may sound scant but think about it. How many TV channels do you really watch? Most people really don't watch more than 10 cable networks. Keep in mind, as stated above, the major networks are already included. So that means all of the biggest shows on TV are already spoken for.
The 10 channels are not pre-arranged bundles. And they include some of the top channels on cable TV. The offerings include CNN, MSNBC and Fox News, but you don't have to get any of them. You can get all three or just one.  This way Fox haters or CNN haters don't have to feel like they are paying for something they would never watch. ESPN 1-2 and Fox Sports is available, or don't get it. See the entire listing of Spectrum TV Choice channels HERE
Music Too
On top of that basic offering users also get digital music channels. On the service's website it says that it includes 25 digital music channels, yet if you take a look at the listing there are far more. Either Spectrum miscounted their offering or they listed more than what is really available. We counted 50 music channels. Don't confuse these channels with the old music TV channels like MTV in the 1980s. They are genre music channels, Rock, Soft Rock, Classical music Etc. You might be surprised at how often you can turn on a music channel while you are reading or working at home and leave it on for hours.
Uses the Spectrum App on Roku Xbox IOS, Android Not A Cable Box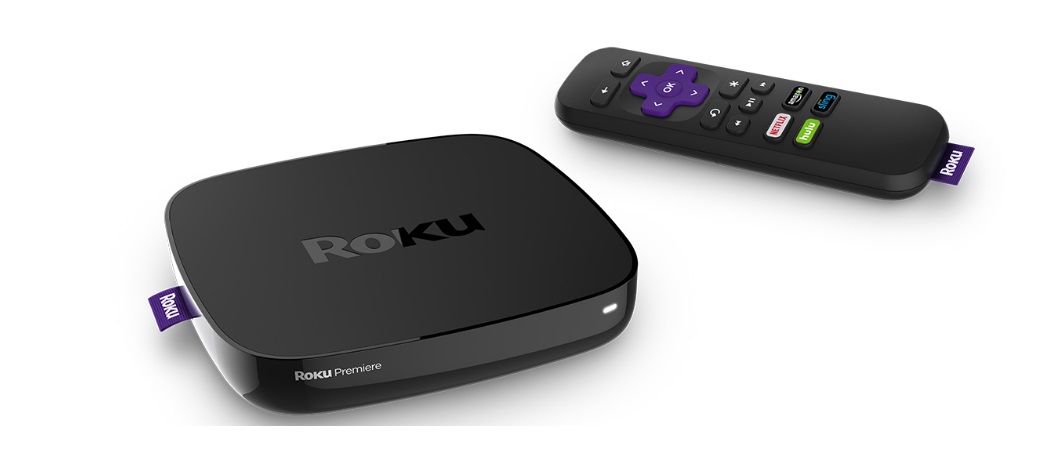 To get this service you don't need to get a cable box. No waiting in line, no waiting for someone to show up. This is the same way that services like Sling TV and DirecTV approach delivery. In one way it shifts the burden of hardware to the customer, but it also means you choose the best delivery system for your home. And Not only that you can get as many as you want without a monthly box charge. This sort of change tells me that the audience for the service is people who have already stopped using cable and have moved on to streaming from set-top boxes and other tools.
You Have To Call For it You Can't Order Online Want to know why?
Now here is something interesting. There is not a website where you can sign up. Only one where you can look at the services and options without actually seeing the full price.Sort of like the alcohol menu at a local bar and grille. When I called Spectrum to ask about the service the sales rep tried to get me into the triple play. She said that for only "a little bit more" I could get Internet, Cable and of course the super popular home phone, for $99.00.
If you call for this service, do not bite on that. First of all its about time to consider the Internet a separate bill that costs around $45.00. Even if you get the Internet from the cable company. Cable reps try to be slick and combine the bill so that it sounds like really the service costs 75 or more, which is so close to the 99.00 which will get you hundreds of channels (that you will not watch).
They Try To Sell More Stuff
The other thing nobody ever considers is that the next upsell is a question about how many TV's you have? For each TV you have they recommend a TV box. Why? Because you will be charged a fee for that box. You will also be charged for the modem/router. Plus taxes and fees. Do you get it?. the wonderful $99.00 triple play is actually a lot more expensive than that if you let the process flow.
Does Spectrum TV Choice have DVR?
Not without a box from the cable company. This is one of those places where they try to reel you back in. Oh you want DVR you can get a box and pay an extra fee, but really it would be a better deal to just come back and get the triple play with the big bundle blah blah blah.
What about premium channels?
Spectrum can't offer premium channels from within the app. They are only available when users have their locked down cable box. Though there is a way around this. Users can access to premium channels through the premium apps like HBO Go, Cinemax, Showtime Anytime, The Movie Channel, Starz App, and EPIX. Each service can be added for 7.50 apiece or they can add 5 services for $15.00. The 5 you can add are HBO, Cinemax, Showtime, The Movie Channel, Starz, Starz Encore.