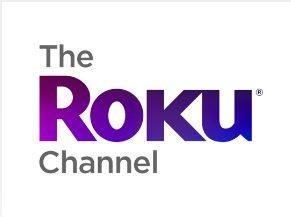 The Roku channel, Roku's free offering found on its players and TV's as well as Samsung Smart TV's, will be offering new ways to see sports and entertainment news and information. The sports offerings are more along the lines of lifestyle channels than they are sports events. No the Roku channel will not offer free feeds to ESPN and Fox Sports. The closest thing to ESPN will be a feed from Stadium, an over the air network with 24 hour sports coverage that does include live football and other sports throughout the year and a nightly sports show that feels like a free version of Sports Center. Otherwise the channels are based on free content available in other places featuring things like Skate boarding, Surfing, info about MMA style fighting and X-sports.
Outside of sports the Channel will now be home to fun short form content like Fail Army and AFV. You would be surprised at how long you can stare at videos showing people fall on their faces again and again.
The additions are more evidence that Roku is working to give people a starting place for how they interact with content on their platform. With so much to see things get lost. Other products are doing more to put content front and center like Apple's TV app and Amazon's integration of Live TV and Pluto TV into its main feed rows.
See the new additions below.
FREE LIVE AND LINEAR SPORTS
Live and linear sports comes to The Roku Channel, bringing the action to Roku customers. Customers can enjoy live coverage and events such as College Football, Street League Skateboarding, eSports World Championships and more. Partners include:
Adventure Sports Network – Adventure Sports Network (ASN) is the worldwide leader in adventure sports, outdoor, lifestyle and travel. Experience the stories of fellow outdoor and action sports enthusiasts, as well as the encounters that happen along the ride. Adventure Sports Network live streams some of today's most popular events in adventure sports such as the Dew Tour, Surfer Awards and more.
COMBAT GO – COMBAT GO presents curated content selected by martial arts experts, featuring in-depth fight commentary and analysis, original docuseries, and martial arts movies. Through its partnership with FITE.TV, the network covers combat events from around the globe including MMA, Muay Thai, wrestling and boxing, highlighting promotions such as RIZIN, Glory of Heroes, Kunlun Fights, Muay Thai Grand Prix Bare Knuckle Fighting Championship and Ring of Honor.
EDGEsport – EDGEsport content includes the best programming from the world of action sports, including live coverage and highlights from top events such as Street League Skateboarding, Crankworx, FISE World Tour, the Freeride World Tour, and more! In addition to broadcasting breathtaking live events, EDGEsport brings the audience closer to the action through films and documentaries which detail these incredible stories.
Stadium – Stadium is the ultimate destination for the modern-day sports fan, providing world-class sports content including, live games and events, extensive highlights, classic games, original content and daily live studio programming. Stadium Insiders Shams Charania, Brett McMurphy and Jeff Goodman provide expert analysis through Stadium's five daily studio shows, including Campus Insiders, your daily home for the best collegiate coverage on TV.
FREE LIVE AND LINEAR ENTERTAINMENT
Catch live coverage of breaking entertainment news and the latest in viral videos from entertainment partners:
TMZ – TMZ altered the entertainment news landscape by changing the way the public gets its news. Frequently referenced by various media, TMZ is one of the most-cited entertainment news sources, utilized by national network and local news gathering organizations across the country. Viewers can get their daily dose of pop culture from the TMZ channel featuring programs such as TMZ Sports, The Hollywood Beatdown, TMZ TV, TMZ Chatter and more.
AFV – America's Funniest Home Videos (AFV) has become an iconic part of American pop culture. Each week, the AFV team shines the spotlight on hilarious videos to bring you America's 'real-life' funny moments captured on video. Viewers can always find curated, daily viral videos of Kyoot Kids, America's Funniest Fails, That Pet Life and more.
FailArmy – FailArmy is the world's number one source for epic fail videos and hilarious compilations. Every success begins with a failure. FailArmy is for people who go out and try. FailArmy will feature programming such as FailFriday, with new compilations and fails every Friday, and daily shows such as Childish Behavior, Expensive Fails and FailArmy Originals.
People Are Awesome – People Are Awesome is dedicated to those who thrive on pushing the boundaries of human endeavor and achieving the seemingly impossible. It is the number one destination for amazing, original videos and compilations of ordinary people doing extraordinary things. People Are Awesome will feature daily programs like Jumps, Flips and Kicks, Awesome Art and Awesome on a Bike.
Pet Collective – The Pet Collective is home to the top trending clips, most entertaining memes, and funniest animal videos. The Pet Collective will have regularly refreshed daily programming that features Farm Animals, Rodents and Reptiles, Cute and Cuddly and Animal Fails.
FREE LIVE AND LINEAR NEWS